It's Pride Month again. It's a strange, often paradoxical mixture of corporate sponsorship and revolutionary fervor. Pride means celebration, mourning, fellowship and a lot – a lot – of infighting. This year, the biggest debates center around gay police and kink. The debate about Catholics marching in pride is considerably less central. But for myself, and many LGBTQ+ Catholics, it carries top priority. Here in New York, there are a few Catholic parishes, all Jesuit, that regularly send contingents to the Pride parade. There are many more parishes that adamantly oppose it. It will come as no surprise to anyone who has read my writing that I fall firmly on the pro-Pride side of the debate. Here's why.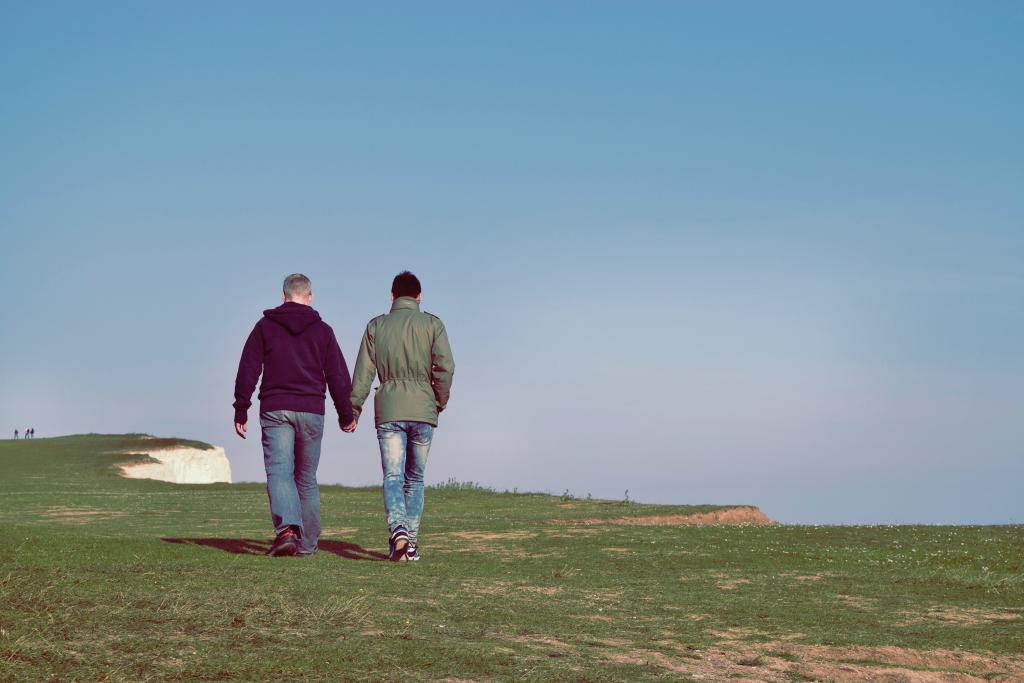 The Sin of Pride?
Catholics who are opposed to June festivities will often remind queer Catholics that Pride is a sin. According to the Catechism of the Catholic Church, the sin of Pride is "an inordinate self-esteem or self-love, which seeks attention and honor and sets oneself in competition with God." I can understand why Pride month may seem to fall under this definition, especially if you hold the belief that homosexuality is intrinsically disordered, and therefore the very feeling of homosexual attraction – not just homosexual acts – is in competition with God.
However, I have never met a queer Christian who hasn't been absolutely humbled, brought to their knees even, by the Christian teaching regarding homosexuality. Many have accepted it and have opted to live completely celibate lives. Many more have rejected it, but not without carefully examining every aspect of the Church's teaching, praying continuously, and prostrating themselves before God. In fact, I would argue that every LGBTQ+ Christian I have ever met has spent more time praying and meditating on sexual morality than any heterosexual Christian. LGBTQ+ Christians, by and large, do not approach sexuality with a sinful amount of pride. More often, they approach sexuality with the burden of shame.
What is Pride Month About?
Pride Month celebrates the LBGTQ+ community's fight against oppression. It began with the Stonewall Riots, an uprising over continual police raids on a popular gay club. At the time, the police were continually targeting gay establishments in New York, beating, and arresting queer people. (Hence, the debate over police participating in Pride at all.) The LGBTQ+ community is a marginalized group. It was then, and it still is today – corporate sponsors not withstanding. As much as 40% of homeless youth are LGBTQ+, a hugely disproportionate number. The murder rate of transgender persons reached a record high in 2020. 40% of LGBTQ+ youth considered suicide in 2020. These numbers are real. These people are real. And Catholics should care about them. Pride Month is about putting an end to this pain and replacing it with joy, fulfillment, and genuine hope. What could be more in line with the Gospel?
Still Not Convinced?
The Church teaching on homosexuality is firm. If you believe in that teaching, it's unlikely you could be convinced by me, a heretic who does not accept it. I get that it's hard to separate the liberation and social justice aspects of Pride from outright celebration of sex acts. But the LGTBQ+ community is extremely diverse. There are a wide range of views within the community, as evidenced by all the debate within ourselves. The more of us you listen to, the more you will realize that LGBTQ+ people of all stripes find Pride important to the ongoing work of ending our oppression. We may disagree within ourselves about how to do this, but we don't disagree that it needs to be done.
I'm asking my fellow Christians to put aside their own pride for a moment. Put aside the need to inspect, to teach, to "gently correct" your queer siblings in Christ. And decide, in humility, to listen. We're going to tell you about all of the many, many times that we have listened in humility to you, and why we have decided that Pride is essential.