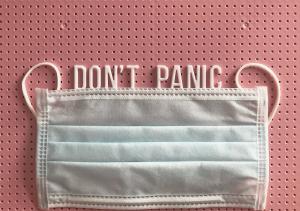 The other night, my husband and I were lying in bed. It was one of those moments where we were both very present, yet submersed in our individual thoughts. With my ear cupped against his chest, I could hear his heartbeat.
Thud-thud, thud-thud, thud-thud.
Unlike my emotions, the beat was steady. It was a sweet moment between the two of us, but then I wandered off into an abyss of worry and fear at the uncertainty of life, concerning myself with things I can't know, can't control.
The worry was sparked by some recent blood pressure problems he's had. For whatever reason, his regular BP meds simply stopped working and the lowest reading we could get for days on end was 159/90. After a conversation with a nurse, a trip to the ER, a follow up doctor's appointment, and a medication switch, the BP is down to a healthy level. But fear and worry never focus on the facts. They hone in on emotions, and sometimes, those emotions stem from prior experiences.
A few years ago, my Aunt was found dead on her bathroom floor. She was in her early sixties, and, like my husband, had blood pressure problems. She, too, had been trying to switch medications safely and effectively. For reasons unknown to us, the switch wasn't successful, and she died of a heart attack. It was traumatic for me. I grew up in close vicinity to her, and put simply … she's always just been there. Even though I've moved away from home, she was always a text or phone call away. In fact, just a few weeks before she died, she called and left a message. I still have that message and listen to it from time to time, just to hear her voice.
Ironically, the voice message she left was to inform me of another Aunt's death. It, too, was tragic. On a long, twisty, mountainous road, a semi-truck veered out of it's own lane and hit my other Aunt and her husband at a speed that almost instantly took her life. She made it long enough to be airlifted, but not long enough to make it to the hospital. She was pronounced dead before the chopper landed.
I am, unfortunately, familiar with sudden, tragic deaths. The two Aunts I've noted aren't the only people in my large extended family to die in a quick, dramatic fashion. I could tell you several more stories, all dating back to when I was barely more than a toddler. So when I lay on my husband's chest and hear a steady heartbeat, its steadiness doesn't always comfort me. I know in a very personal way that life is fragile. My own heart beat has proved this over and over to me, when, at a young age, I was diagnosed with a life-threatening heart condition that required open heart surgery as soon as it became available.
Physical hearts can't be trusted.
Neither can spiritual hearts.
Trust in the Lord with all your heart, and lean not on your own understanding. (Prov. 3:5)
When we fear, we have to ask ourselves why we are fearing what we're fearing, whether our fear is the right kind of fear, and to what or whom our fear is directed.
Scripture tells us over and over to fear not. It also tells us to fear God. These are not conflicting commandments. It is entirely appropriate to fear God, yet not fear anything God might bring into our lives. Fear of God is healthy. Fear of people is sin.Though understandable, fear of accidental, sudden, or tragic death is a sin. Fear of starvation is a sin.
Fear of COVID-19?
It's a sin.
Fear of government?
It's a sin.
Do we abandon all reason and live in reckless ways? Of course not. We don't want to completely disregard the warnings of potentially catastrophic illnesses, nor do we want to ignore history and fail to realize that governments do in fact overreach, and at times, overreach so far as to put millions of innocent people in an early, unjust grave. Still, we cannot escape the fact that God repeatedly says "Fear not."
We fear all the wrong things. It is not COVID-19, the opinion of others, starvation, wicked government, or the loss of our loved ones that should make us tremble, but rather, God. We should revere Him – that's one definition of the Biblical fear of God. But we should also fear Him in the sense that we recognize He has the power to discipline and destroy – the other, rarely talked about definition of the Biblical fear of God.

Not to over-simplify, but life is not about Trump, Pelosi, you, me, COVID-19, or any one political party. It's about Jesus, and learning that fearing God and adopting His ways as a result of that fear is what will cure the world of evil. Jesus is The Way. Jesus is the One who has come to bring peace. And while Trump or hydroxychloroquine and blood pressure pills may be a part of our journey, they aren't The Way to peace or salvation (in any sense of the word).
Deep down, that's what we're all searching for: peace and salvation. But our fear is misplaced, and therefore, so is our trust.
I could put my trust in my husband's new blood pressure pills, but I've been around long enough to know that drugs fail people all the time. It is better and wiser to trust that God, in His loving sovereignty, will take my husband home to Heaven at the exact, precise moment that is perfect, and a part of His larger, glorious plan.
Until then? He is immortal.
Likewise, until it's my time to go, I am immortal.
Until it is your time to go, you are immortal.
The hard truth is that, since sin entered the world, everyone has a time they will die. The wages of sin is death, as Romans says. It's inevitable. There will not always be a pill or a ventilator or a certain diet that will save. Our bodies will wear down, get ill, and give out. Guaranteed. But until then, we must simply live. Live while we can, the best we can, for however long we can.
Well if we're all going to die, shouldn't we hunker down and be safe and live for however long we possibly can?
Jesus had an answer for that.
And he said unto them, Go ye into all the world and preach the gospel to every creature. (Matt. 16:15)
Not only is that our reason for living, that's to be our way of living. Go. Preach. Preach with your words, preach with your life, and do it everywhere.
What shall I do? Tie my husband down in a desperate attempt to keep his blood pressure down, thereby ensuring (or assuming wrongly) I have a husband for as long as possible?
What shall we do? Tie the country down in a desperate attempt to keep COVID-19 from infecting the vulnerable – and even those proven to be largely invulnerable?
Both scenarios are insanity. Both allow fear to rule, and they neglect the highest, truest calling in life: to go, to preach, to win the lost.
Jesus said He came not to be served, but to serve. How can we, hunkered down in fear and trepidation, serve anyone? True, ongoing service requires mobilization. My husband, though vulnerable, still needs to go to work, and many other places. Though some are vulnerable to COVID-19 and we need to respect and honor them, the majority of us need to go to work, and live our lives.
Jesus did not cower in fear. Nor did He preach to us about safety first. Jesus lived a mobile, risky life of loving servanthood. As imitators of Christ, we should follow suit.
What does that look like in an age of imposed fear and erroneous overreach of government?
That's certainly the biggest question of our day, isn't it?
Unfortunately, the question requires another blog, and the truth is, I don't know the answer.
God help us as we navigate the waters He's placed us in, which are not uncharted, but difficult nonetheless.