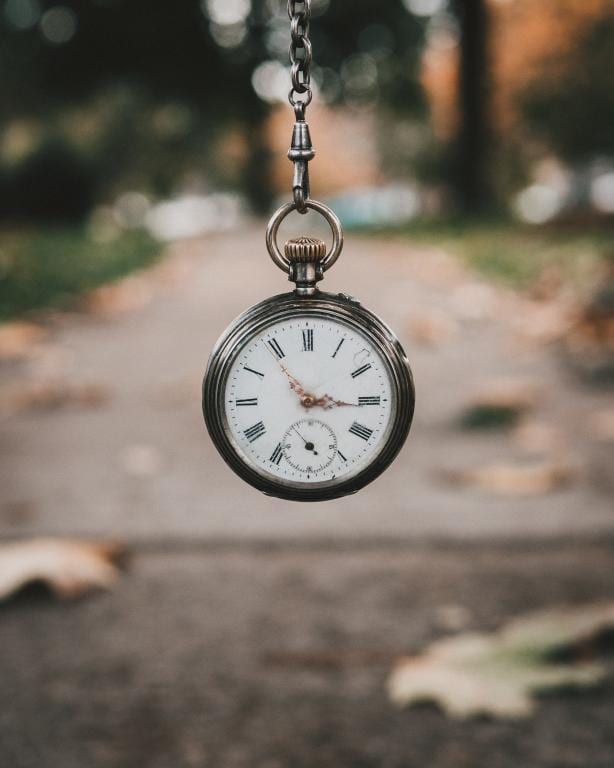 Redeeming the time, because the days are evil. (Eph. 5:16)
Not many years ago, I developed a ginormous guilt complex over how I spent my time. The church I attended at the time got hung up on the above verse and it became a hobby horse that was ridden nearly every Sunday. Put less delicately, you could say the verse was pounded into the people's conscience in the hopes that the people would toss out their Bon-Bons, throw away their TV Guides, video games, phones, and anything else that kept them from "redeeming the time."
Quick bunny trail …
The problem with preaching Biblical principles without also offering application is that it leads to gross introspection on the part of the hearers with an overly sensitive conscience. False guilt creeps into hearts that are sensitive and contrite. For the hardened heart, perhaps conscience pounding is warranted. But at the time of the preacher's hobby horsing, my heart was soft – and the combination of conscience pounding without Christ-like application landed me in front of the mirror rather than at the foot of the Cross.
A word to preachers: Yes, this happens. There are people who are sick, beat down, and what they need is an encouraging word, not a brow beating. Christ, not a self-examination.
Hopping off the bunny trail …
Later, in a rebound reaction, I went the opposite way, landing on the other side of the ditch. That is, I flipped all those "redeeming the time" admonitions the proverbial bird and did what I wanted with my time.
Today, I am, by the grace of God, inching closer and closer to the middle of the ditch. I'm coming to realize the difference between genuine, Holy Spirit guided conviction and man-imposed guilt trips designed to control man's (or woman's) behavior. And so, I don't watch a huge amount of TV, but I watch some. I even requested (and was given!) the entire Walton's DVD series for Christmas. To date, I've watched almost the entire first season, so that tells you what level of TV addict I am. I didn't get rid of my phone (although I was tempted!), and I think I'm still staring at a screen more than I should. But again, by the grace of God, I'm more balanced.
As I age and continue to struggle with chronic illness, using my time wisely has become more important. Time is so … fleeting. So short. So precious. The Bible says our life is a vapor – here one moment and poof! – gone the next. It also describes flesh as grass in Isaiah 40, and goes on to point out the obvious: that grass and people both wither.
Surely the people are grass …. (Is. 40:7)
When I think in Biblical terms, then, I struggle less with putting down the phone or turning off the TV and am more motivated to take the time to answer a spiritual question from a friend, schedule a visit with kids and grandkids, write, read, make a meal for some hungry soul, or take time to connect better with my husband. "Vapor" and "grass" remind me that time is short. Life is short. And Jesus didn't die upon the Cross and come to life again so that I could sit around staring at a screen or sulking about how ill I feel.

Oops. Slipped into some brow beating there …
"Redeeming the time" is first and foremost a heart issue. If the heart is right, looking not in the mirror for direction, hope, and truth, but to the Cross for wisdom, help, and grace, we find ourselves in the right place. Not on either side of the ditch, but balanced, in the middle.
Sometimes it's difficult to get past man's idea of what God has said and what God had truly said. Satan may tempt us to believe God said no such thing as "redeem the time."
Did God really say …? (Said by Satan himself, to Eve.)
Sometimes our stubborn addictions or slothfulness will pull us toward an ungodly use of our time.
Sometimes we will listen to what the world tells us we should spend our time doing. And it offers so much. America does not want for means of entertainment or pleasure – both wholesome and sinful. We are filthy rich when it comes to options on how to spend our time.
But the days are evil, and we are but dust. Our lives are as fleeting as vapor and grass. And that means it's a good day to thank Jesus for His sacrifice, repent of our time squandering, and ask with contrite hearts what the most important things are that we should be doing.
Everyone that asketh, receiveth … (Matt. 7:8)
Is there a catch to that promise?
Sort of.
God's not really in the business of telling us what we should be doing with our time if we haven't any inkling to do His will. He isn't a God who gives information for the sake of giving information. That's Google. But if we come contritely, in submissiveness to His will, He will show us how to redeem the time, which simply means, as the ESV puts it, to make the best use of the time.
The answer He gives will invariably lead us back to basic commands of Christianity. Caring for our own flesh and blood. Honoring parents. Feeding the poor. Caring for orphans and widows. Preaching Christ. But we all possess unique gifts and talents, so how, where, and when we incorporate those gifts and talents into basic Christian living is the question.
Everyone that asketh, receiveth …
You have not because you ask not.
So we ask. And once we receive an answer, it will then behooves us to chew on these words of wisdom:
Whatever your hand finds to do, do it with your might; for there is no work or device or knowledge or wisdom in the grave where you are going. (Ecc. 9:10)
So, whether you eat or drink, or whatever you do, do all to the glory of God. (I Cor. 10:31)
And for those who will receive an answer that feels too daunting, too difficult, too stretching …
I can do all things through Him who strengthens me. (Phil. 4:13)
This is the simple, yet difficult work of redeeming the time.