When we can still ourselves, our heart will sink —of its own weight—below the noise of the world, the advice of others, and even our own expectations. Once that still, our mind can relax and we have the chance to inhale what matters. This is how we practice meeting life.
So when losing track of what I believe in, when wondering what work I'm called to next, I still my heart until I stop feeding the dark things that keep shouting they're important. In that stillness, I ask myself: Where is the light coming from today? What do I have to do to put myself in its path? What part of me is illuminated for leaning into life? What can I learn by being so lighted? What is it my heart can't keep from doing that will bring me more alive?
To lean into life requires a quiet courage that lets us find our aliveness. And the reward for leaning into life is that everything hidden becomes sweet and colorful. Or more, we are finally present enough to receive the sweetness and the color. Consider how a flower opens. It doesn't prepare for a particular moment, but stays true to a life of leaning toward the light. When a flower blossoms, it turns inside out and wears its beauty in the world. As do we. In just this way, a soul opens over a lifetime of leaning into life.
Despite the hardships we encounter, the heart keeps opening after closing, the way day follows night. Until meeting life is our daily experiment in truth. No matter the obstacles, we're asked to welcome the sweet teachers along the way. Until we accept that the secret kingdom is everywhere.
A Question to Walk With: In conversation with a friend or loved one, describe a time that your heart opened after closing. What helped you to open again?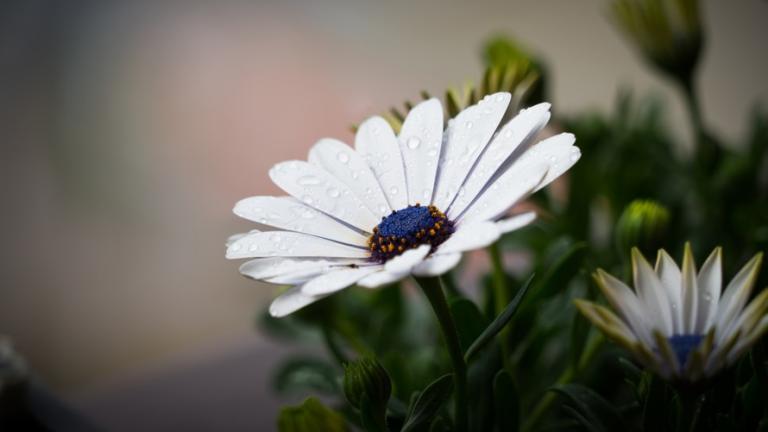 Next month, Atria will publish my new book, The One Life We're Given. To make the most of being here, we're required to learn when to try and when to let go. This is our initiation into grace. The gift and practice of being human centers on the effort to restore what matters and, when in trouble, to make good use of our heart. No one quite knows how to do this, but learn it we must. There is no other way. By fully living the one life we're given, we're led to the wisdom that waits in our heart. "Meeting Life" is an excerpt from the book.