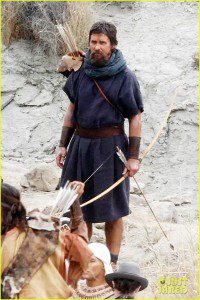 It's Bible Movie Images Leaked Online Day!
First, a copy of the trailer for Noah — apparently filmed on a cell phone during one of those secretive screenings for Christian conference audiences — was posted to DailyMotion, but it was yanked pretty quickly.
And then, The Film Stage rounded up a bunch of sites that have begun posting set photos from Ridley Scott's Exodus, which started filming in Spain yesterday after a few weeks of shooting interiors in London.
Many of the set photos posted so far are little more than actual photos of the sets, though Just Jared did release some pictures of Christian Bale in costume as Moses, and even one picture that appears to show Joel Edgerton as Ramesses, though whether before or after he becomes Pharaoh I could not say.
One crew member also posted an interesting selfie to Instagram, taken while he was sitting in Bale's makeup chair; when you look at the pictures surrounding Bale's mirror (and the mirrors of his co-stars, whose seats are reflected in Bale's mirror), it gives you an interesting sense of the look that the filmmakers are going for, and the works of art that they might be drawing on for inspiration.
Here is the picture of Edgerton and Bale as Ramesses and Moses: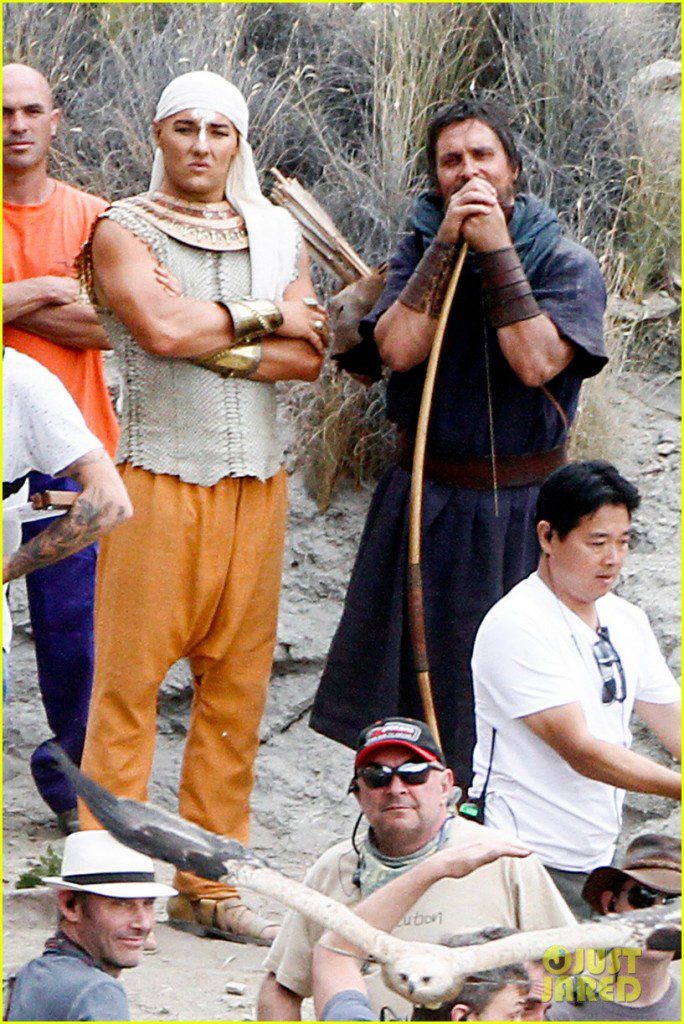 And here is the selfie with the make-up mirrors: