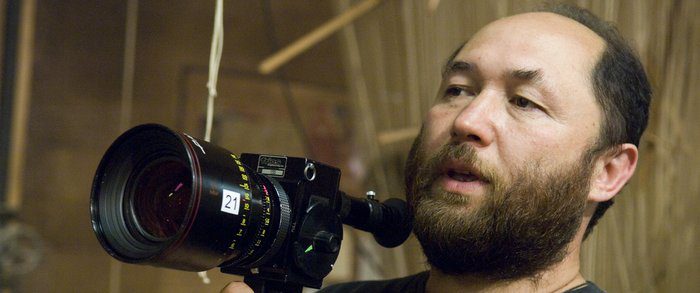 Timur Bekmambetov is currently out there promoting the horror movie Unfriended, which he produced, and along the way he has been fielding questions about the remake of Ben-Hur, which he is currently shooting in Rome. And, just as Unfriended was inspired by Skype, Bekmambetov has revealed that his own version of Lew Wallace's "tale of the Christ" will be influenced by social media too.
Bekmambetov discussed his plans with Thompson on Hollywood:
"I'm using more of YouTube videos to find ideas and style for the camera work and how people behave," the director admitted. "The chariot race today is like Formula 1. It's a different technique, with a lot of whip pans and zooming [and VFX by Mr. X]." And there's an assortment of digital cameras being used on the movie (Red, Alexa, GoPro).

"But it's a real race with 32 horses running in a cloud of dust and the actors love it," Bekmambetov said about the six-week chariot shoot. It's been scary, as is occupying Fellini's old office at Cinecittà. But he's trying to bring "Ben-Hur" into the 21st century. "Unfortunately, everyone knows the name but only the chariot race and naval battle (being tackled by Scanline VFX)."

However, this adaptation of the Lew Wallace novel by Keith Clarke and John Ridley will be more about forgiveness than the more revenge-minded best picture Oscar winner directed by William Wyler and starring Charlton Heston.

"We live in the Roman Empire today — we share the same values they had 2,000 years ago," Bekmambetov emphasized. "And it's so relatable, so contemporary and so scary. It's about who we are and very political too. It's the same drama happening in the same locations as the Roman Empire."
Incidentally, several journalists are visiting the set of Ben-Hur in Rome right now. One of them is my friend Steven D. Greydanus, who hasn't said anything about the set visit itself, per se, but has been blogging and tweeting from Rome here and here.
James and me, not on a set of BEN-HUR, but randomly passing by a set of HBO's "Rome": pic.twitter.com/pZpXdf2nDx

— Steven D. Greydanus (@DecentFilms) April 14, 2015