Noah had an art show, and Exodus: Gods and Kings had an exhibition dedicated to its visual effects. Now A.D. The Bible Continues — which came out on DVD and Blu-Ray yesterday — has lent its costumes to a special display taking place in California.
The display is part of Passages, a traveling exhibit sponsored by the Museum of the Bible. The exhibit is currently located in Santa Clarita and will remain in that city until the end of February, but the costumes will be on display for this month only.
A press release states:
This special Collection from the mini-series includes the exquisite garments worn by the characters Pilate portrayed by Vincent Regan; Herodias portrayed by Claire Cooper; Caiaphas portrayed by Richard Coyle and Juan Pablo di Pace who stars as Jesus Christ. Tour the Museum, see the wardrobe, masks and jewelry while also learning the history and process that went into creating these one-of-a-kind garments. Also view a special feature from the upcoming Blu-ray™/DVD release entitled "The Fabric of our Time," which showcases the exquisite work from Luciano Capozzi and his team of skilled designers.
We also have a few photos from the display. Here is one of Herodias's outfits: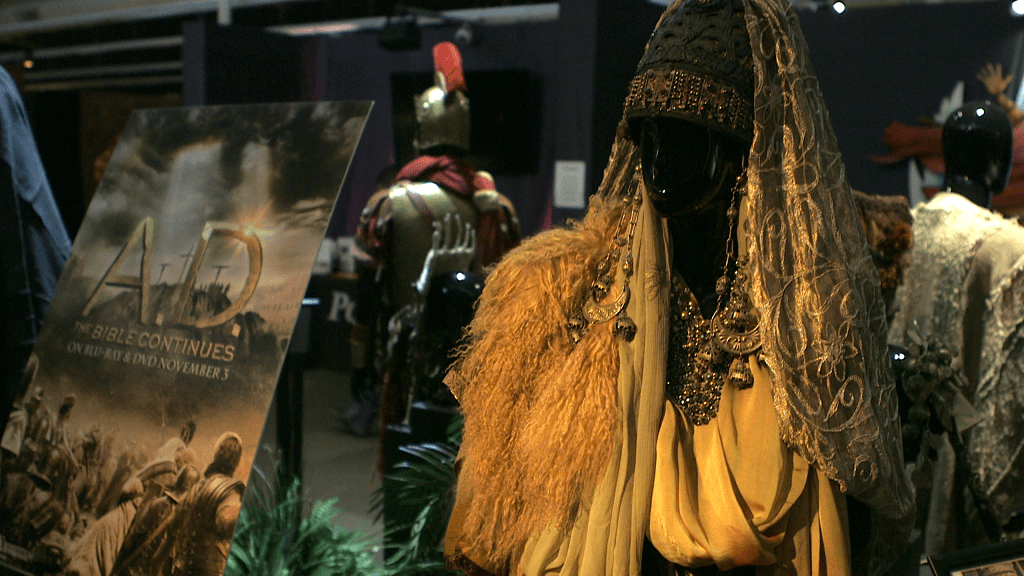 Here are a couple of masks: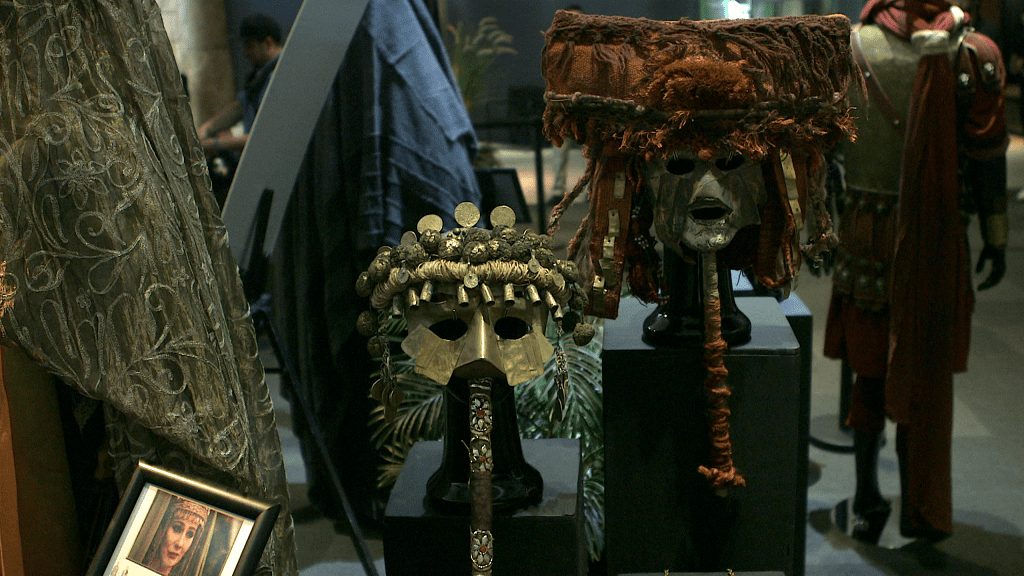 And here is one of Caiaphas's priestly ensembles: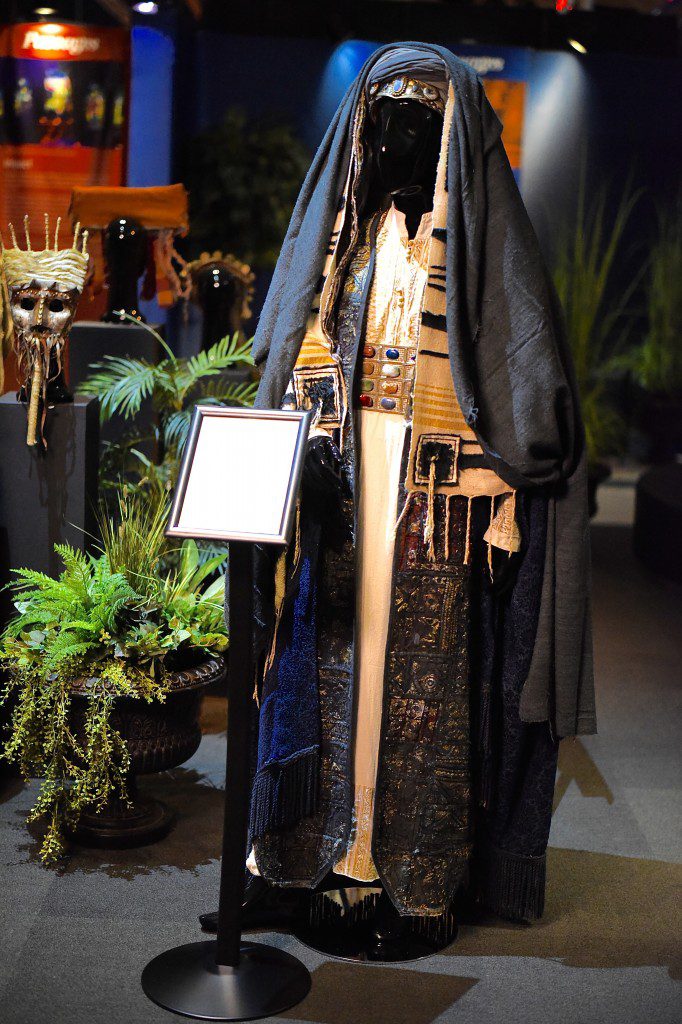 The costumes will be on display at the Passages exhibit until November 30.