Exodus: Gods and Kings comes out on DVD and Blu-Ray tomorrow, and the studio has released a couple new videos to mark the occasion. Check them out below the jump — and while you're at it, if you're a subscriber to Books & Culture, you can also read my review of the film, which appeared in its March/April issue.
So, the videos.
CBS News has this deleted scene in which the newly enthroned Ramses asks Moses, rather than his mother Tuya, to be his chief advisor:
And Coming Soon has the following featurette on the mudslide that hits Moses before he has his first vision of Malak by the burning bush:
Also worth noting: the Los Angeles Center for Digital Art has an exhibit dedicated to the digital effects from Ridley Scott's film. The exhibit began last Thursday and will remain open until April 4. An ad for the event is posted below, and you can see seven photos from the exhibit's opening night at the film's Facebook page.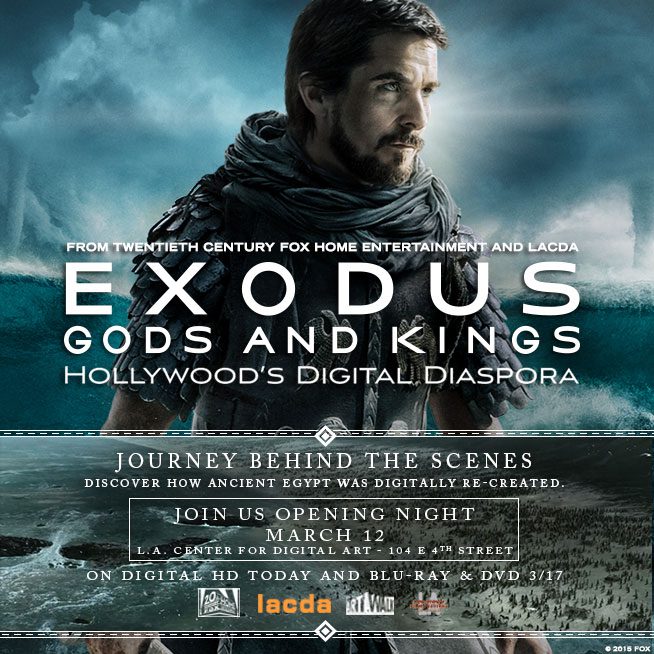 March 18 update: Entertainment Weekly also has a featurette, on the costumes.
And there is this trailer for the Blu-Ray release:
Check out earlier videos and my shot-by-shot trailer analyses here: