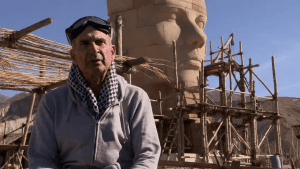 Another week, another Exodus: Gods and Kings featurette.
Last week's was about "The World" of the film. This week's is about the "Locations" where they shot the film, including Pinewood Studios in London, Almeria in Spain, and the Canary Islands.
Along the way, the featurette does seem to include one shot from the actual film that we have not seen before. You can check it out below the jump.
First, here is the featurette itself:
And here is a screen capture of the new shot from the film, in which Moses (Christian Bale) meets Nun (Ben Kingsley), the father of Joshua: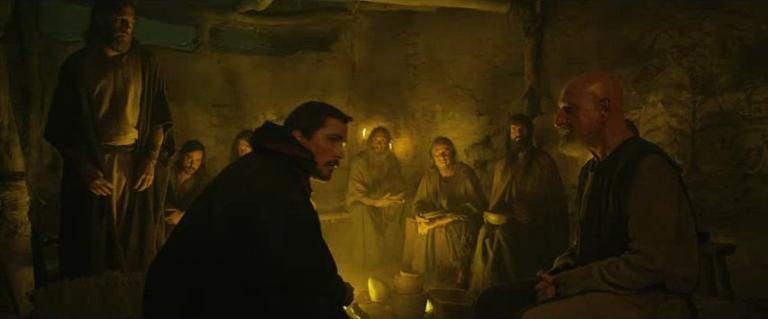 I am intrigued by production designer Arthur Max's reference to the "interiors of the Hebrew scholars' dwellings." When Ben Kingsley was first attached to this film — long before it was revealed that he would be playing the father of Joshua — his character was described as "a Hebrew scholar". But now it sounds like there's a whole community of "scholars" living within this slave community.
One cannot help but wonder: what do these "scholars" study? According to tradition, it was Moses himself who wrote the first five books of the Bible, and historians would argue that even those first five books were written or compiled long after his time. Either way, it's not like the Hebrews would have any texts at this point.
The featurette also confirms that the set with the giant statue of Ramses is meant to be Pi-Ramesses, and that there will be scenes in Memphis as well.
Finally, in keeping with the "locations" theme, here's a picture of the beach where the Red Sea sequence was shot, as per the movie's Facebook page: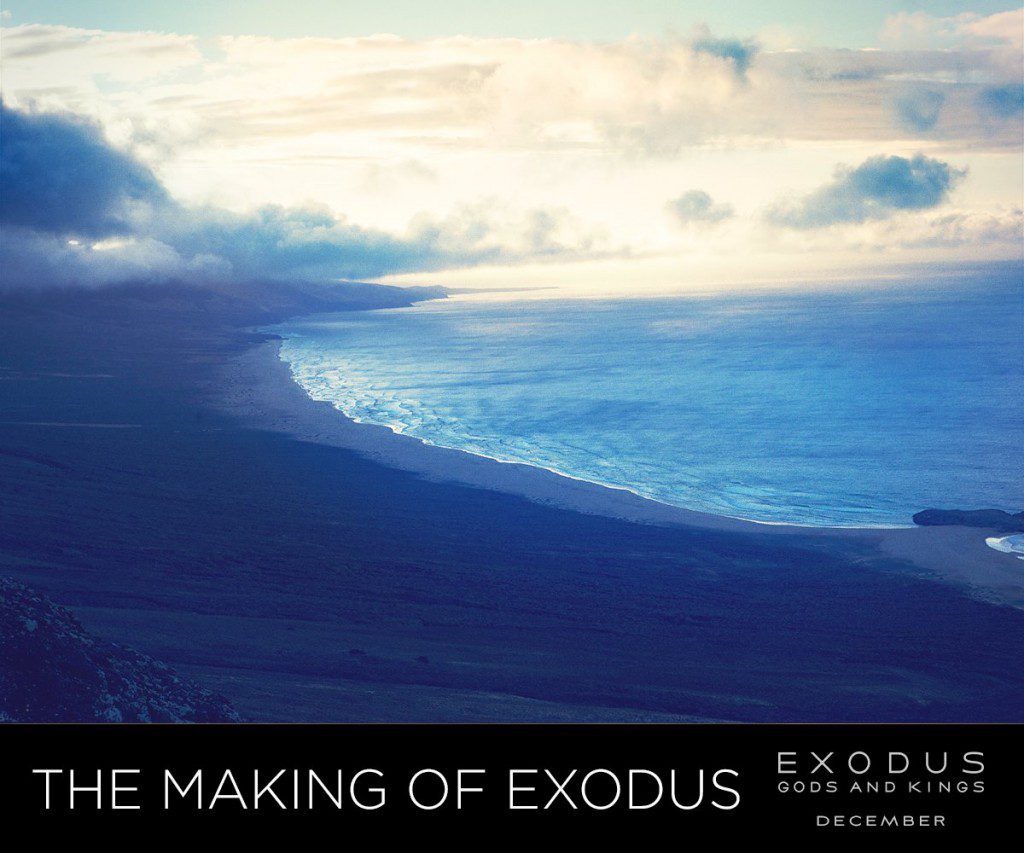 September 11 update: There is a YouTube version of this featurette now:
September 12 update: The movie's Facebook page has posted a GIF based on this featurette: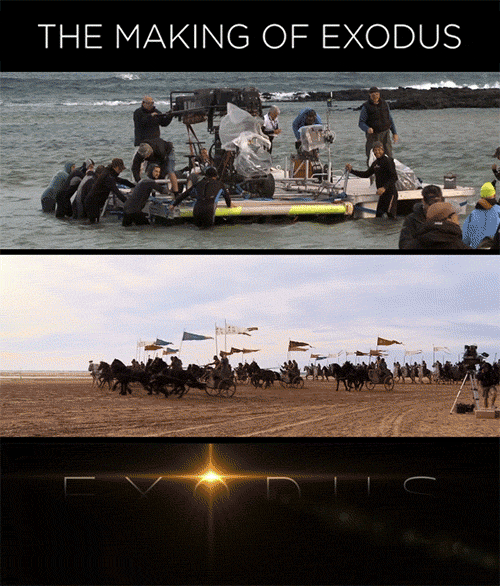 Check out earlier videos and my shot-by-shot trailer analyses here: