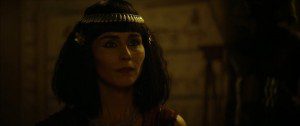 Once again, two different websites — one British, the other American — have posted the same "exclusive" clip from Exodus: Gods and Kings on the same day.
In an earlier clip, we saw an early scene from the film, in which Moses and Ramses were still pretty chummy with one another. Now, in today's clip, we see Moses and Ramses at the point when their relationship takes a serious turn for the worse.
Here is the new clip, via Yahoo! Movies (it was also posted at Sky Movies):
According to the descriptions of this scene that we have already seen, the scene takes place after Ramses' spies have told him that Moses is a Hebrew, and that Miriam — who has lived in the Egyptian palace as long as Moses has — is his sister. The scene is clearly one of confrontation, yet the arrival of Miriam seems to signal a shift in tone: if you look closely at the very beginning of the clip, Moses seems to be smiling, as though he is trying to laugh off the rumour that he is a Hebrew, or as though it is possible to think that things might still be okay between him and his "brother".
Naturally, the "arm chop" — as the soundtrack album calls this scene — changes all that. And it's interesting to note that the version of this scene that appears in the film seems to be quite different from the version that we have seen in the trailers.
The second trailer, in particular, gave us a better look at Moses' intervention: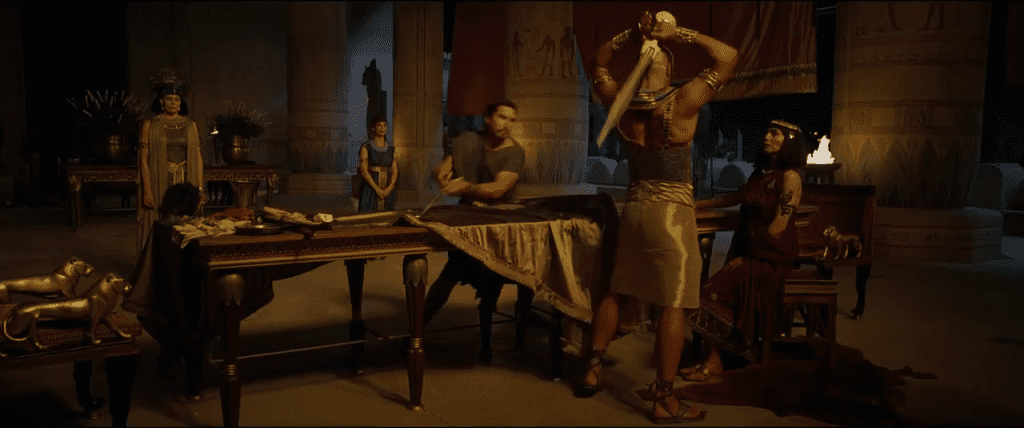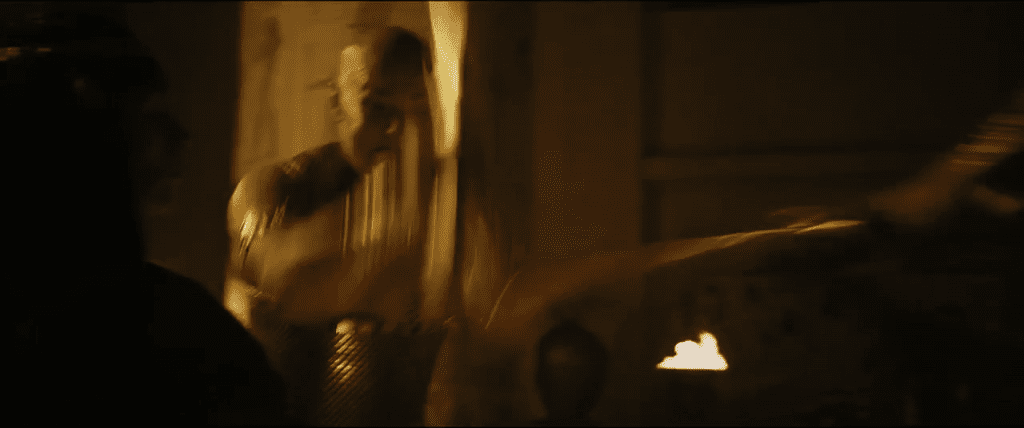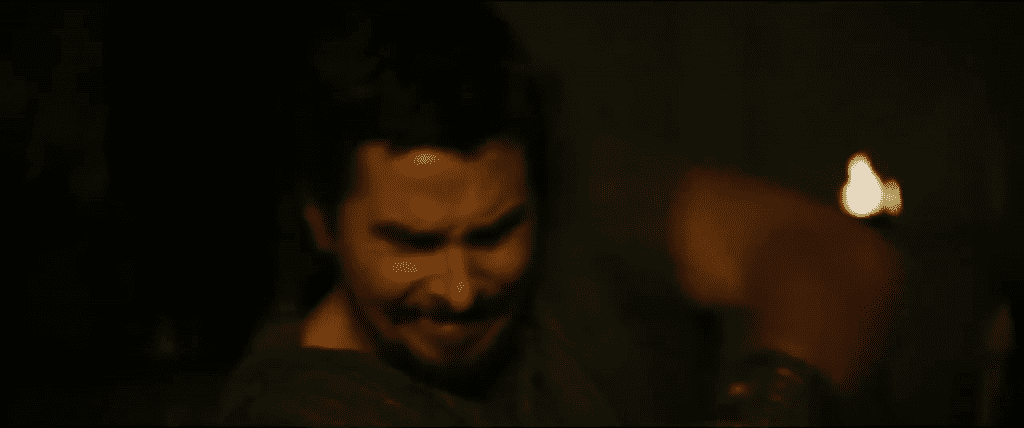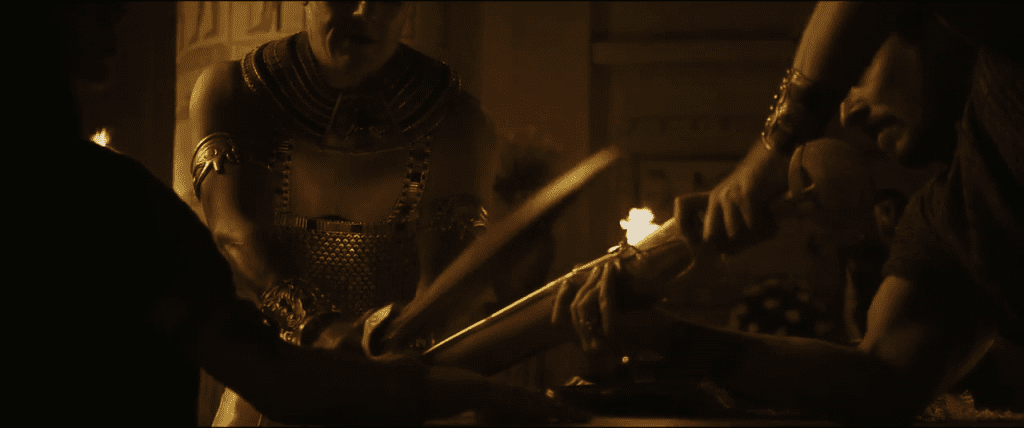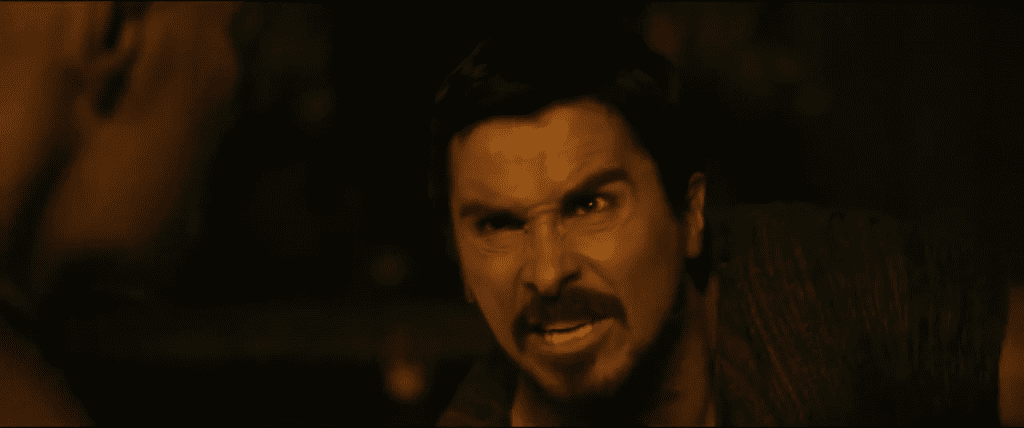 The first trailer gave us similar shots, plus a close-up of Miriam's hand: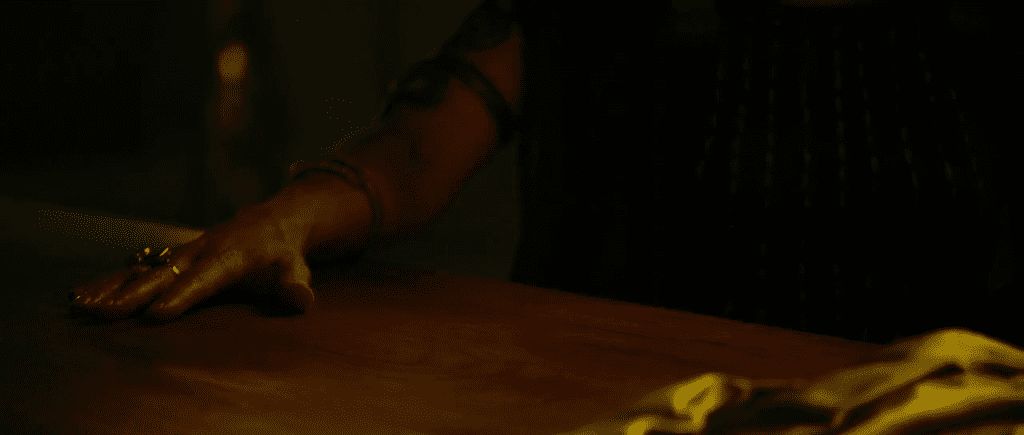 The new clip, on the other hand, uses none of that footage, except for the close-up of Moses yelling "Yes!" Instead, the new clip uses tighter shots to keep Moses and his sword mostly out of frame until Moses' sword actually blocks Ramses' sword: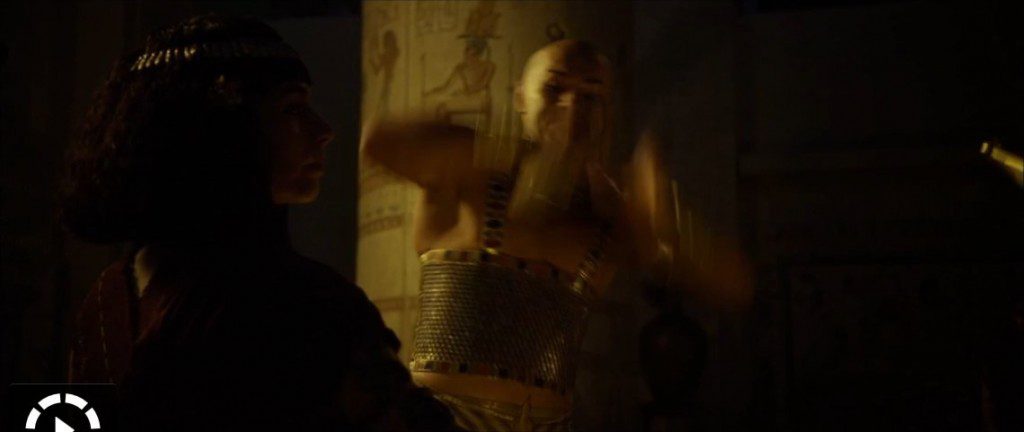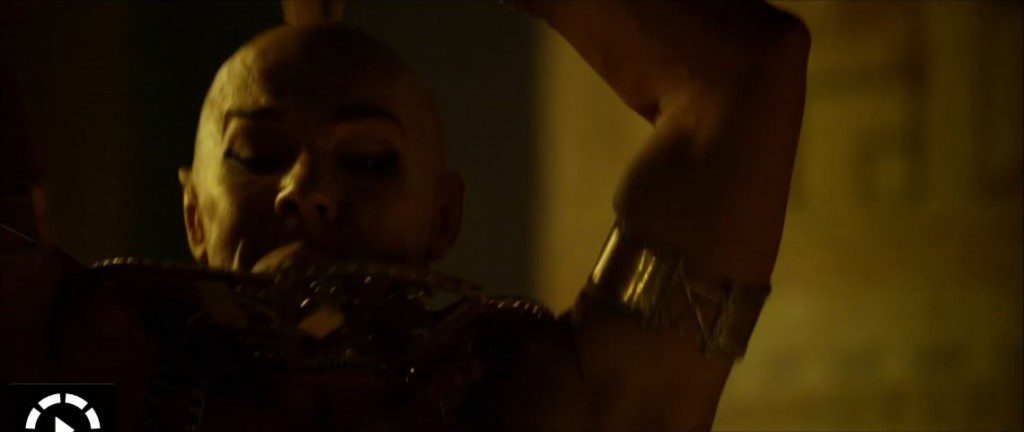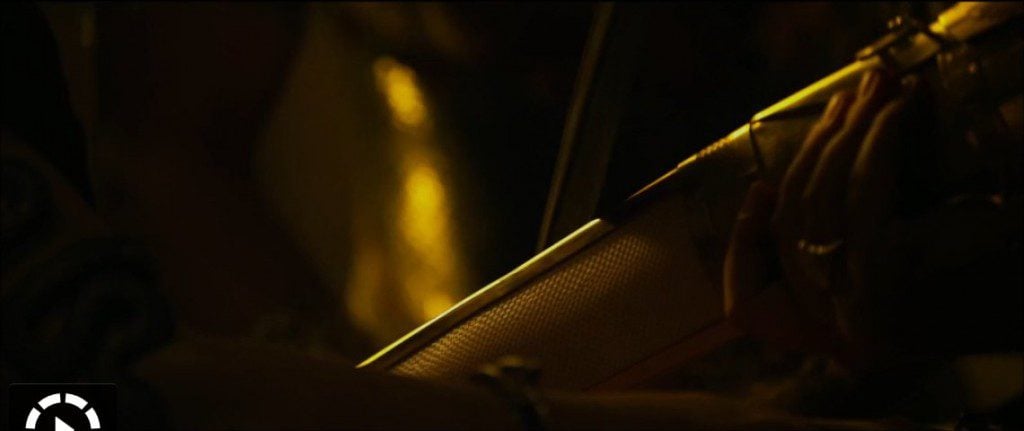 Note, incidentally, the other characters who are visible in this clip. In the background, you can see Ramses' mother Tuya, Moses' adoptive mother Bithiah and, if I'm not mistaken, the adviser to the Pharaohs played by Ghassan Massoud.
Meanwhile, the movie's Facebook page continues to churn out new images, many of which, as you might expect, come from the opening Battle of Kadesh sequence: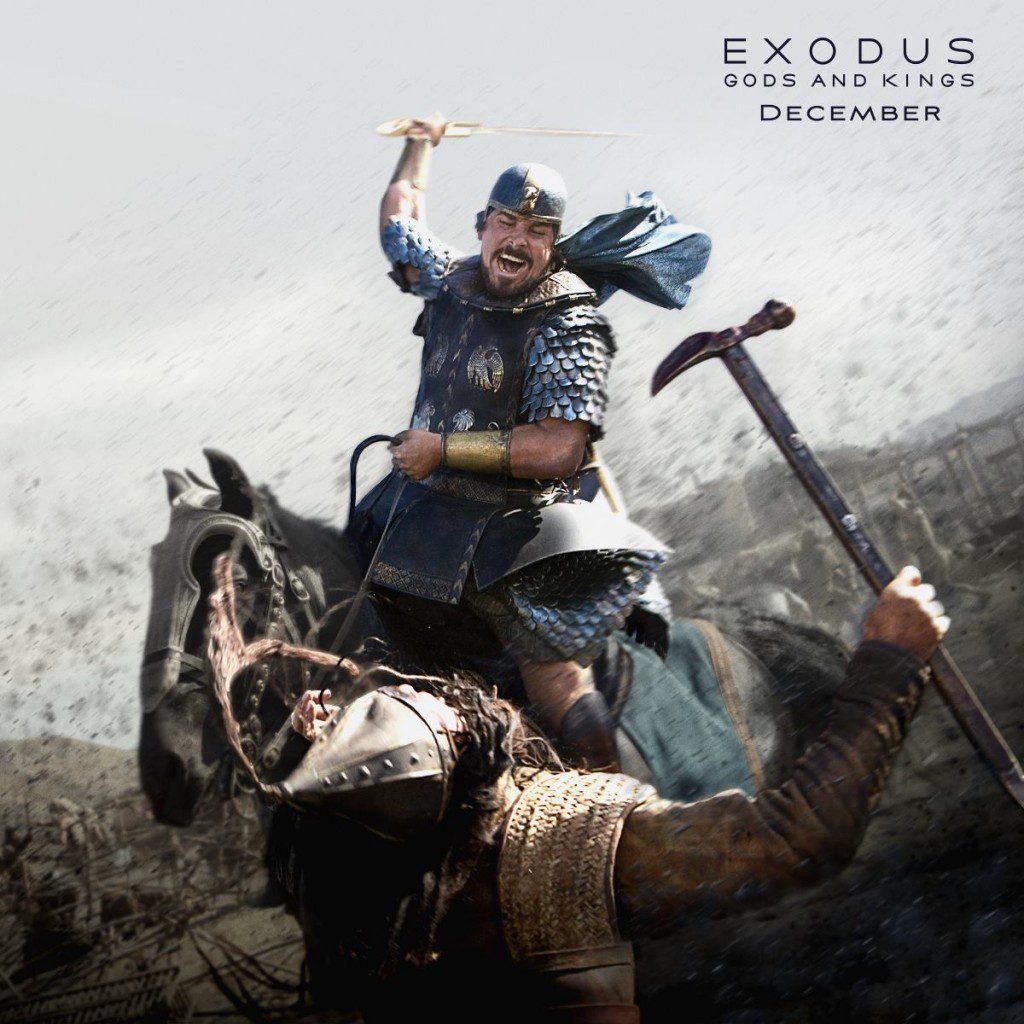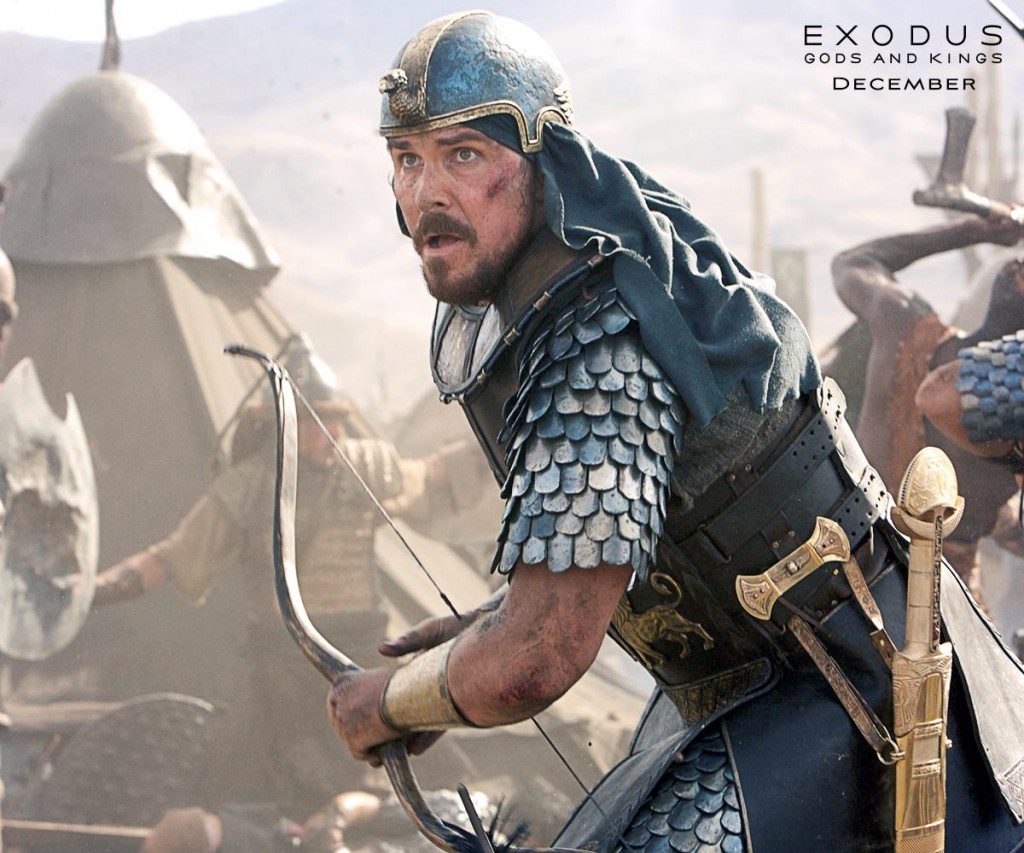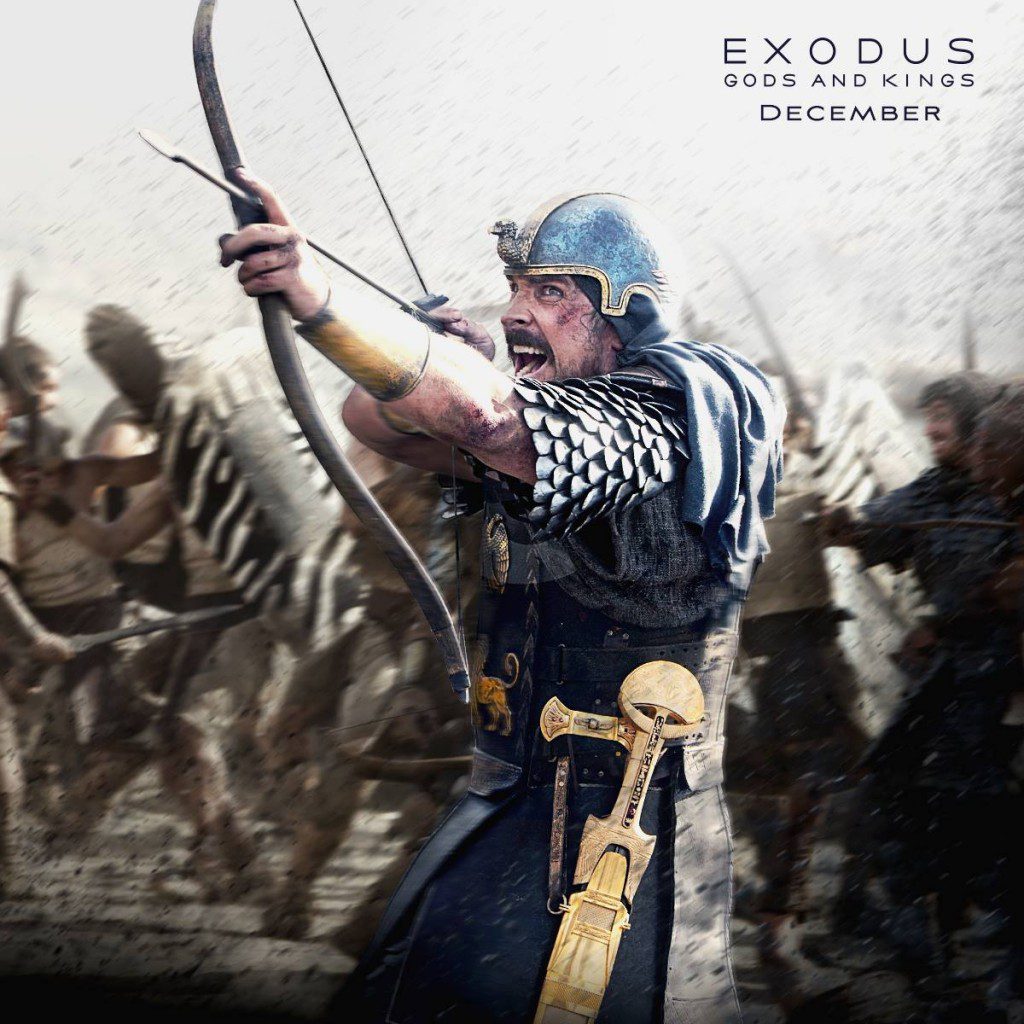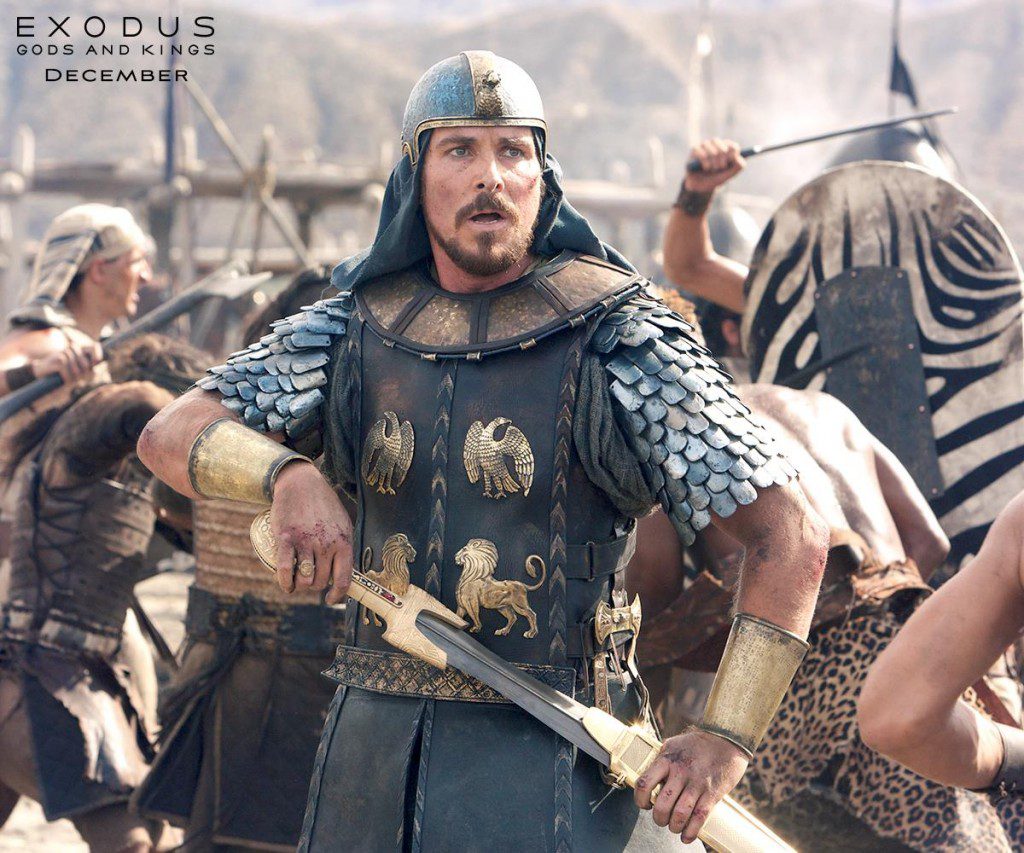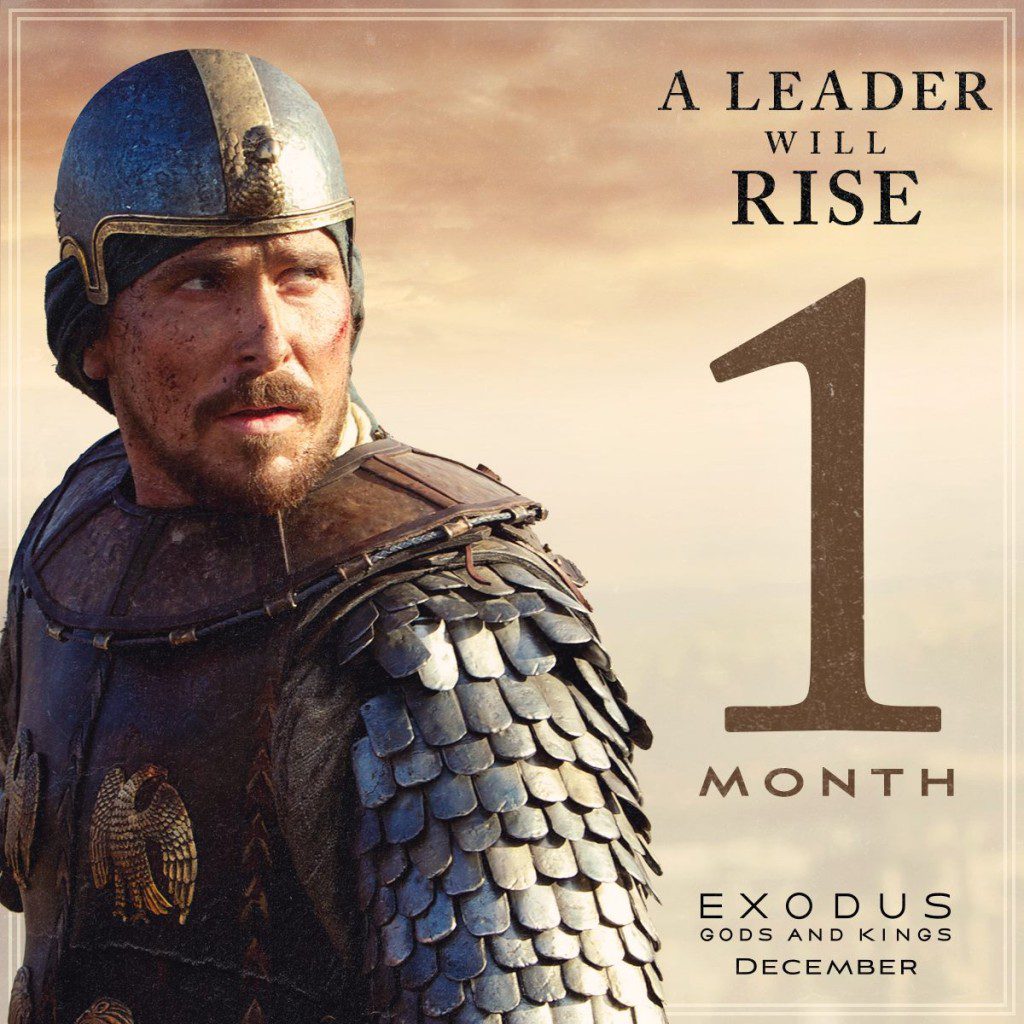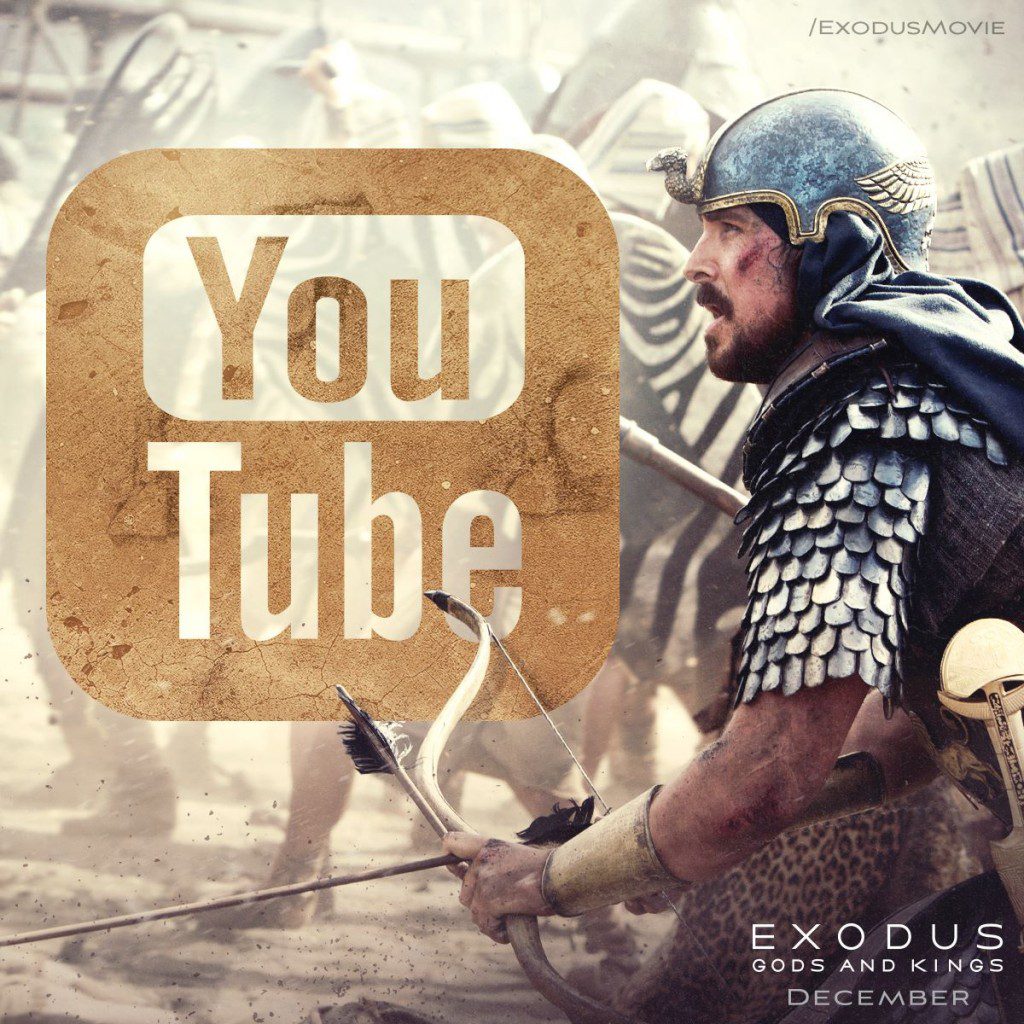 The Moses in the picture below seems to be identical to the Moses in this picture that came out back in August, but the soldiers clashing behind him are different: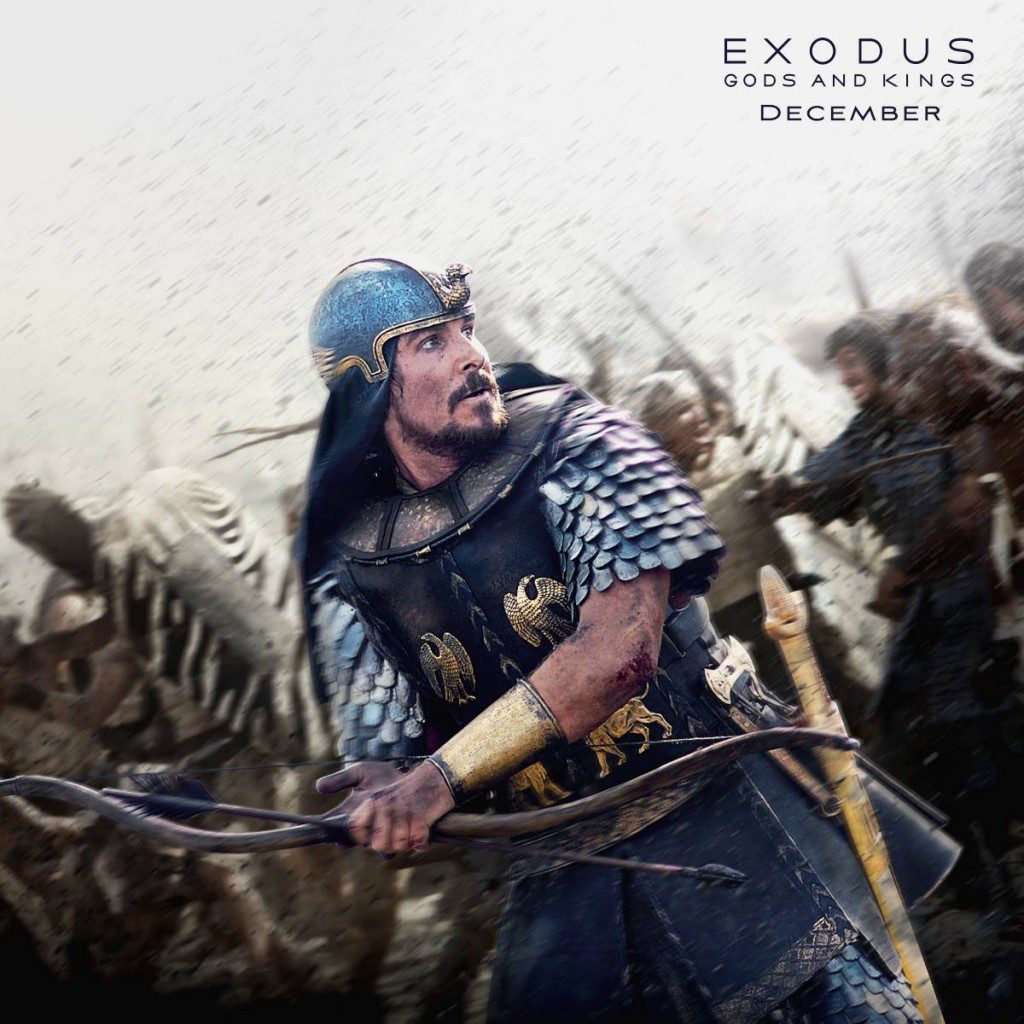 These images give us Moses in his earlier, prince-of-Egypt phase: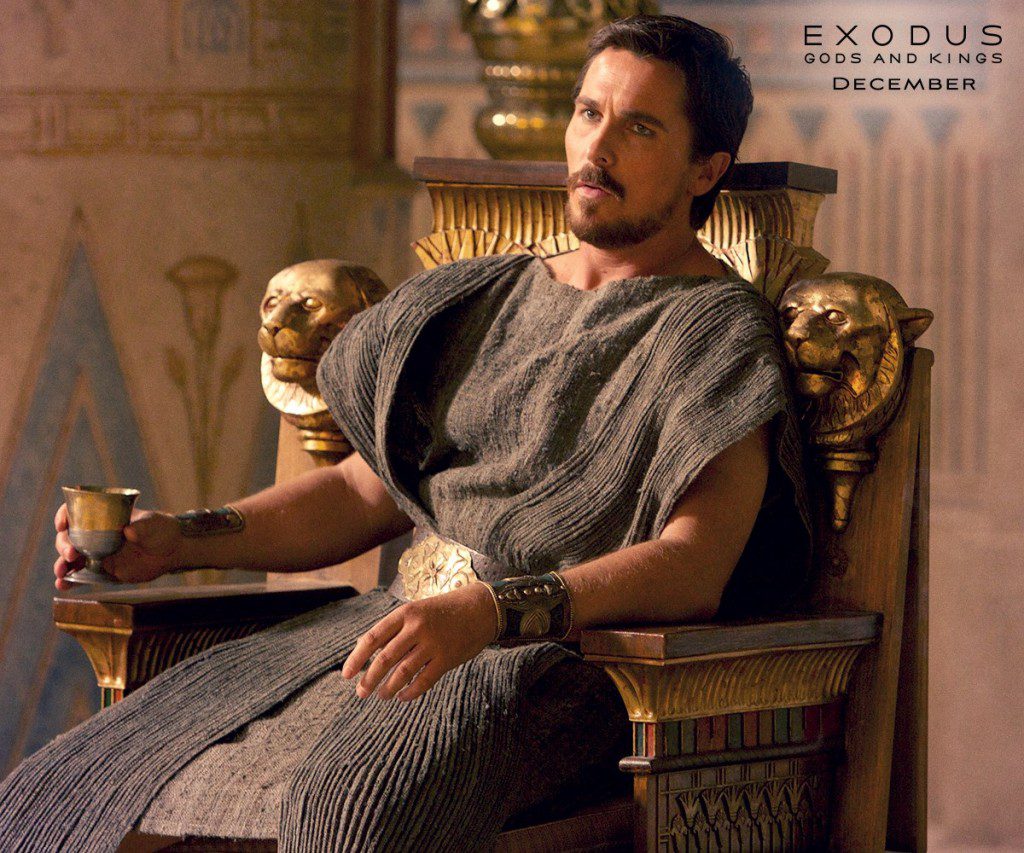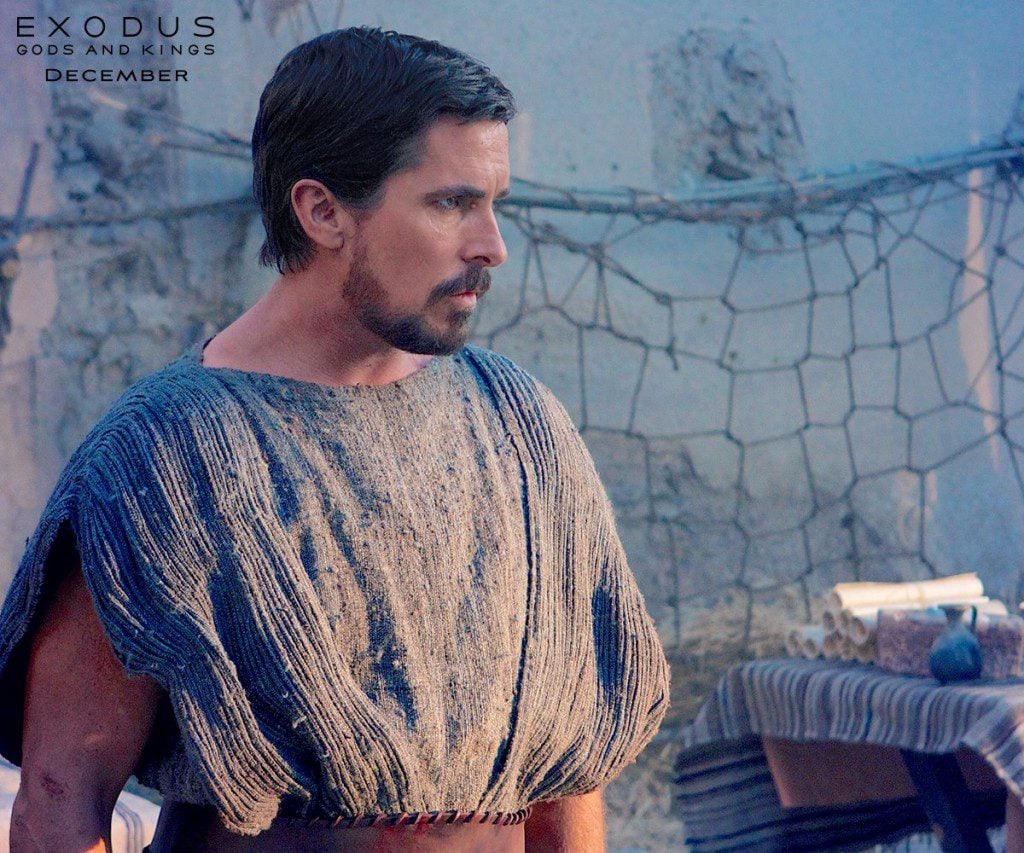 And this image gives us Moses in his later, prophet-of-God phase; it looks very similar to a photo we saw before, but if you look closely, it's actually different: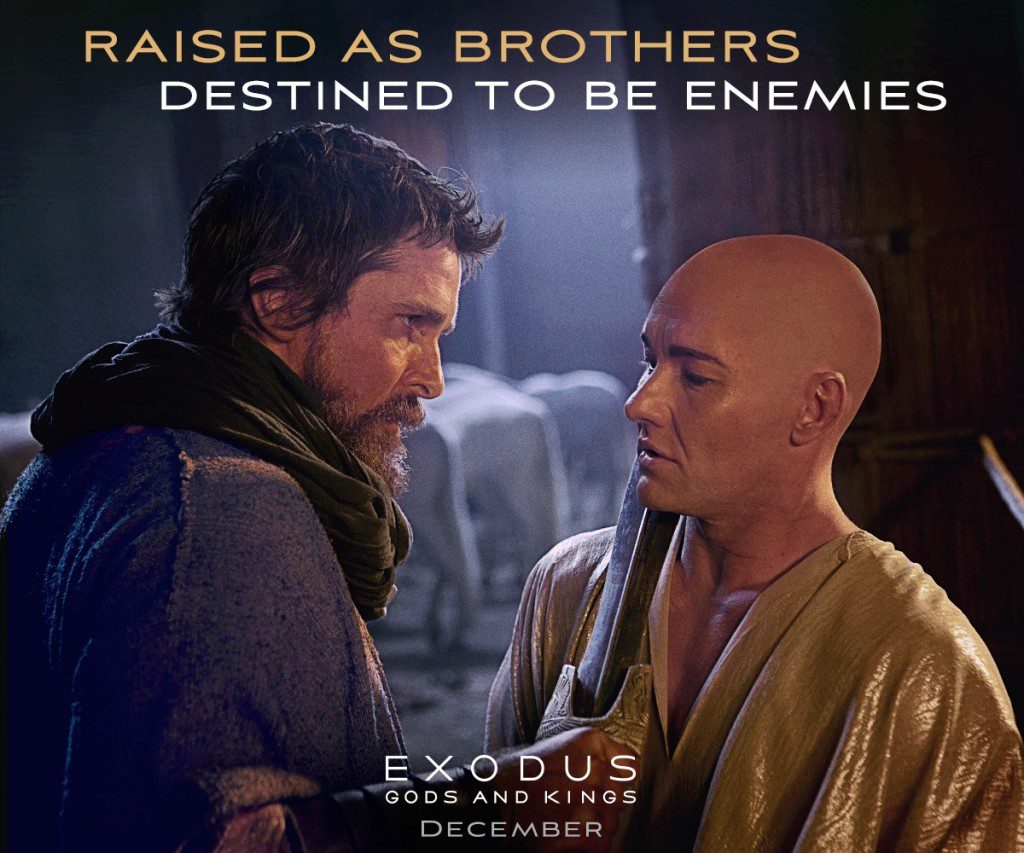 Finally, there are two more videos that are basically just glorified GIFs:
Check out earlier photos and images from Exodus: Gods and Kings here:
Unofficial photos from the set (October 22, 2013)

The first two official photos from the film (December 30, 2013)
Moses runs into battle (January 13, 2014)
Sixteen photos from Entertainment Weekly, People and others (July 1, 2014)
The first three posters (July 8, 2014)
A sword to the throat, spears, and Moses wearing earbuds (July 17, 2014)
Our first look at Moses' wife (July 24, 2014)

Four photos from Empire magazine (August 6, 2014)
Moses' armour and Tuya's headgear in Entertainment Weekly (August 15, 2014)
The "international cast" via Yahoo! Australia (August 26, 2014)
Three more photos from Empire magazine (August 28, 2014)
"It's an immense production" (September 9, 2014)
Horses, costumes, and director Ridley Scott directing (September 16, 2014)
Kadesh-themed countdown to the trailer (September 30, 2014)
Images from the official website, and others (October 17, 2014)
Three more posters, plus images from Total Film magazine (October 24, 2014)
Ten Facebook photos and video-GIFs (November 3, 2014)
Poster, costume designs, Facebook photos and video-GIF (November 7, 2014)
Three Facebook photos and a video-GIF (November 11, 2014)
And check out earlier videos and my shot-by-shot trailer analyses here: