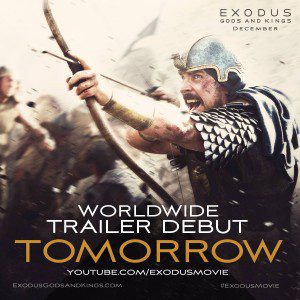 The makers of Exodus: Gods and Kings have released a new behind-the-scenes featurette every Wednesday for the past month, but tomorrow they've got something special planned: they're going to release the second trailer, almost three months after they released the first one — and only two months before the film comes out in theatres overseas.
To build anticipation for this trailer, the movie's Facebook page has released three new pictures over the last three days, counting down to the trailer's release — and, naturally, the images all come from battle scenes: two of Christian Bale as Moses during the opening Battle of Kadesh, and one of Joel Edgerton as Ramses in his chariot, presumably pursuing the Hebrews. (The armour he wears here is not the golden armour that he wears at Kadesh.) Check 'em all out below the jump.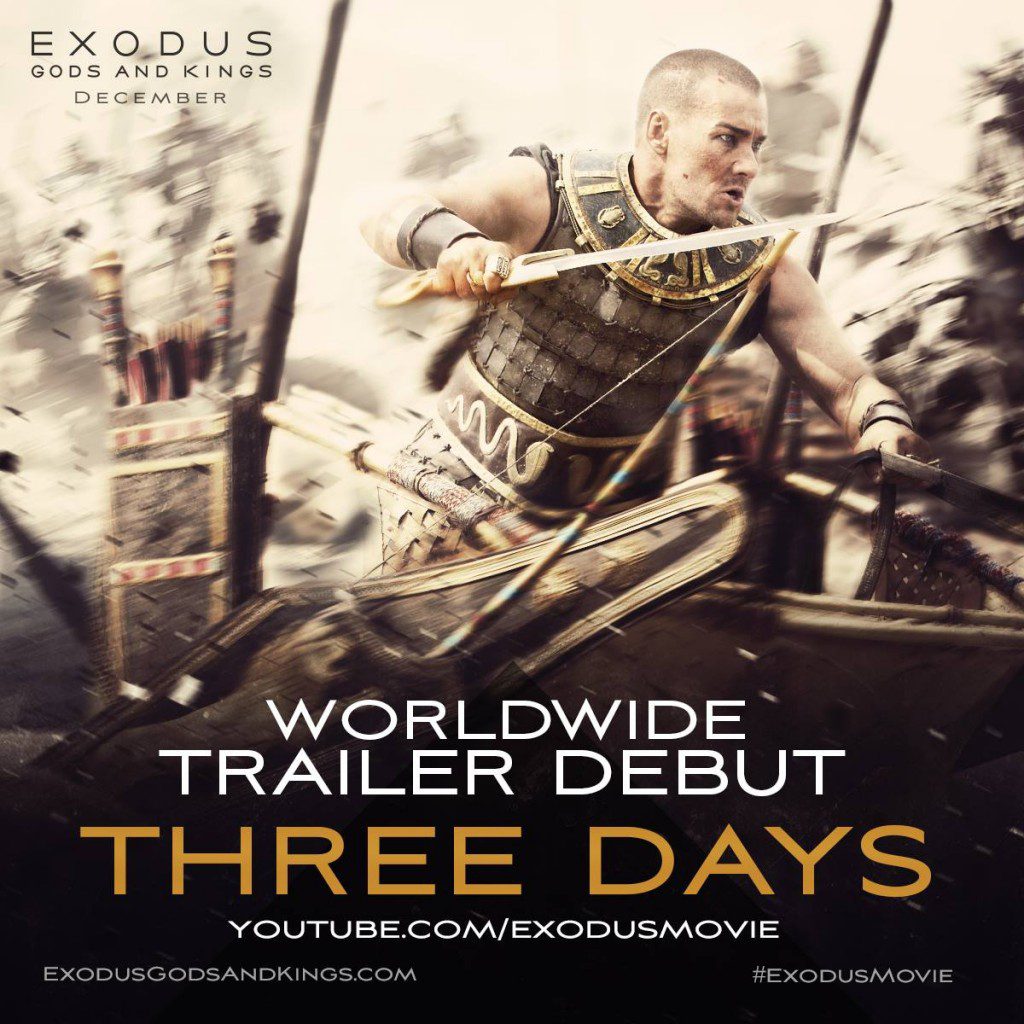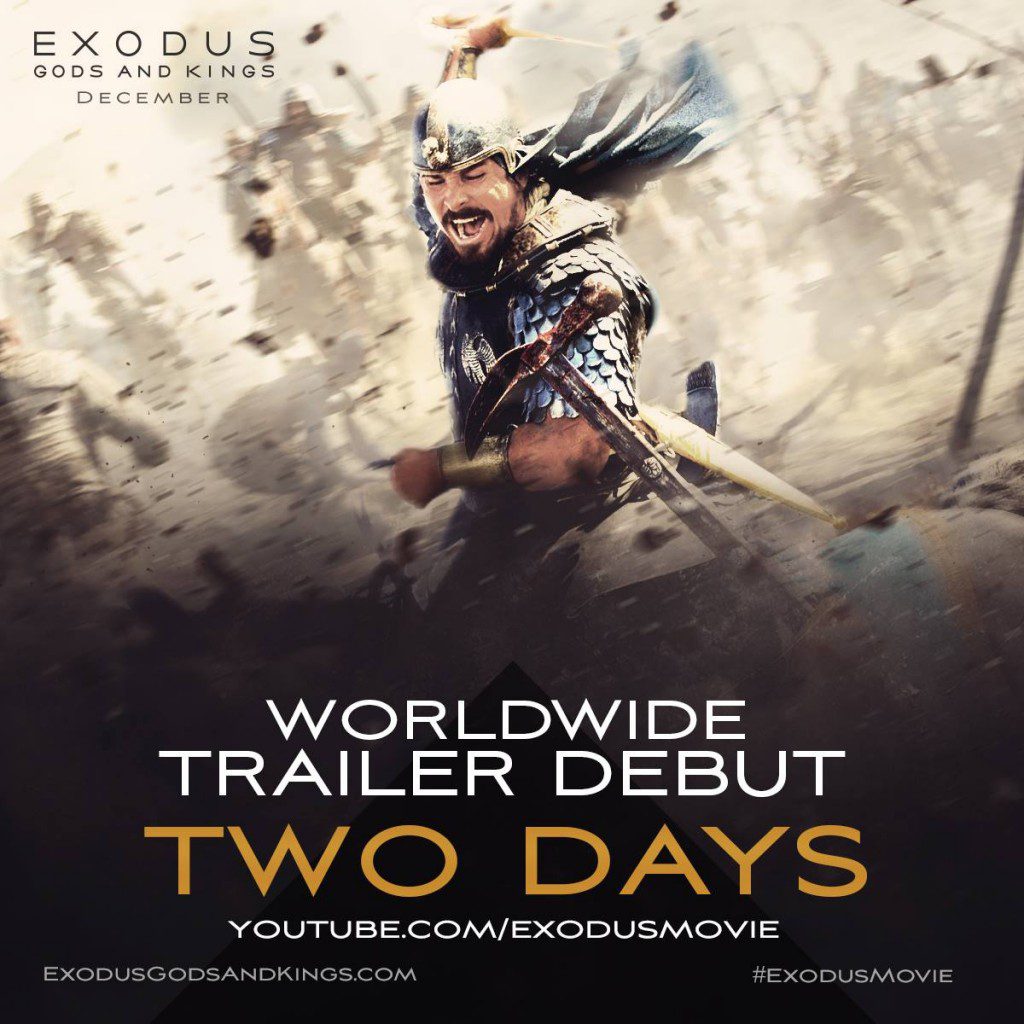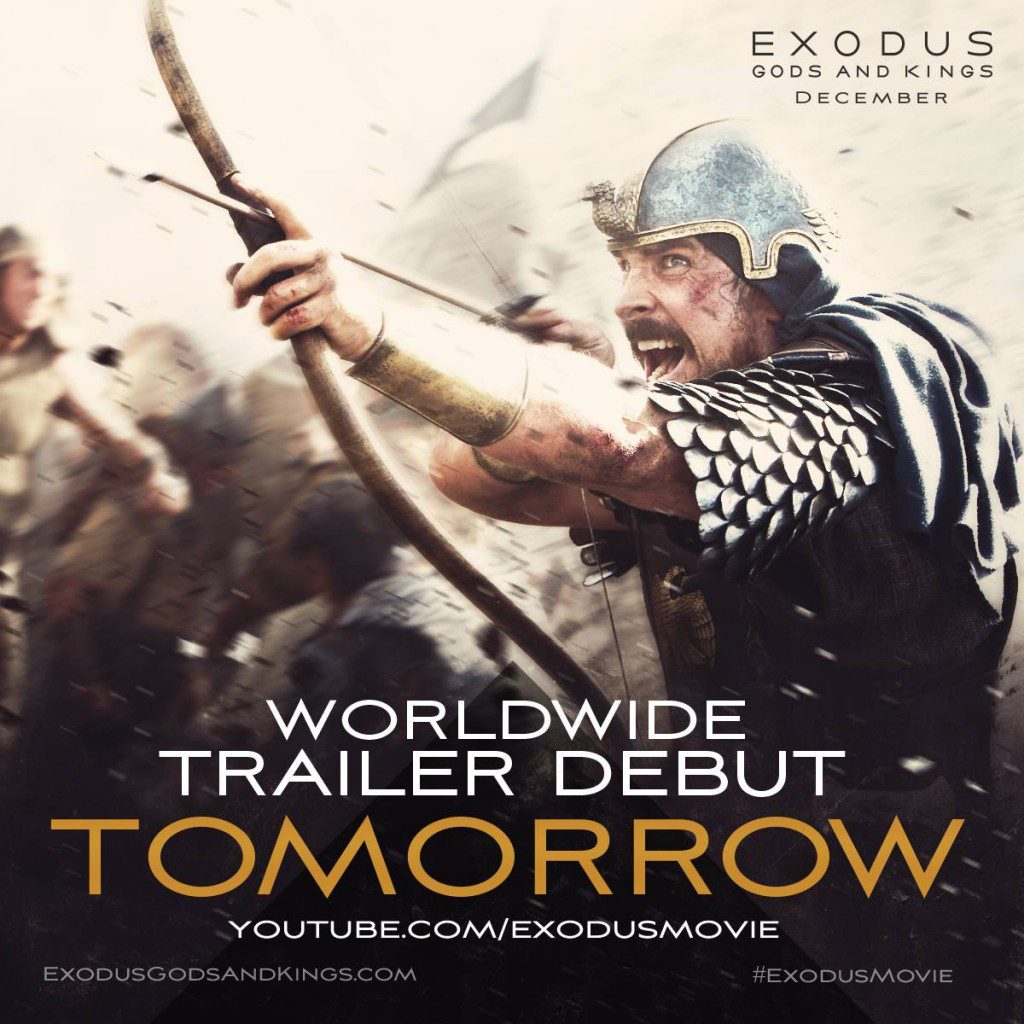 Just so you know, I hope to do a shot-by-shot analysis of the trailer when it comes out tomorrow, but I'm also planning to attend a few screenings at the Vancouver International Film Festival, so whether I can get to the trailer will depend on when it goes live, and how much time I can find between screenings, etc.
Check out earlier photos and images from Exodus: Gods and Kings here:
And check out earlier videos and my shot-by-shot trailer analyses here: