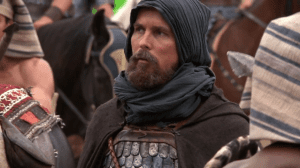 The publicity team behind Exodus: Gods and Kings is handing out so many "exclusives" these days they're beginning to lose track of them. Today, The Telegraph and JoBlo both posted a new featurette on the film's 'Costume Design', and each website claimed it had an "exclusive" on the video. Oops.
The featurette doesn't have any new movie footage, but it does go behind the scenes as costume designer Janty Yates (who won an Oscar for her work on Gladiator) describes how the costumes reflect the female influence in the palace, the change in Moses' status from "leader of the Egyptian army" to "renegade", and so on.
Here is the JoBlo version of the featurette, which is hosted by YouTube:
And here is the Telegraph version of the featurette:
Some photos of the costumes were posted to the movie's Facebook page a couple days ago, too. You can take a look at them here.
September 18 update: 20th Century Fox has posted its own version of the video to its own YouTube channel now:
September 19 update: And now there is a GIF based on this featurette: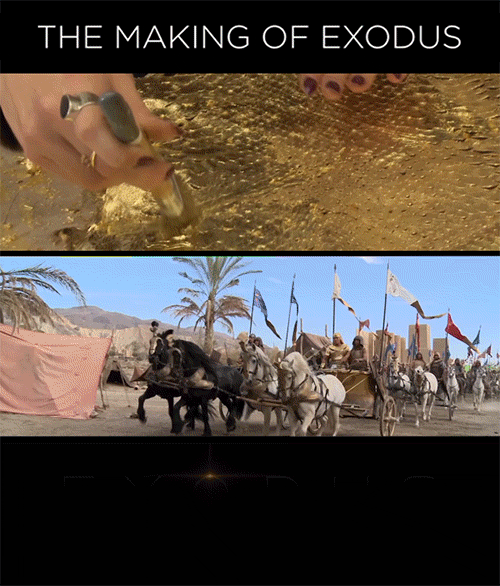 Check out earlier videos and my shot-by-shot trailer analyses here: