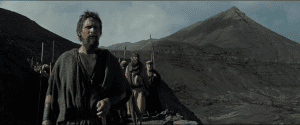 Another day, another video promo for Exodus: Gods and Kings — and this one's actually quite interesting, because it addresses the question of Moses' beliefs head-on. Even better, director Ridley Scott — himself an avowed atheist or agnostic — seems willing to accommodate some of the more supernatural elements in the story, and he seems to want his audience to be open to that too.
At least, that's the impression I get from statements like, "We're being taken through the story by Moses, who is essentially a non-believer [at the start of the film]," and, "There's magic in science fiction, except it's fundamentally believed to be real."
I can only assume that Scott brings up science fiction here as a way of basically saying that if his audience can accept some of the more fantastical elements in Alien and Prometheus, then they ought to be able to accept the world of Exodus on its own terms, too, without getting caught up in debates over whether the story is historically plausible or scientifically "possible". And to that I say: Fair enough. Tell the story, respect its narrative integrity, and let everyone else make of it what they will.
Here is the featurette itself, courtesy of JoBlo:
And here are the new shots, arranged in roughly the order they will probably appear in the film. First, here is an opening landscape shot, which could be from any scene: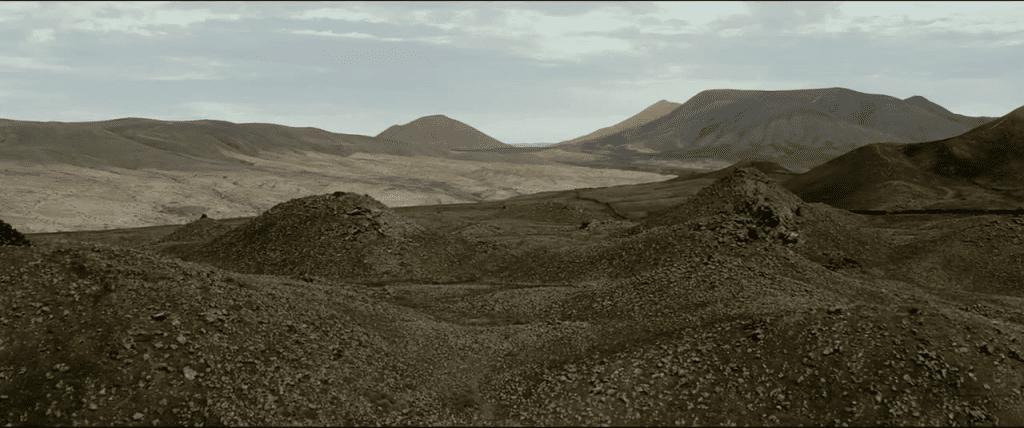 Next, a wide shot of the Egyptian chariots leaving to go to war: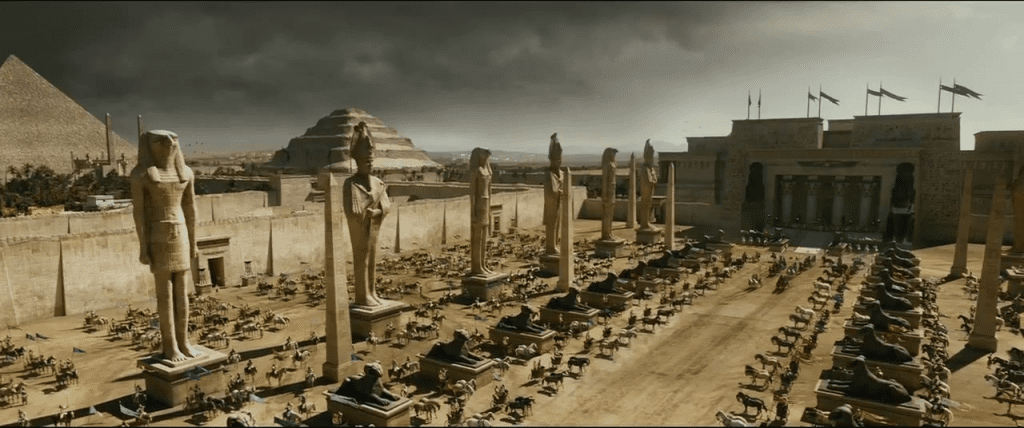 Some shots from the Battle of Kadesh sequence itself: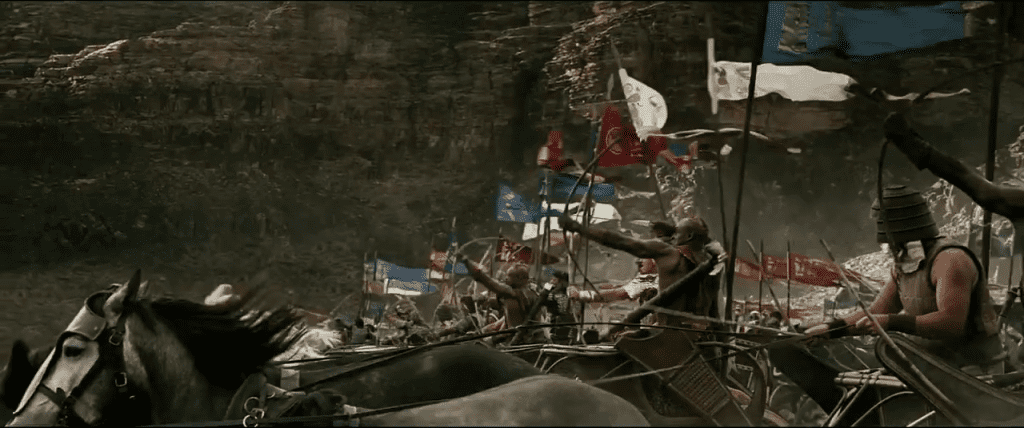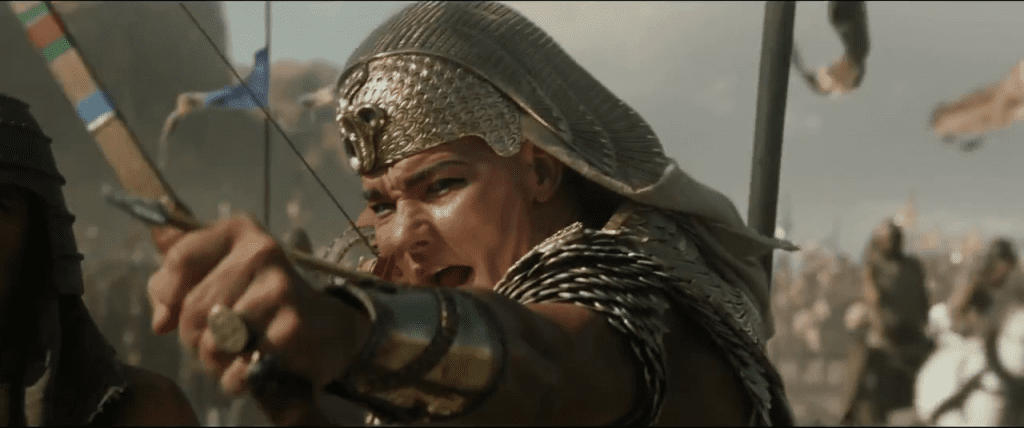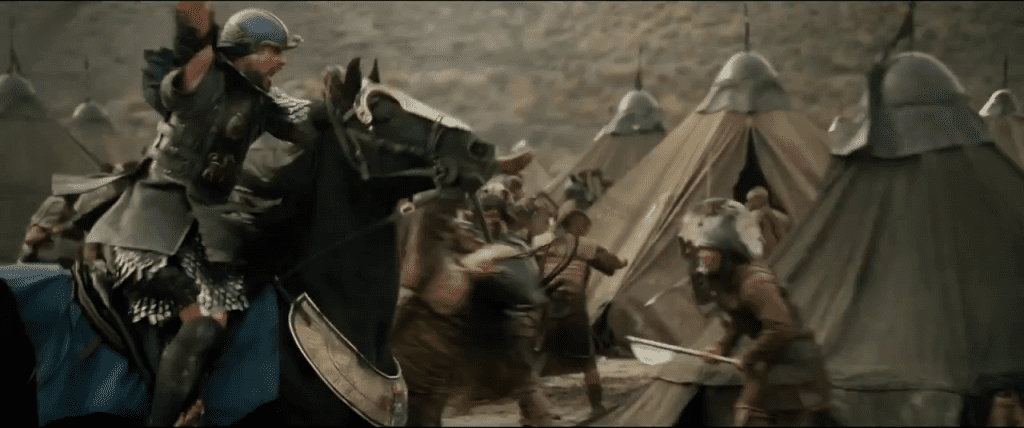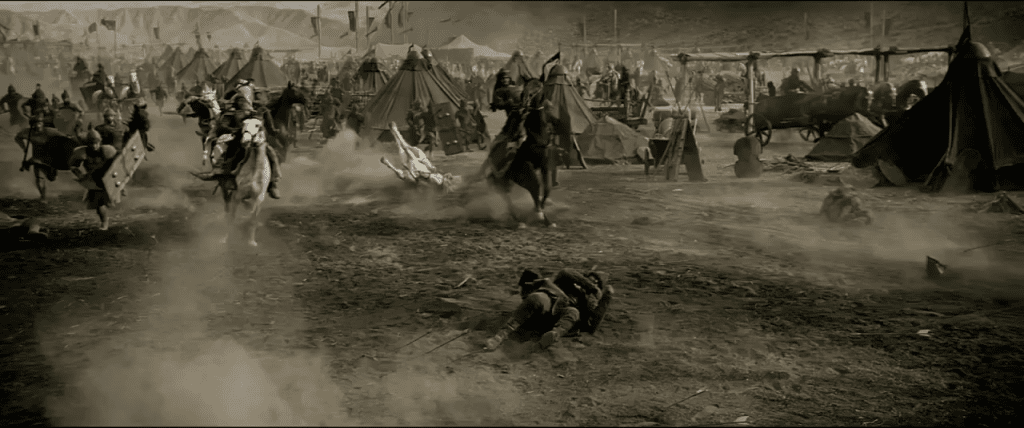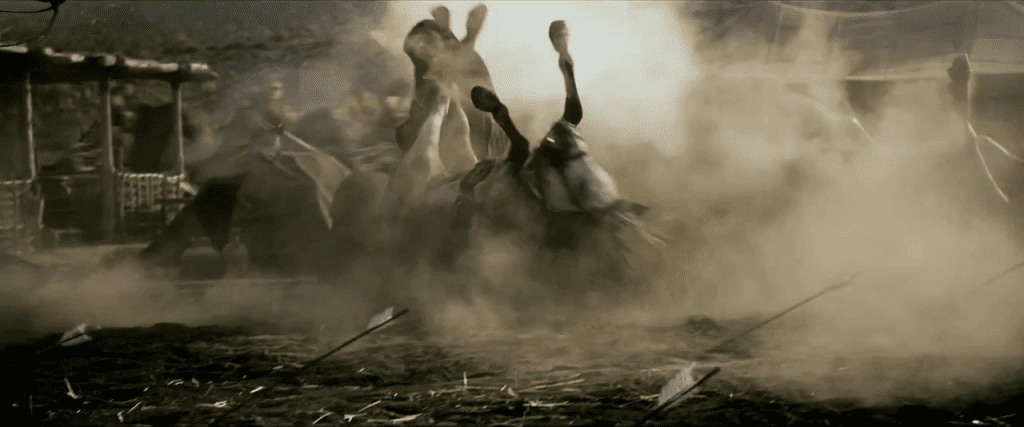 Moses pays Ramses a visit at the palace while they are still "brothers":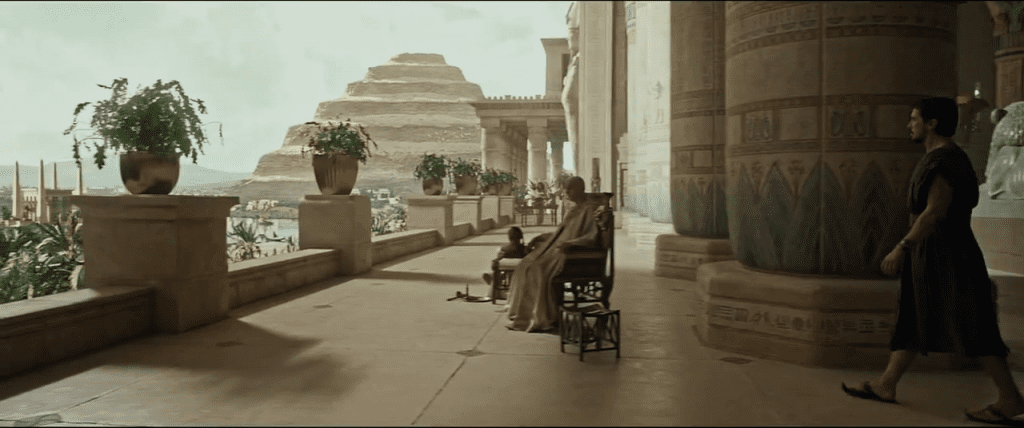 Moses tells Ramses, "Neither of us believes in prophecies."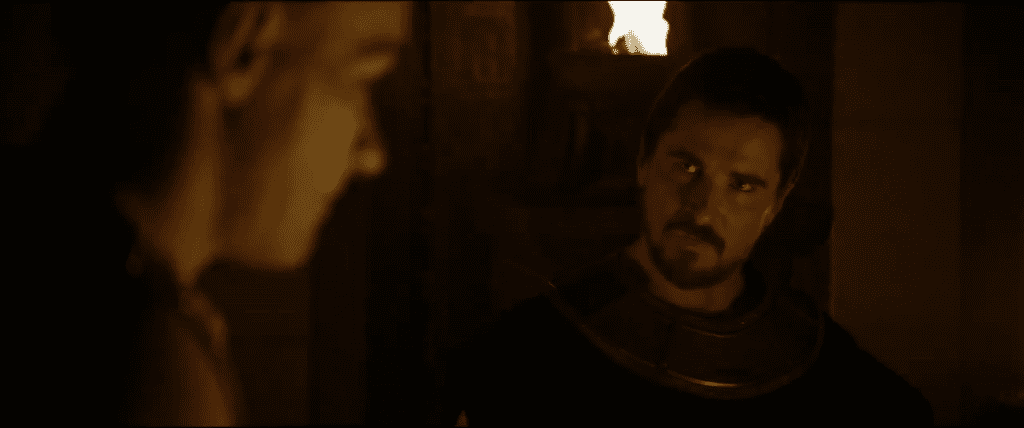 This might be from the scene before the Battle of Kadesh, in which an Egyptian oracle predicts that whoever saves the leader will one day become the leader himself, or it might be from afterwards, when Moses has saved Ramses' life and Ramses begins to worry that Moses will supplant him one day in fulfillment of that prophecy.
Ramses points at Moses' adoptive mother Bithiah and says "I want to know the truth!" in what appears to be a moment that was cut from the clip released yesterday (note how the swords are still on the table and Miriam is already sitting there):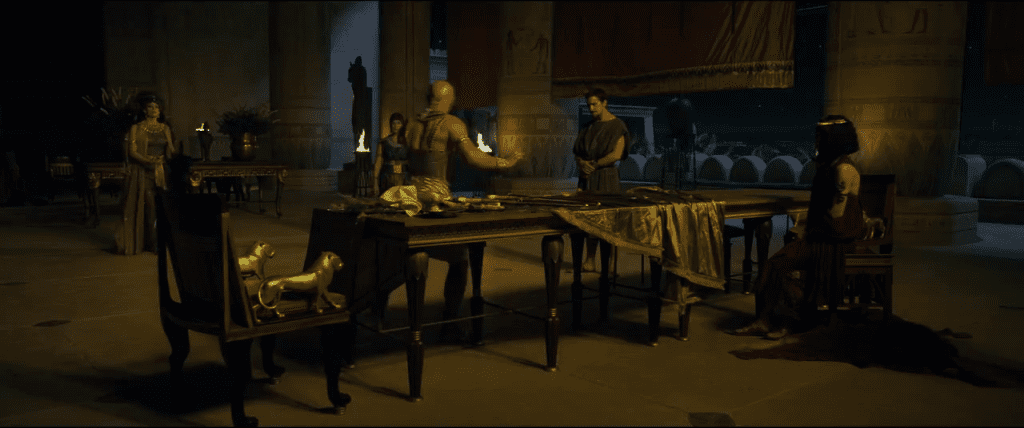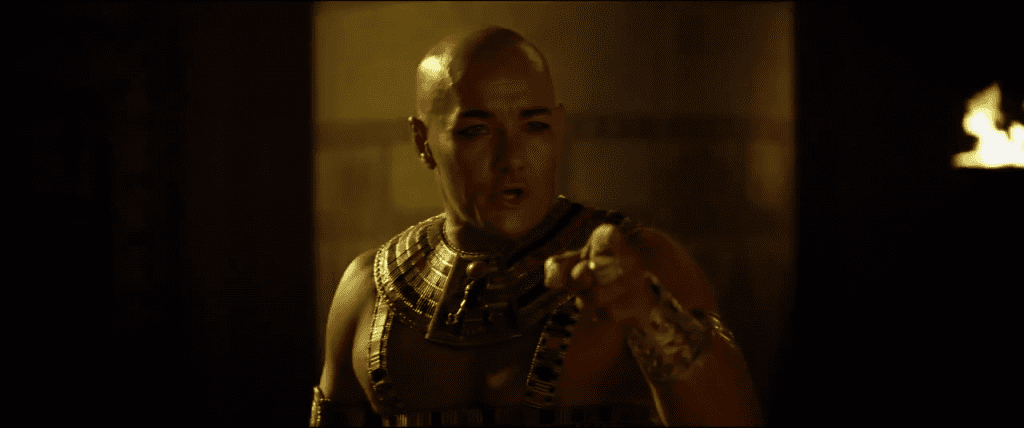 Moses walks into a dust storm as he is sent into exile: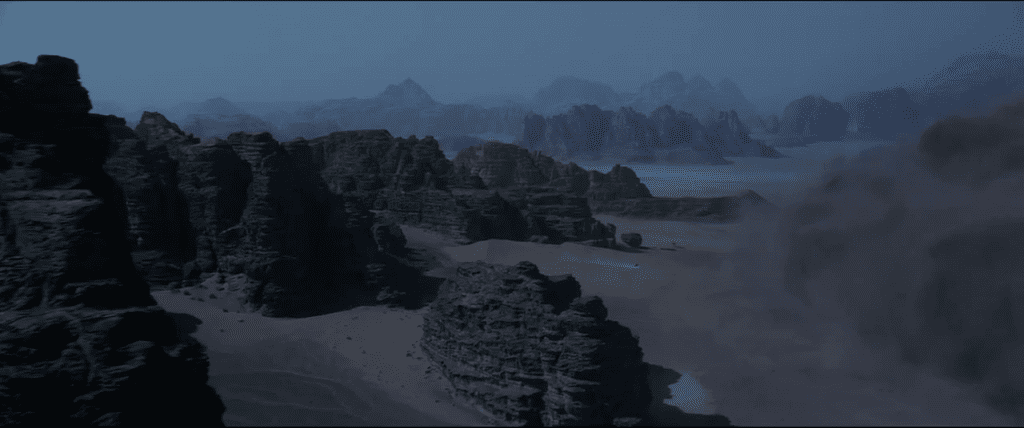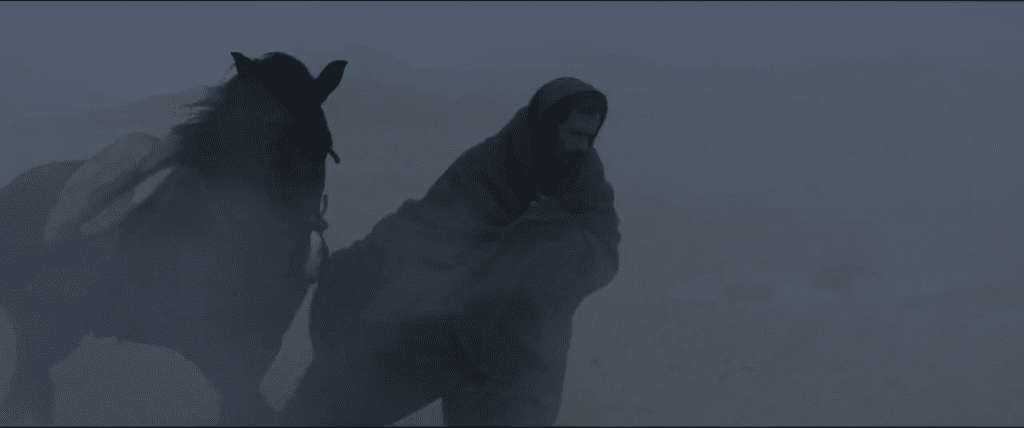 Moses sharpens his sword while his wife Zipporah watches: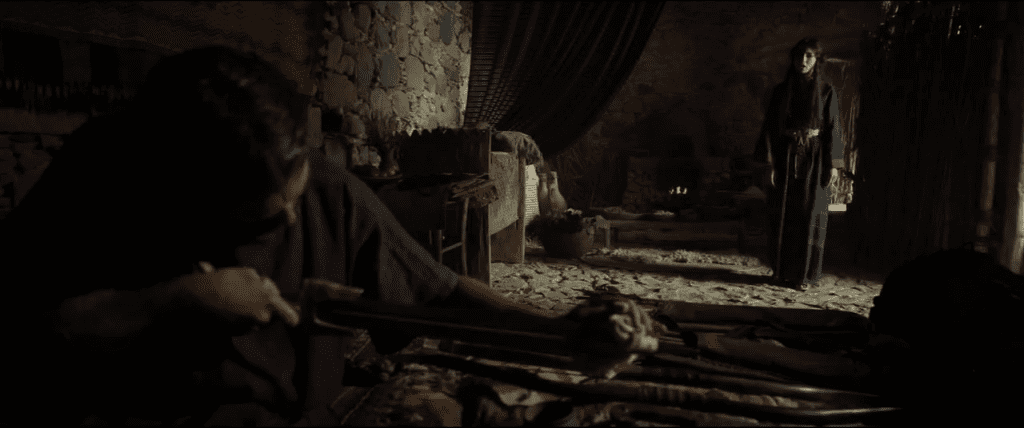 Moses tells Ramses, "This is about Egypt's survival."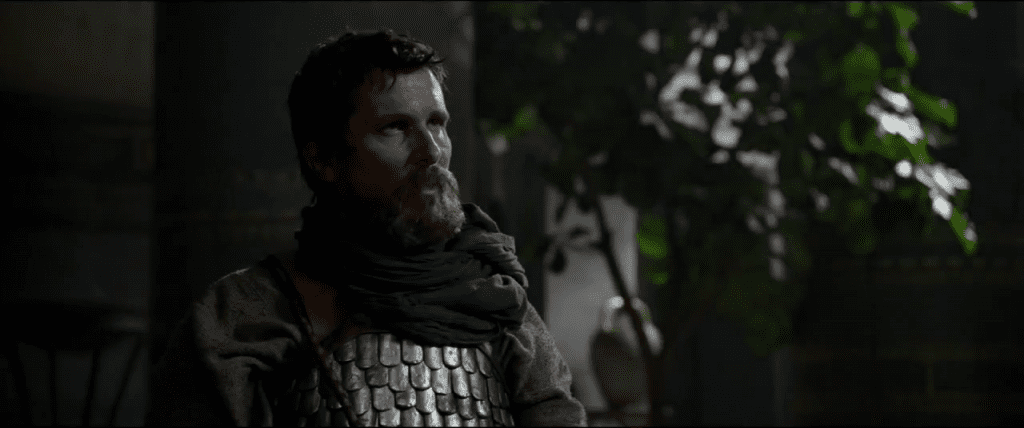 Moses leads the Hebrew rebels, towns burn, and Egyptians kill people: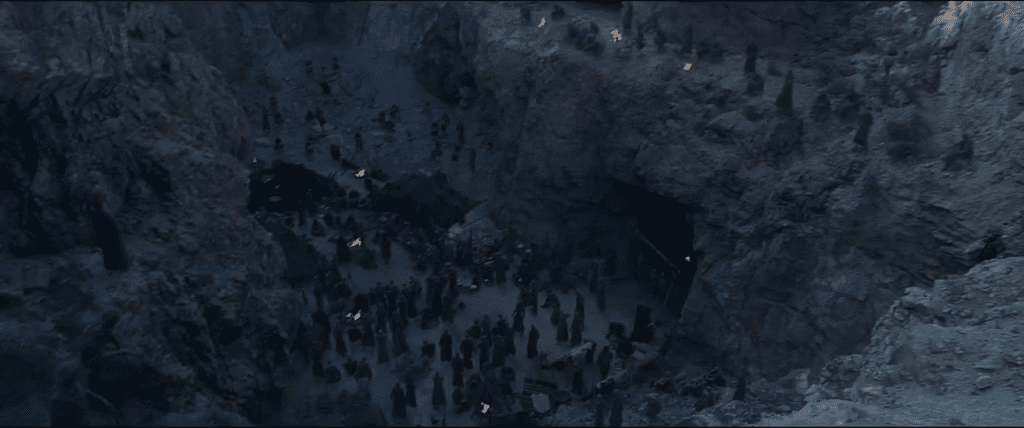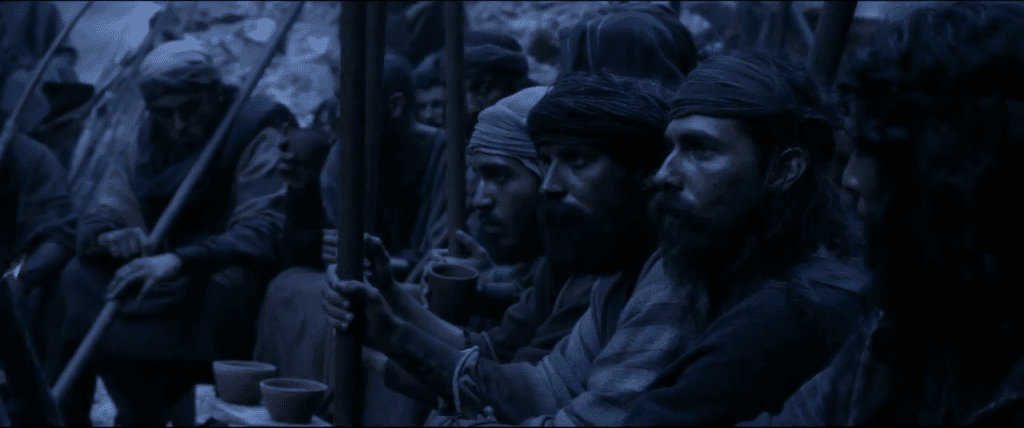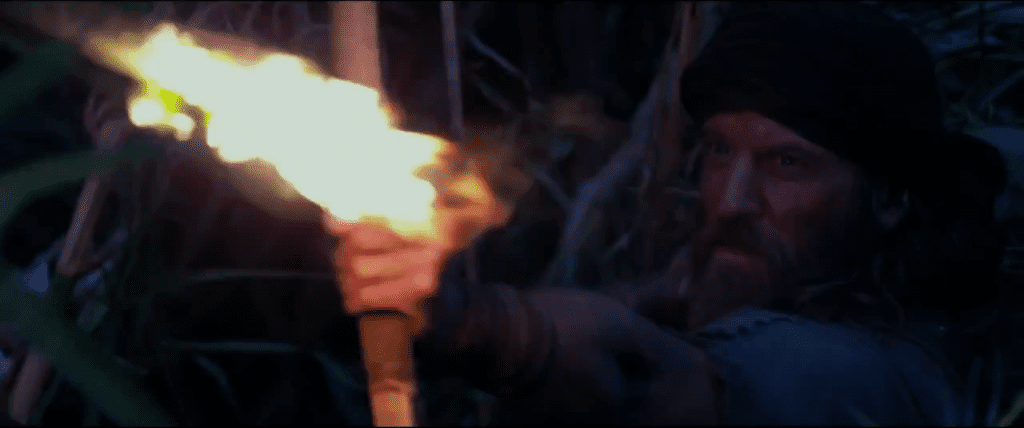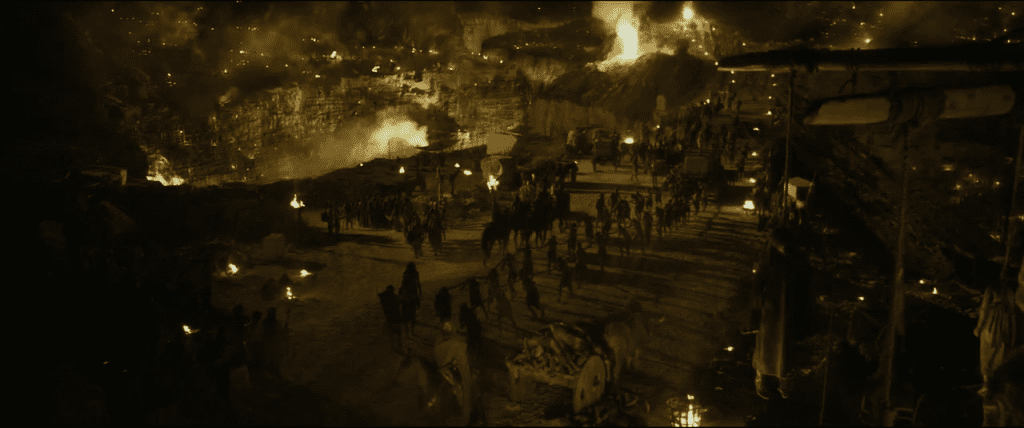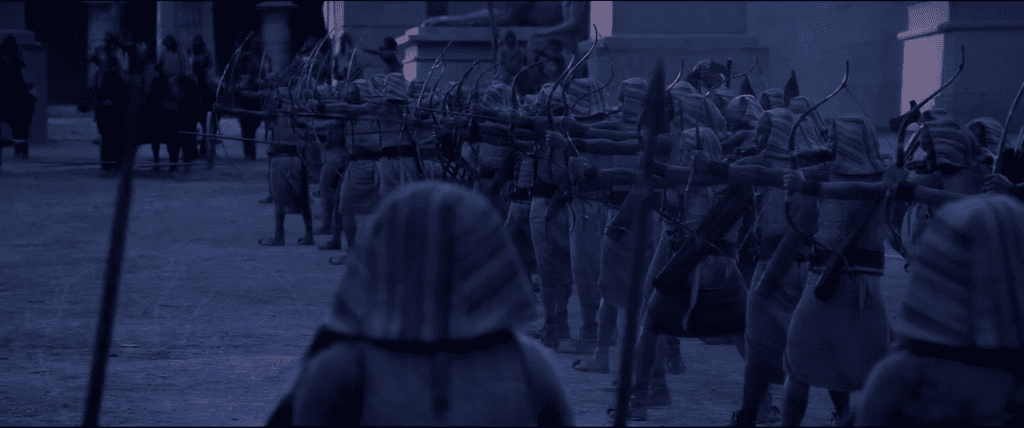 The plagues, including presumably the death of Ramses' firstborn: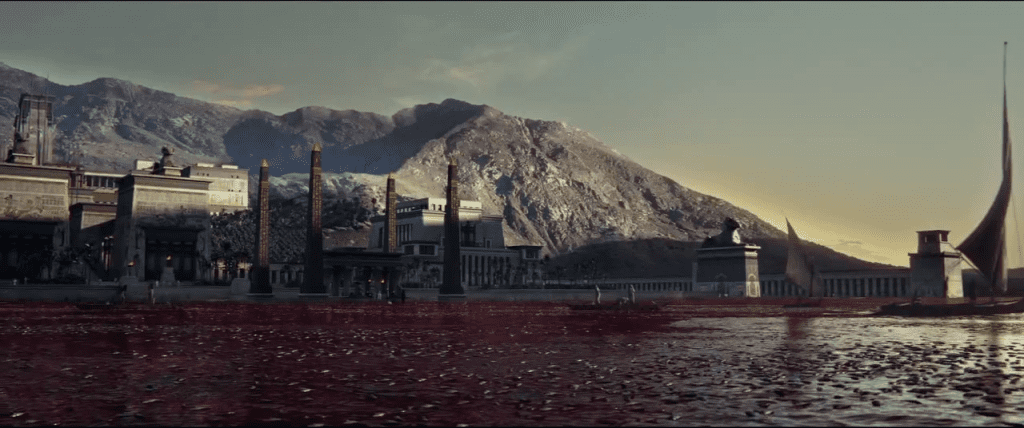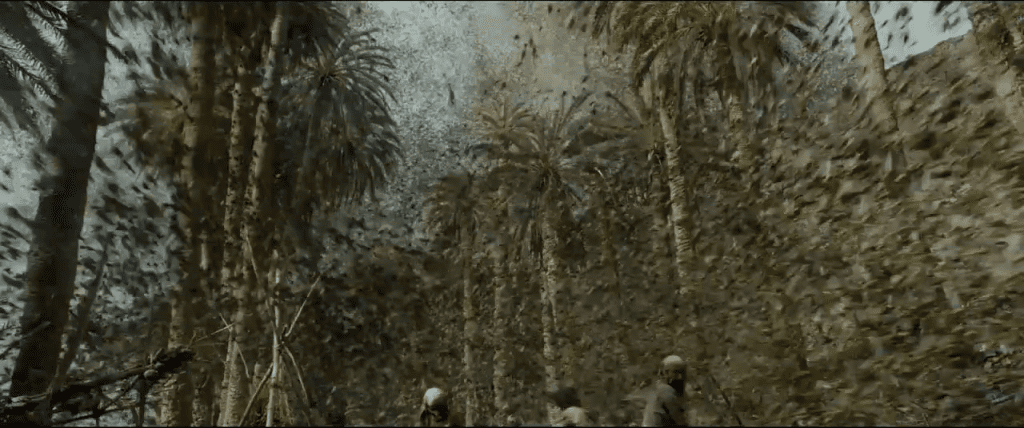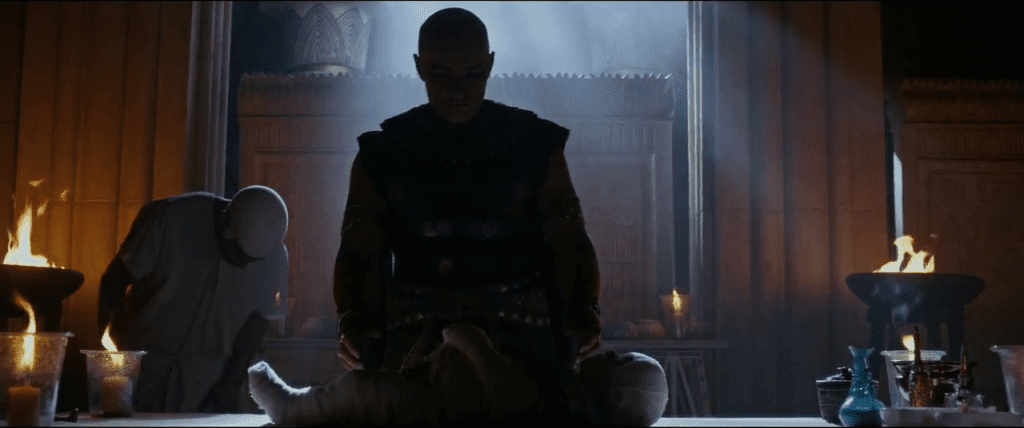 A really ominous lightning storm: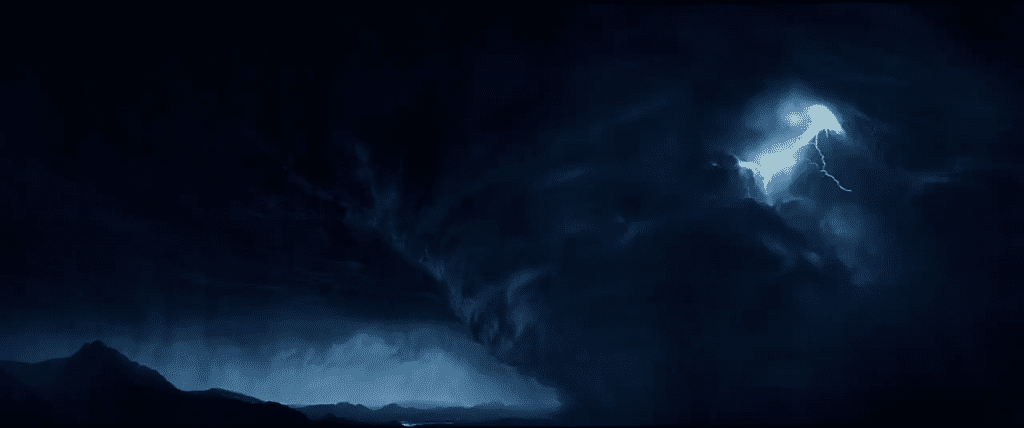 Moses looks at something: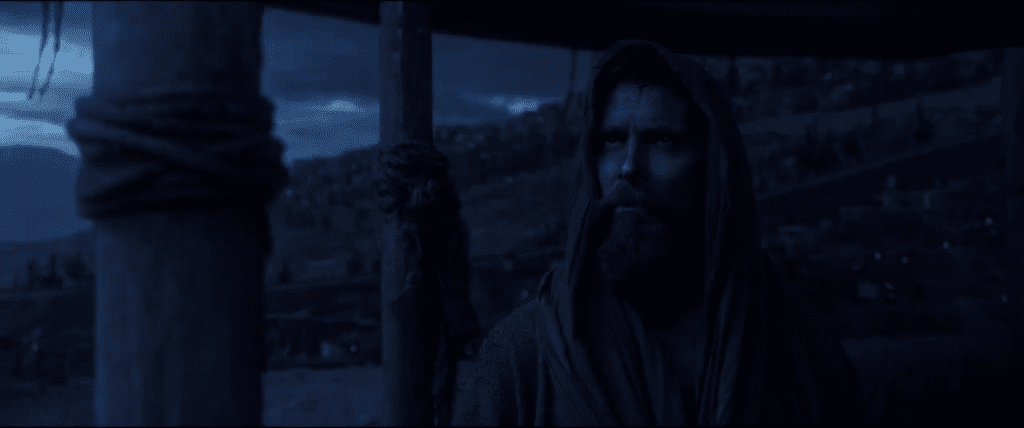 Moses leads his people to (and possibly through) the Red Sea: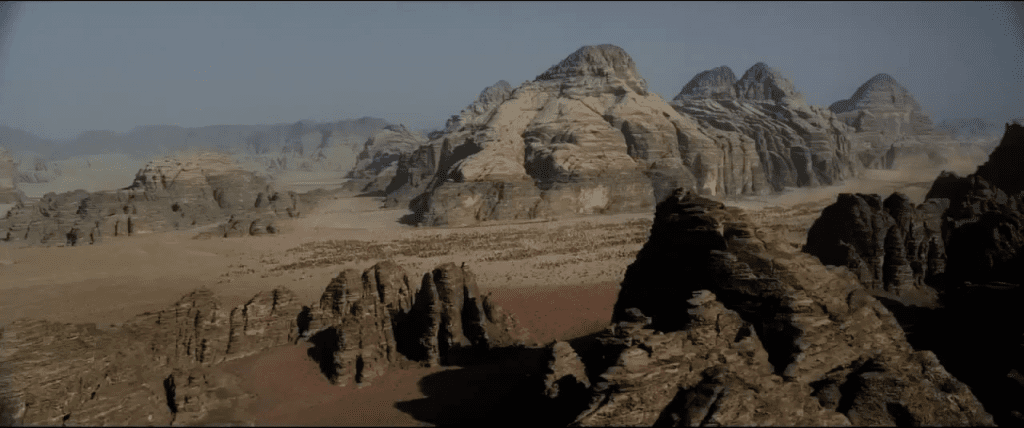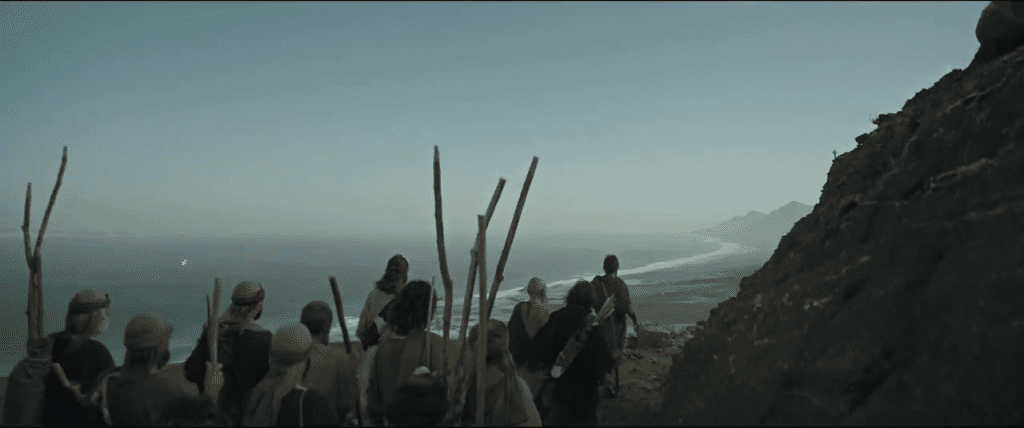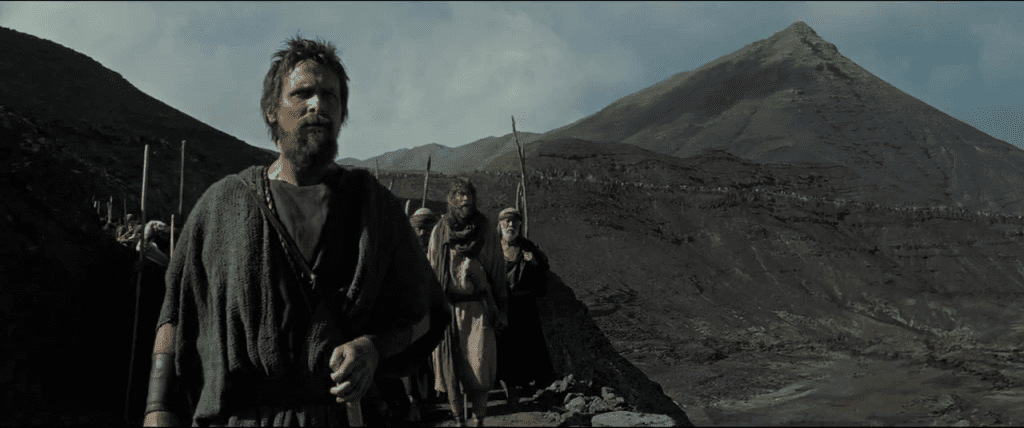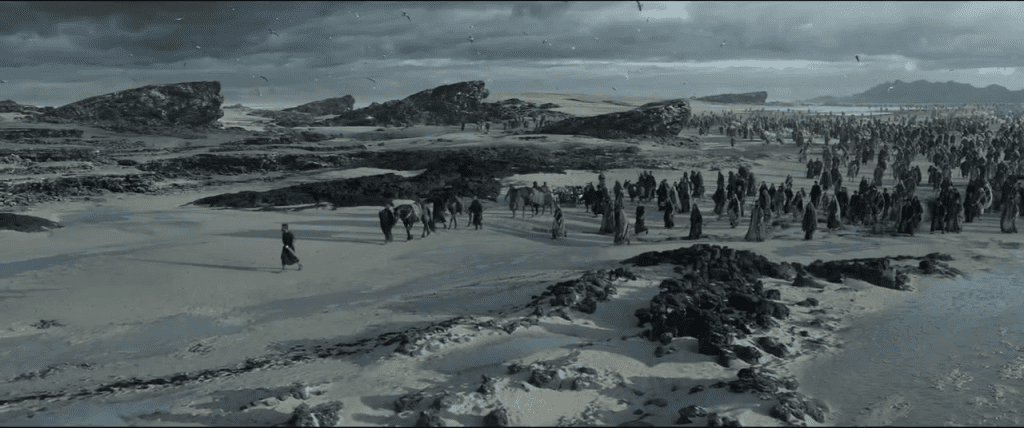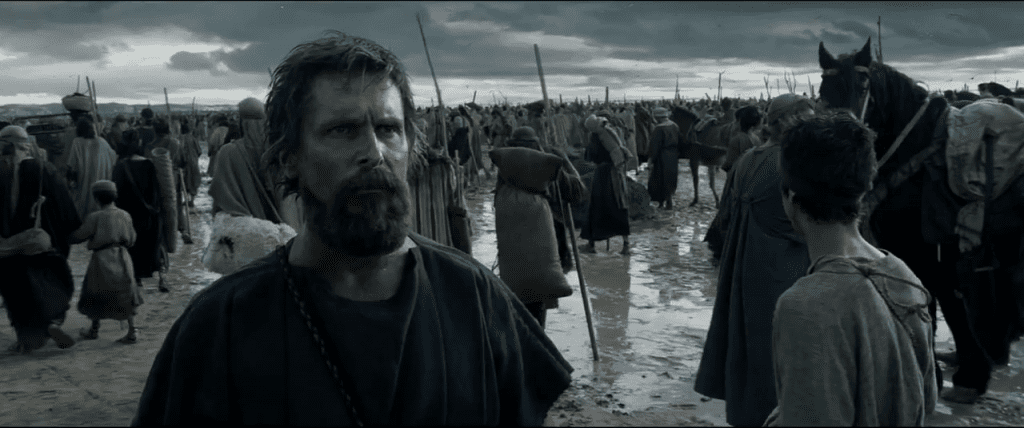 Ramses and his officer Khyan look at something while in pursuit of the Hebrews: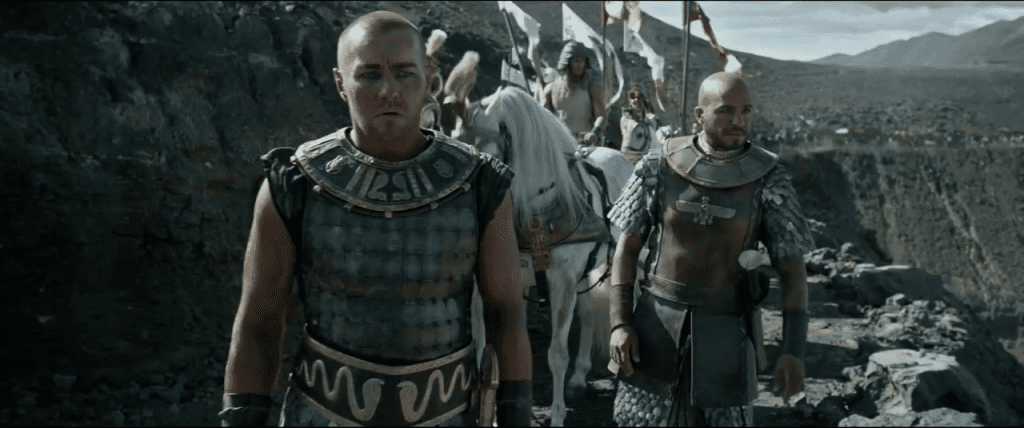 Egyptian horsemen approach by the Red Sea: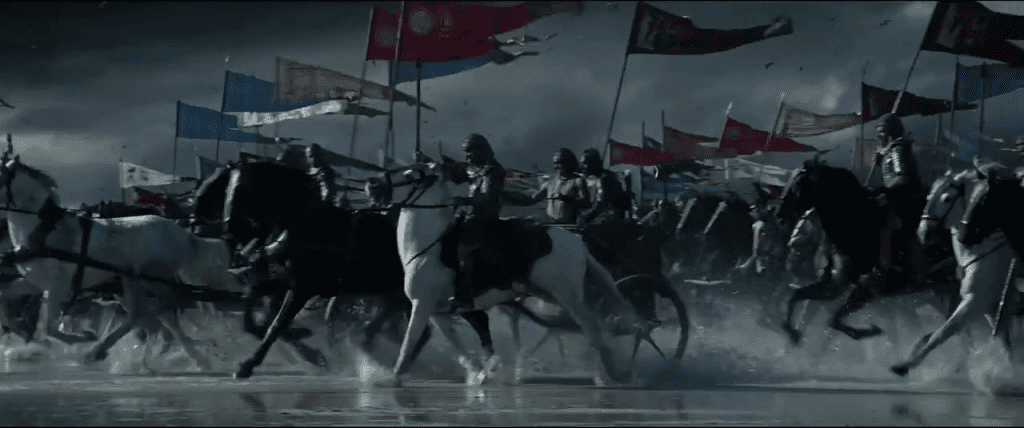 Ramses draws his sword, presumably during his final showdown with Moses: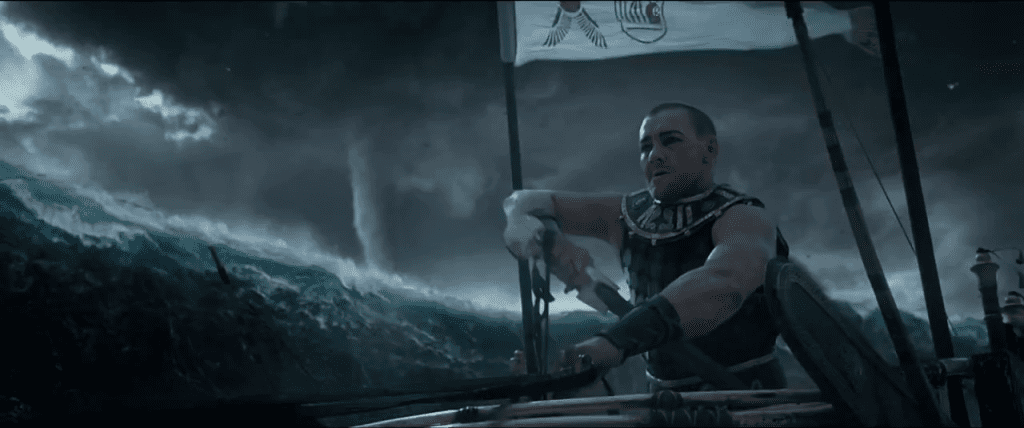 And, finally, the big tsunami approaches: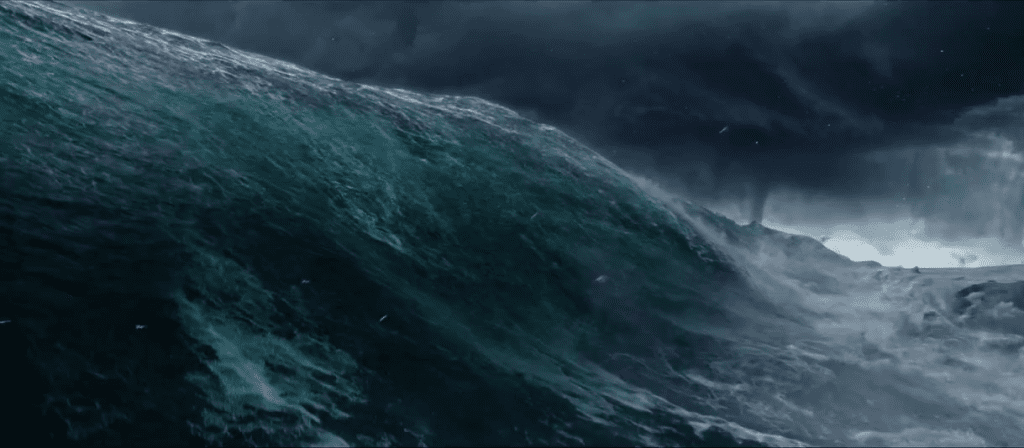 Check out earlier videos and my shot-by-shot trailer analyses here: