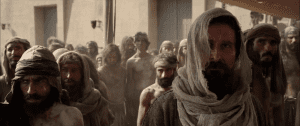 Three weeks before the film comes out in North America, the makers of Exodus: Gods and Kings are finally zeroing in on the religious audience. A new feaurette posted by Relevant magazine features quite a few new shots of Moses during the later, shaggy-haired prophet phase of his life, and it even gives us our first look at the Hebrews smearing blood on their doorposts during the first Passover.
The studio also released a new clip yesterday, of Moses and Zipporah exchanging a few words on their wedding night. You can watch that video here:
And now, here is the new featurette posted by Relevant:
Here are some of the all-new shots of Moses' face, in roughly chronological order: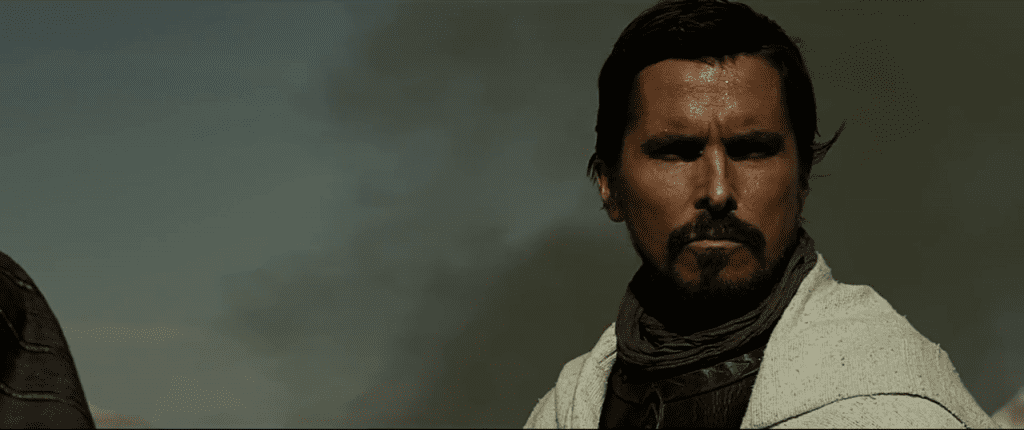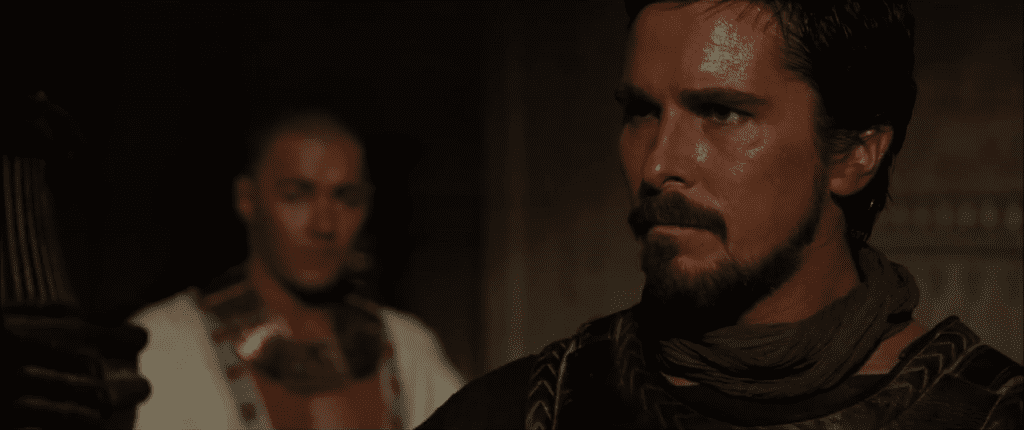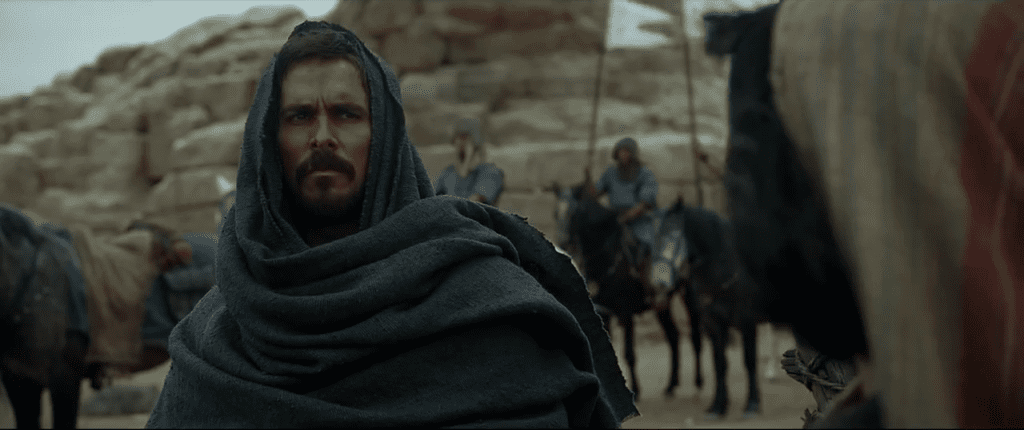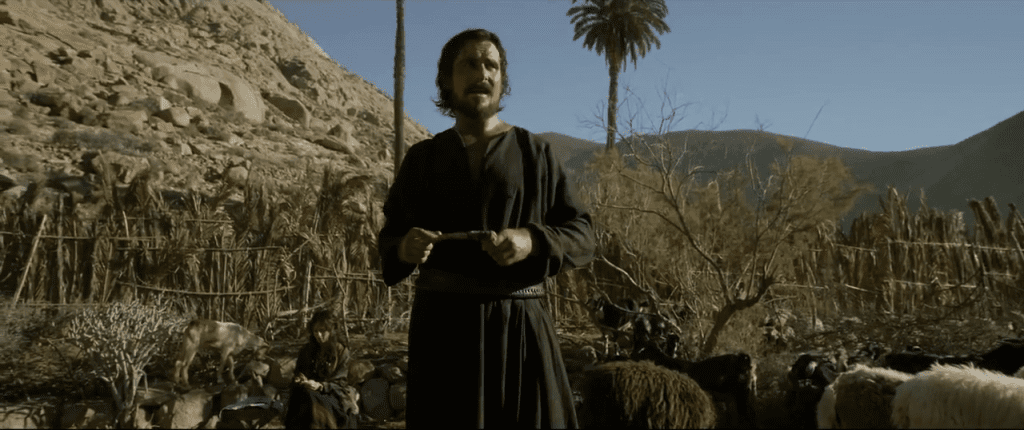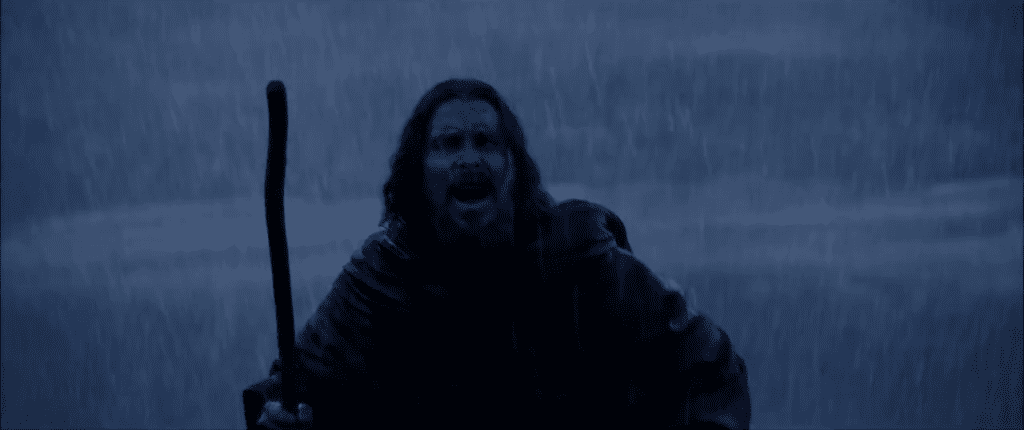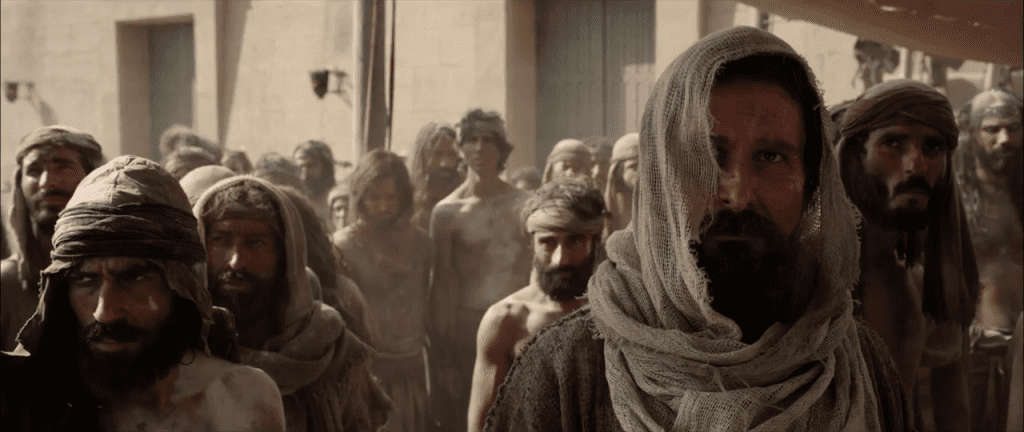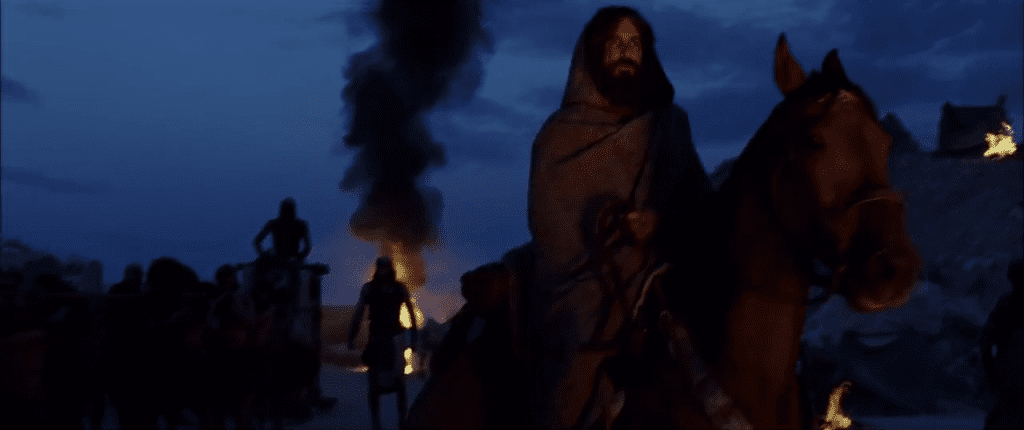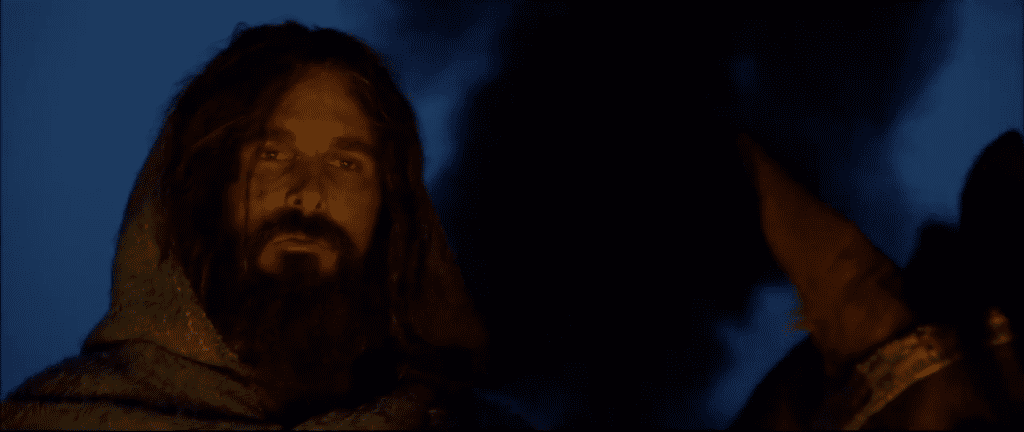 Here, I'm guessing, are shots of Moses being sent into exile: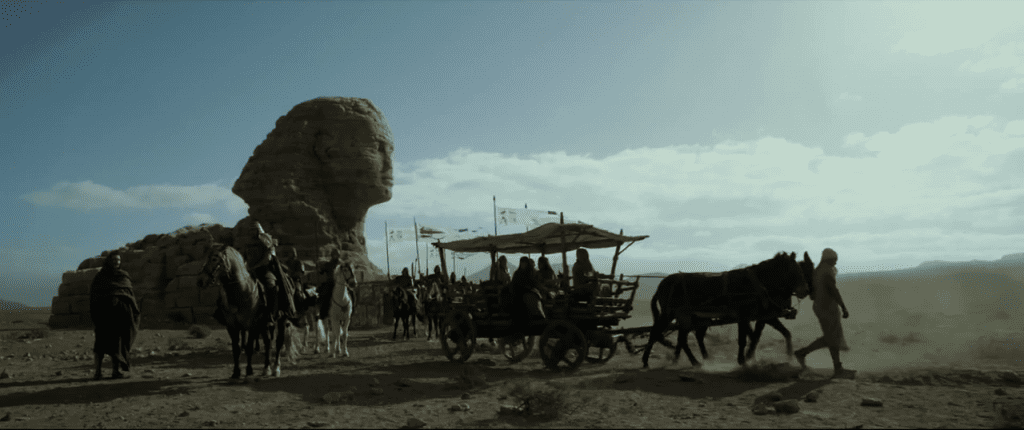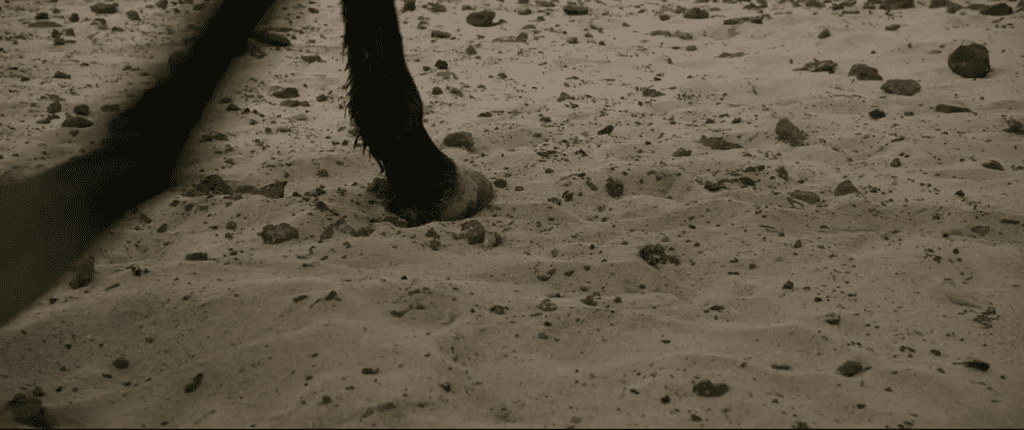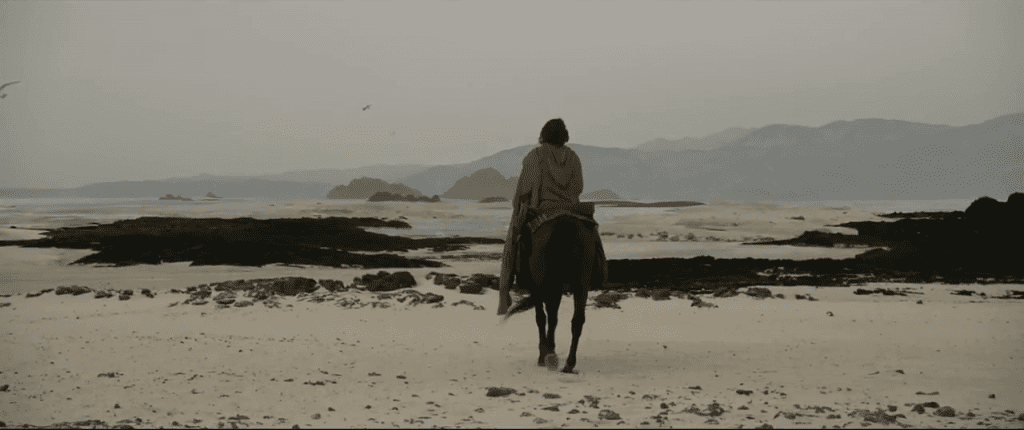 Moses and Zipporah exchange words on their wedding night: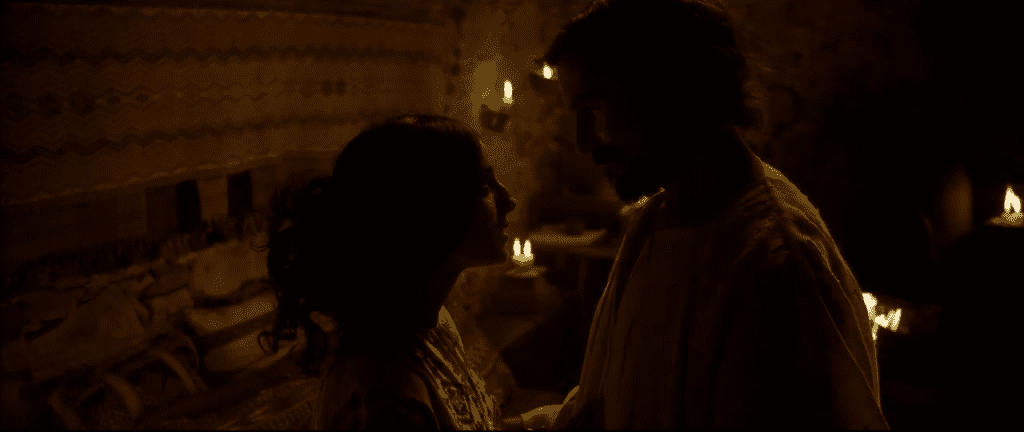 Joshua glares at something or someone: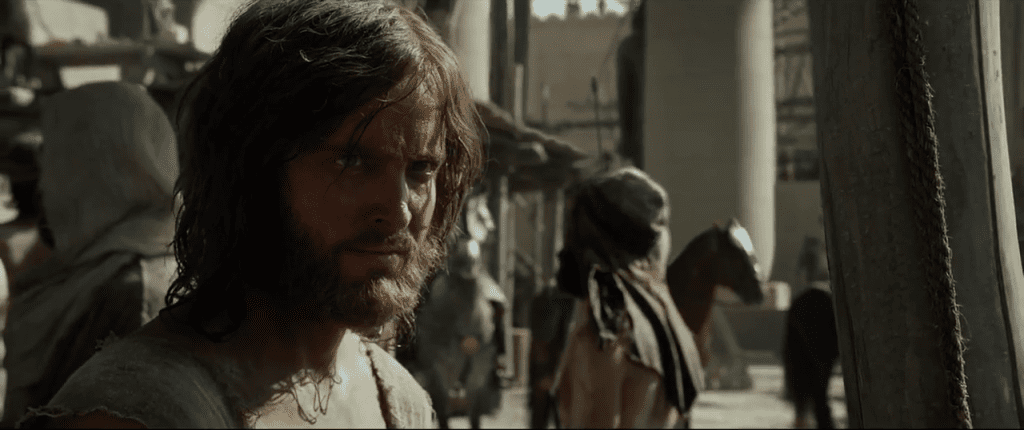 Aaron stands with Moses as they lead the Hebrew rebels: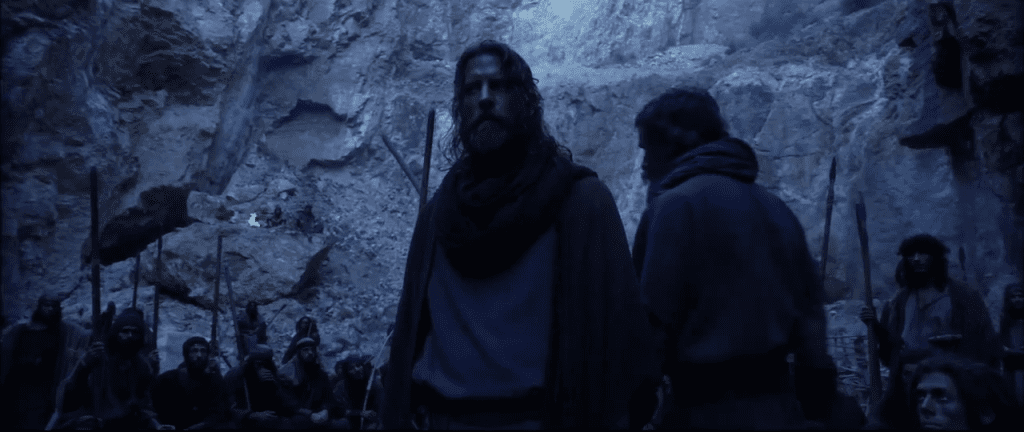 The Hebrews smear blood on their doorposts before the plague of the firstborn: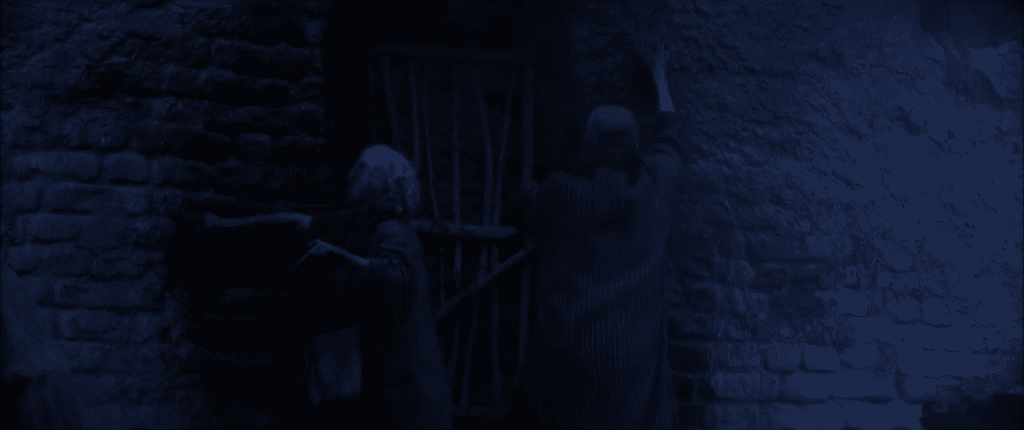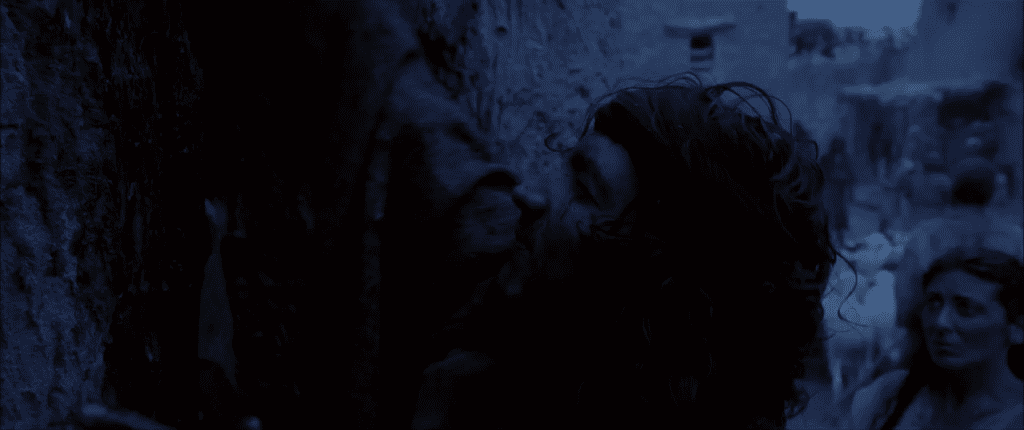 Moses leads the Hebrews to what looks like some fairly shallow water: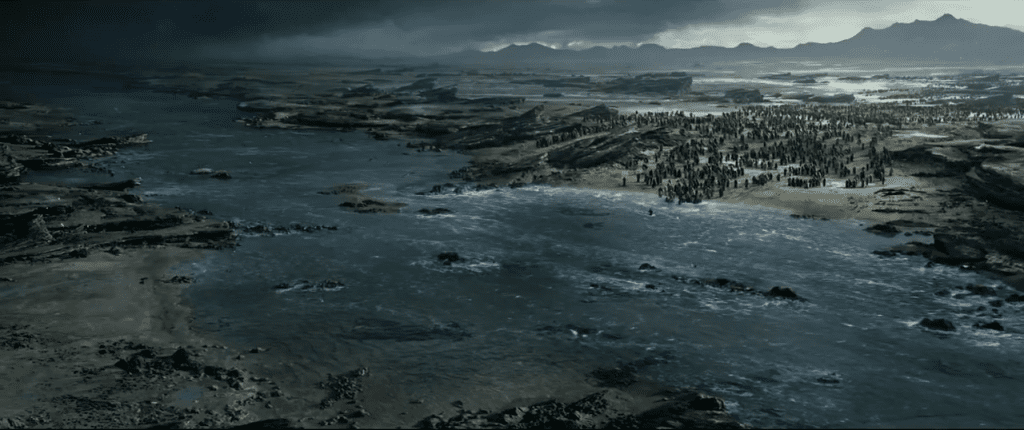 Finally, the featurette has some new shots that resemble shots we have seen before, or that give us the visual component that accompanies soundbites we have heard before.
Here, for example, is a new shot of Moses before the Battle of Kadesh: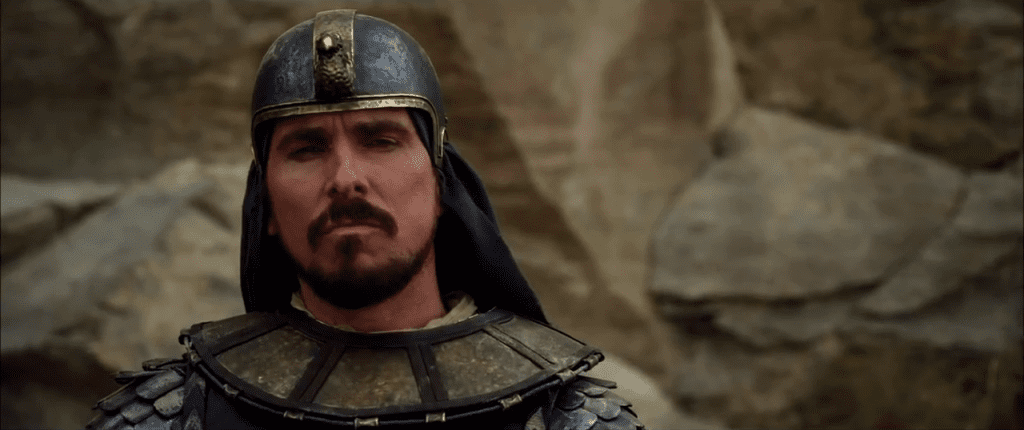 Nun tells Moses, "The year of your birth, there was a prophecy…"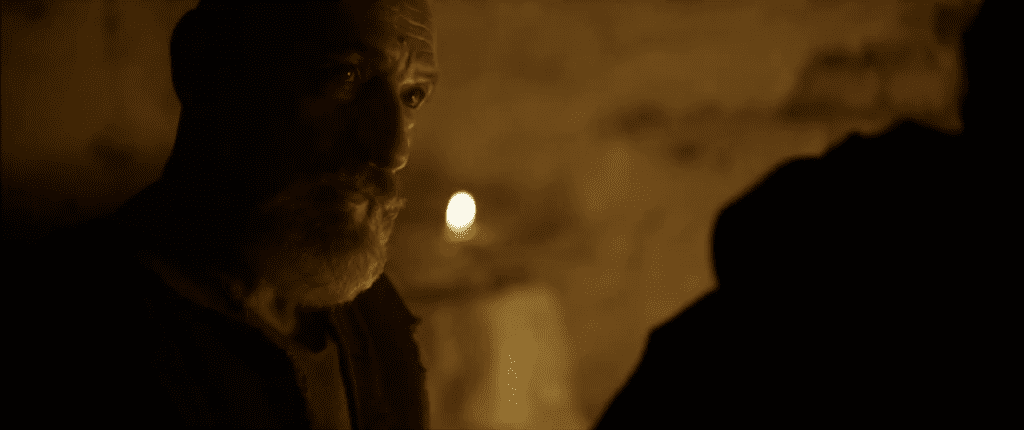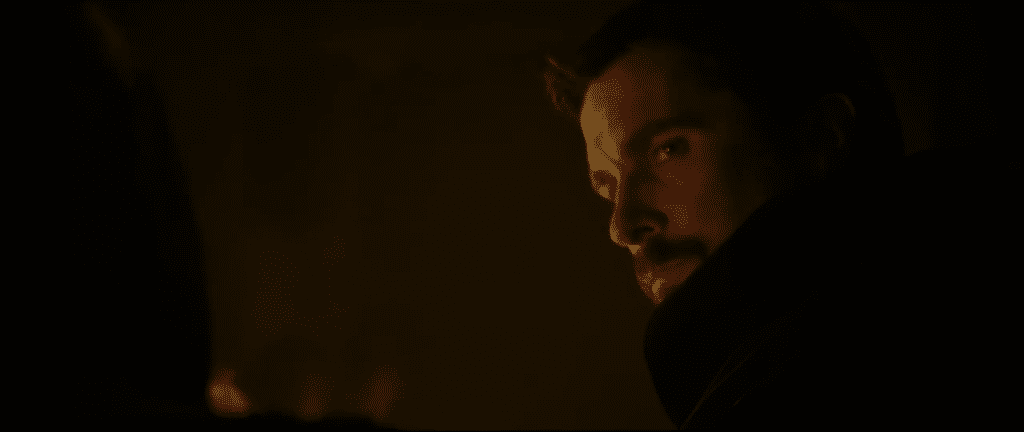 Ramses asks Moses, "Who are you talking to?"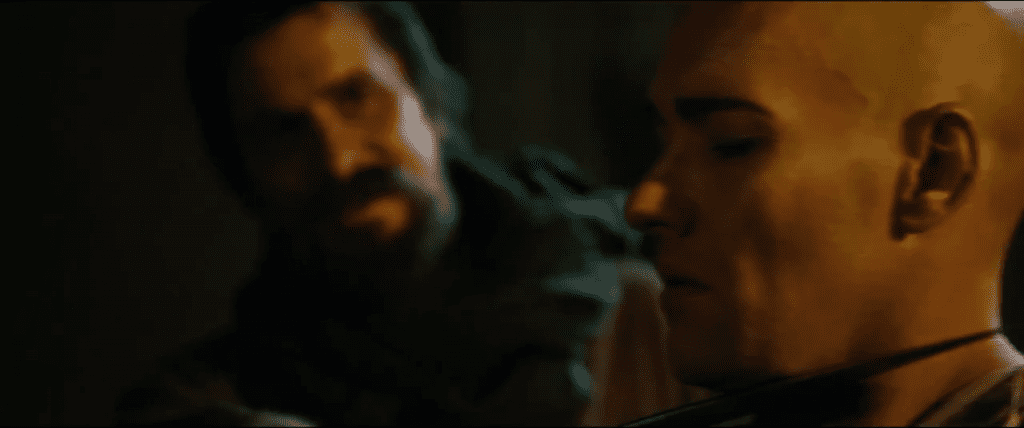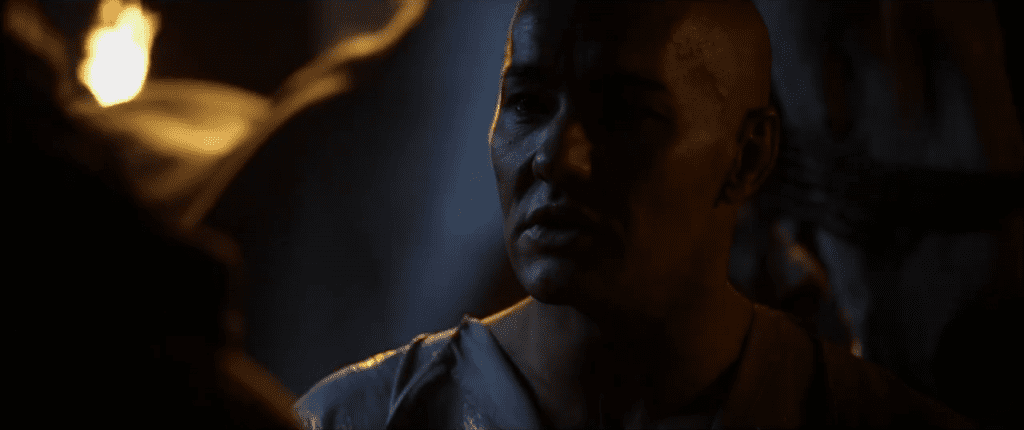 Ramses says, "I want Moses, and his family, dead."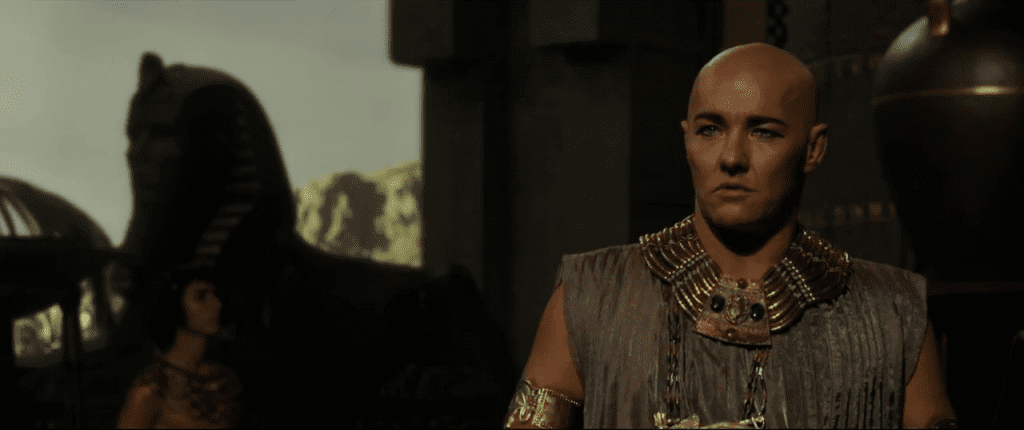 Moses tells the Hebrews, "You've honoured me with your trust…"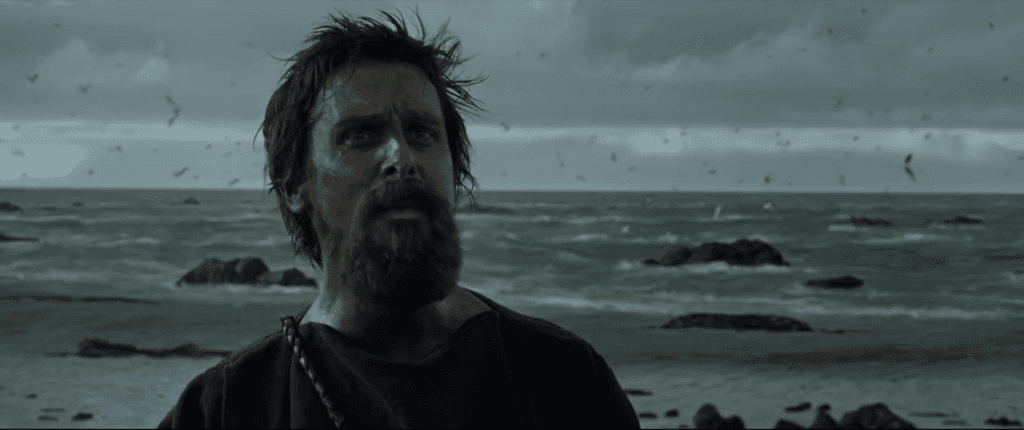 Update: I have updated this post to include an embeddable version of the clip of Moses and Zipporah, which was originally available only at Moviefone.
Check out earlier videos and my shot-by-shot trailer analyses here:
The first trailer (July 8, 2014)

The 'The World' featurette (September 3, 2014)
The 'Locations' featurette (September 10, 2014)
The 'Costume Design' featurette (September 17, 2014)
The 'Creating the Action' featurette (September 24, 2014)
The second trailer (October 1, 2014)
Micro-interviews with Christian Bale and Ridley Scott (October 17, 2014)

Interview with Christian Bale and Joel Edgerton (October 21, 2014)
Interview with Ridley Scott (October 28, 2014)
The 'Something Is Coming' and 'Two Brothers' TV spots (November 3, 2014)
The 3D featurette (November 8, 2014)
The 'Out of My Control', 'Follow Me' and 'Remember This' TV spots (November 10, 2014)
The third trailer (November 10, 2014)

The 'Strength' clip (November 11, 2014)
The 'Miriam' clip (November 18, 2014)
The 'Ridley's Epic World' featurette (November 19, 2014)