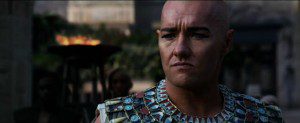 Another day, another featurette for Exodus: Gods and Kings — and this one, without quite saying so, draws perhaps the closest connection between this film and Gladiator of any video to date.
Note how it focuses on Ramses' relationship with his father Seti, who thinks Moses would make a better Pharaoh in his place than Ramses, his own flesh and blood. That's eerily reminiscent of how Marcus Aurelius wanted Maximus to succeed him as the Emperor of Rome rather than his own son Commodus, no?
The question now is whether Seti will die in his sleep or whether someone will, um, intervene, the way Commodus killed his own father to become Emperor.
In any case, here is the new featurette, via Coming Soon:
And now for the screencaps. First, some context-less close-ups of Ramses: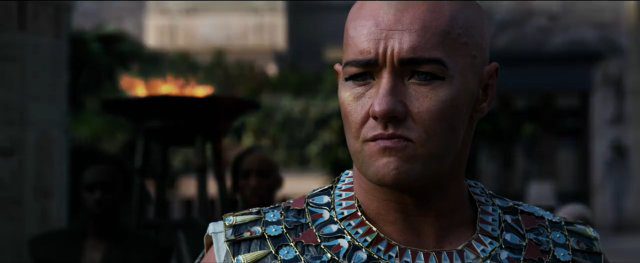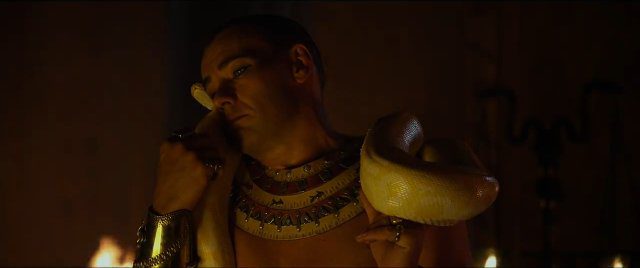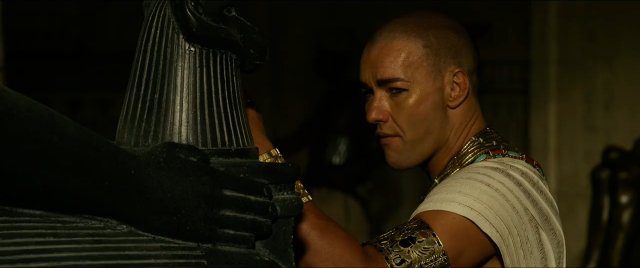 Seti gives Moses and Ramses their swords, and Moses looks at Ramses: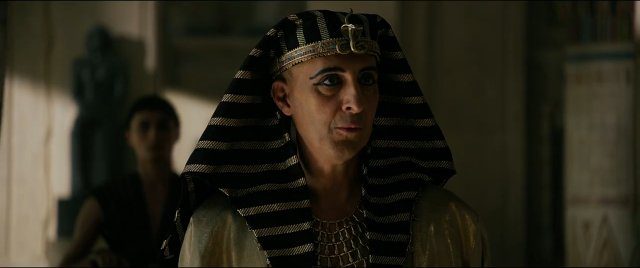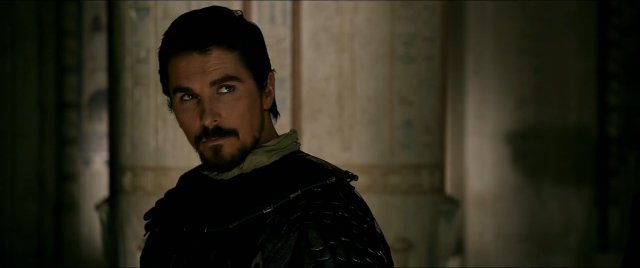 Seti waves as Moses and Ramses go to their chariots: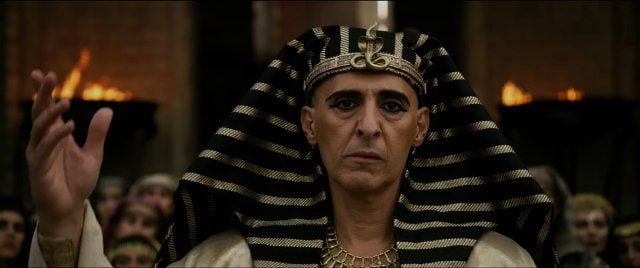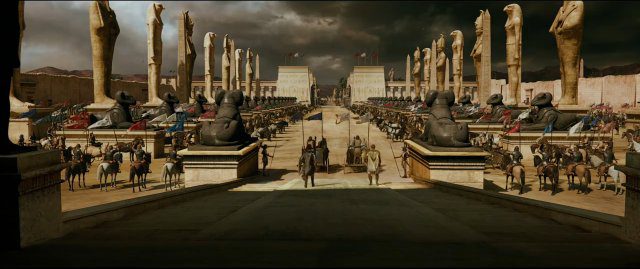 Ramses at the Battle of Kadesh: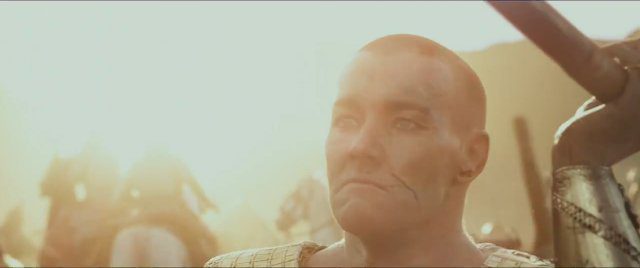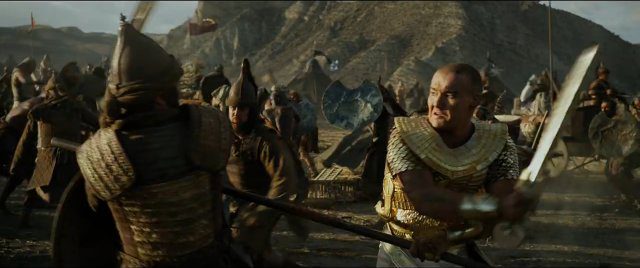 Another shot of the Memphis palace, possibly from after the battle: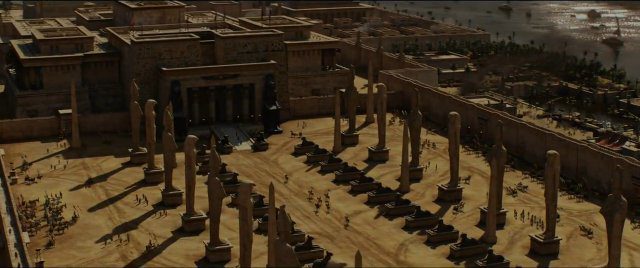 Seti sits on his throne, with Moses on his right (!) and Ramses on his left: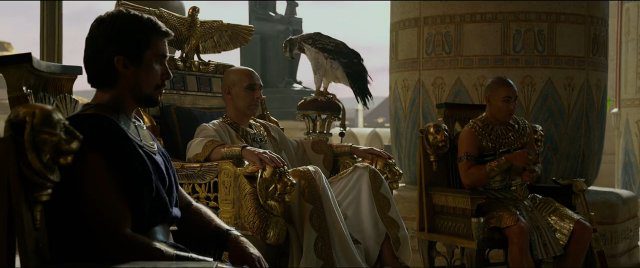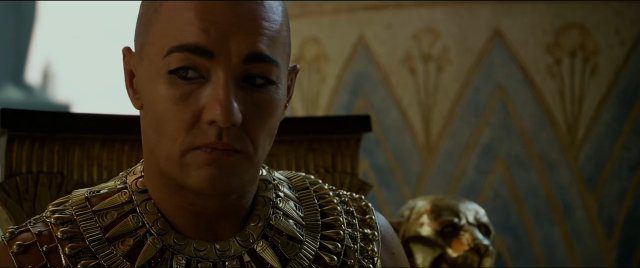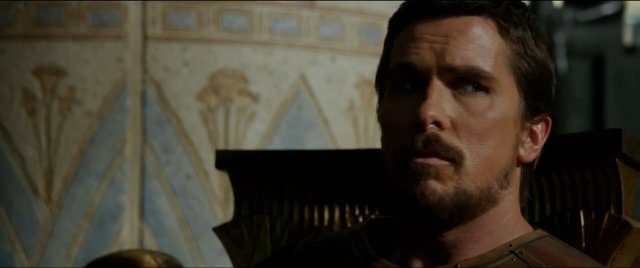 Seti (on his deathbed?) tells Moses, "I trust you more than him to lead."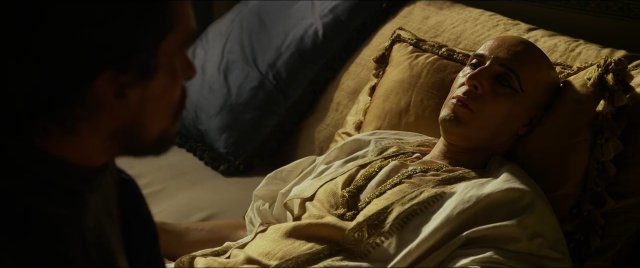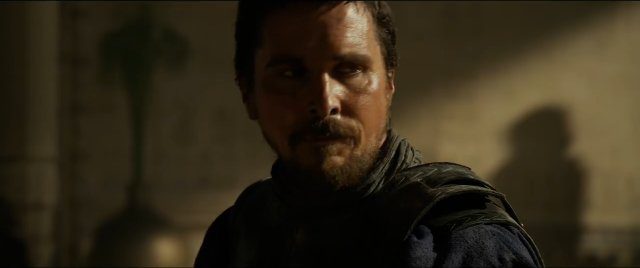 Ramses sits on the throne at his coronation: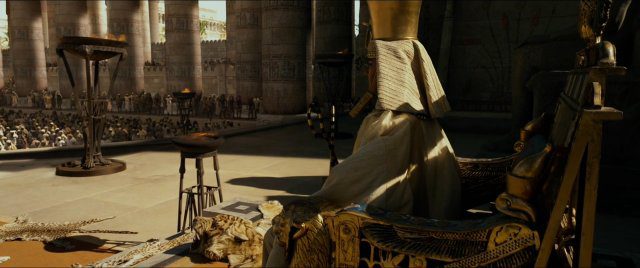 Moses rides a horse while inspecting the construction site at Pi-Ramses: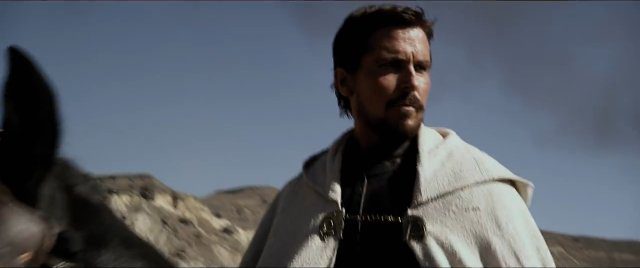 Insects swarm around a building during one of the plagues: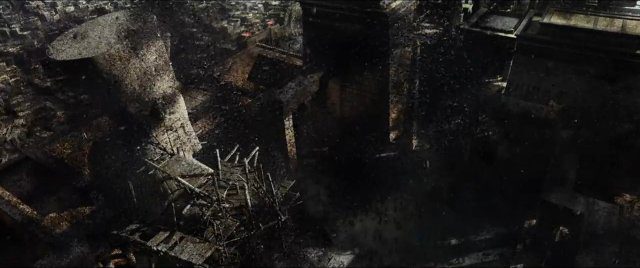 Ramses looks to the side, at the wall of water, as the tsunami approaches: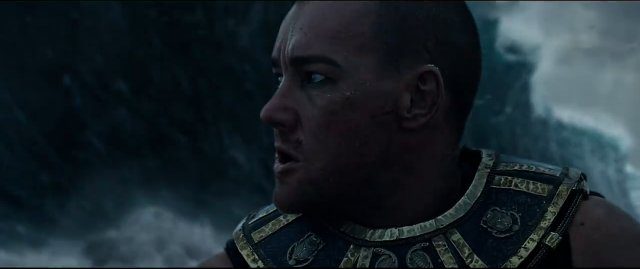 The film's Facebook page also posted a 14-second video today to announce the "global premiere" that will be taking place on December 3. It includes a few new shots from the scene where Seti gives Moses and Ramses their swords: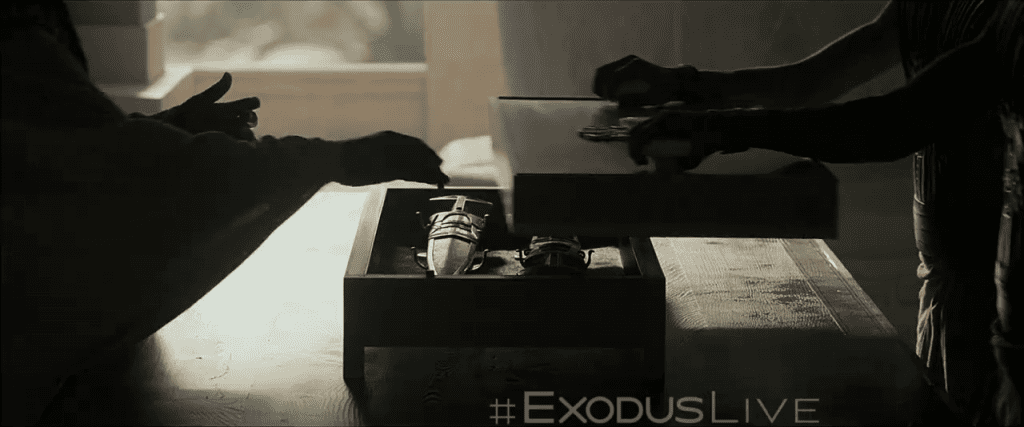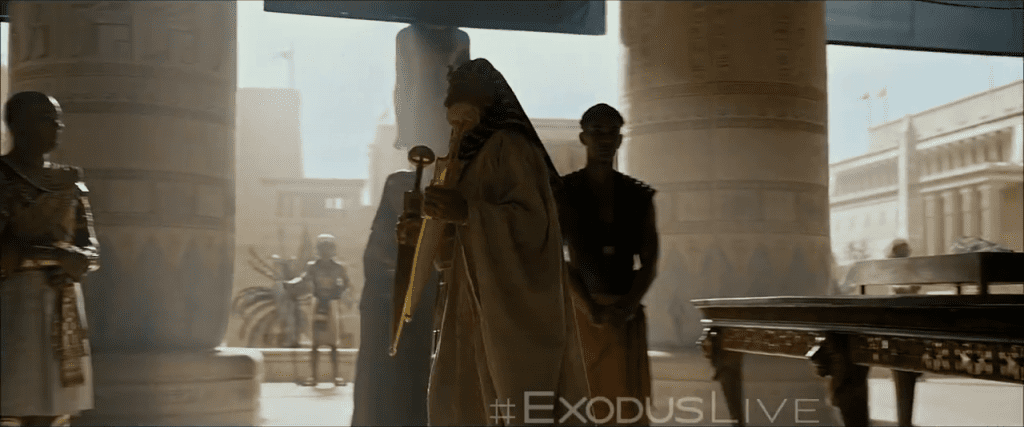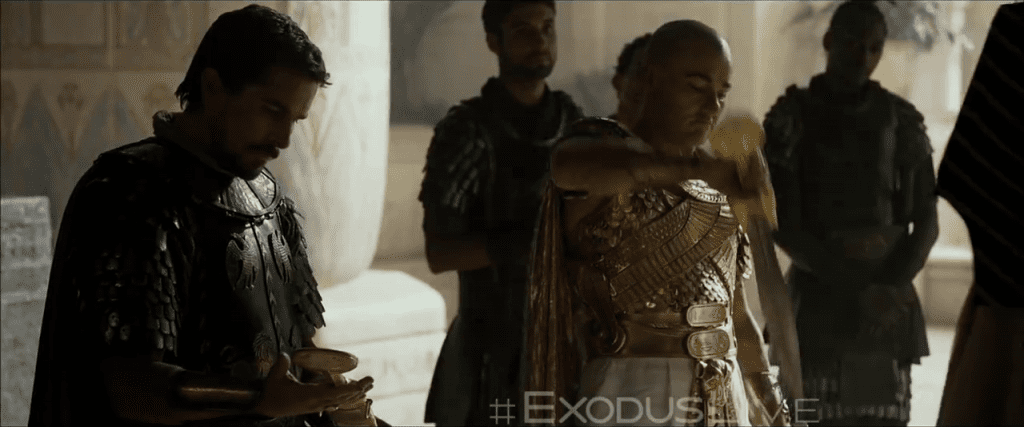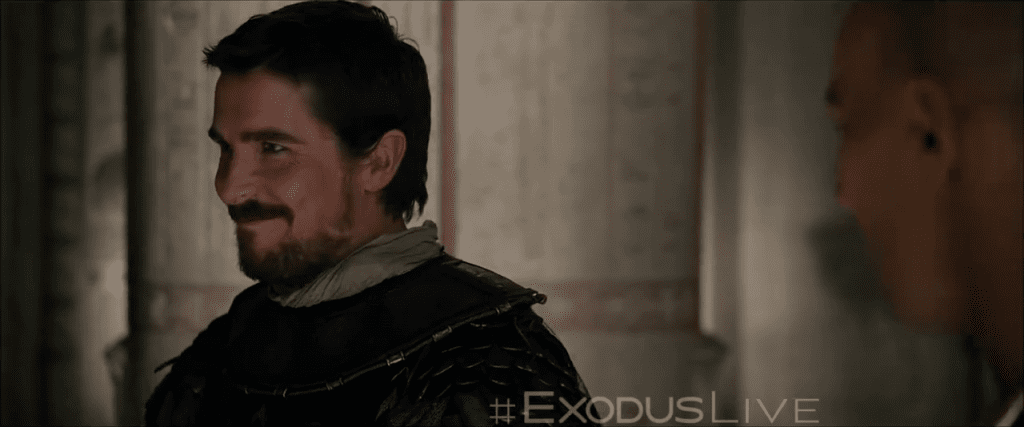 An Australian interview with Christian Bale and Joel Edgerton also went up on MSN yesterday, and it has some interesting quotes from the co-stars, but no new footage.
Check out earlier videos and my shot-by-shot trailer analyses here: