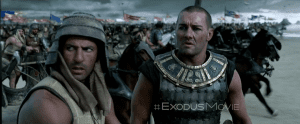 A new TV spot for Exodus: Gods and Kings came out today — and at 90 seconds, it's really almost a full-fledged movie trailer. It includes a few new action shots and visual effects as well as two new lines of dialogue, so, as always, check it out, along with some screencaps of the new footage, below the jump.
First, here is the new TV spot (or "commercial", as the studio calls it):
And now, the new shots, in roughly the order they will probably appear in the film.
First, a couple new shots from the opening Battle of Kadesh sequence: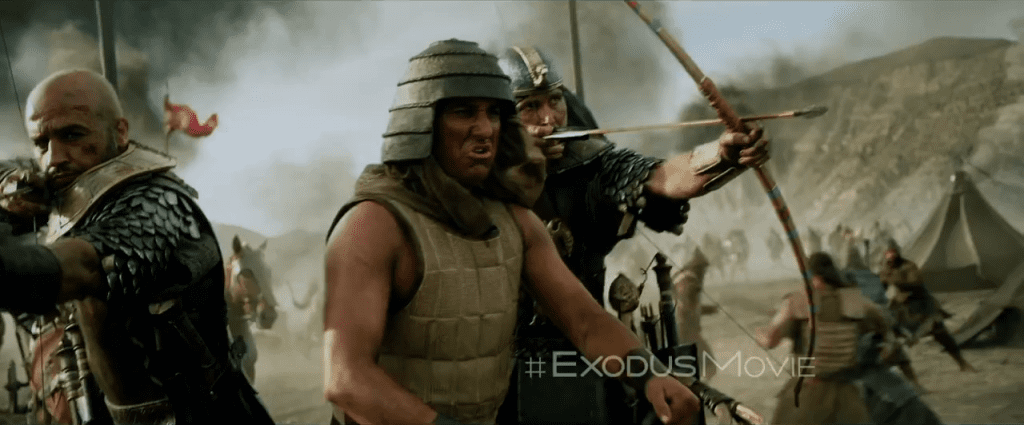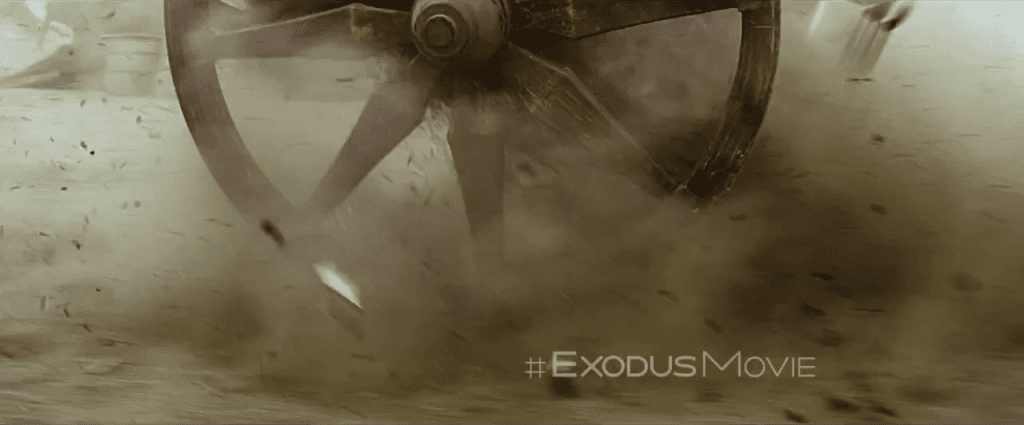 Ramses asks, "Moses, brother. Have you come to negotiate?"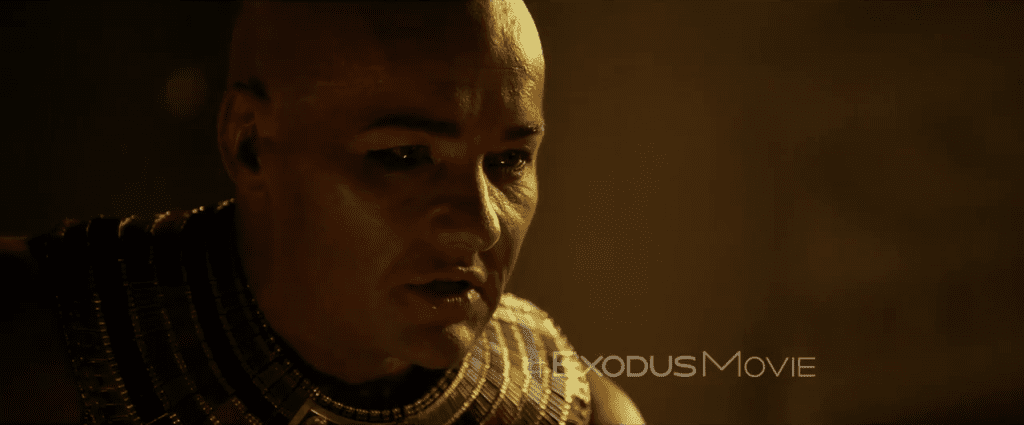 Hebrew rebels cause mayhem: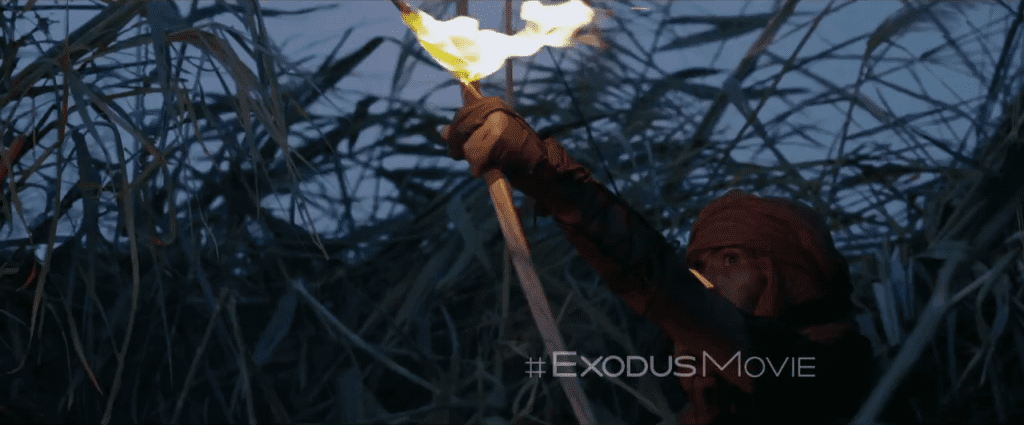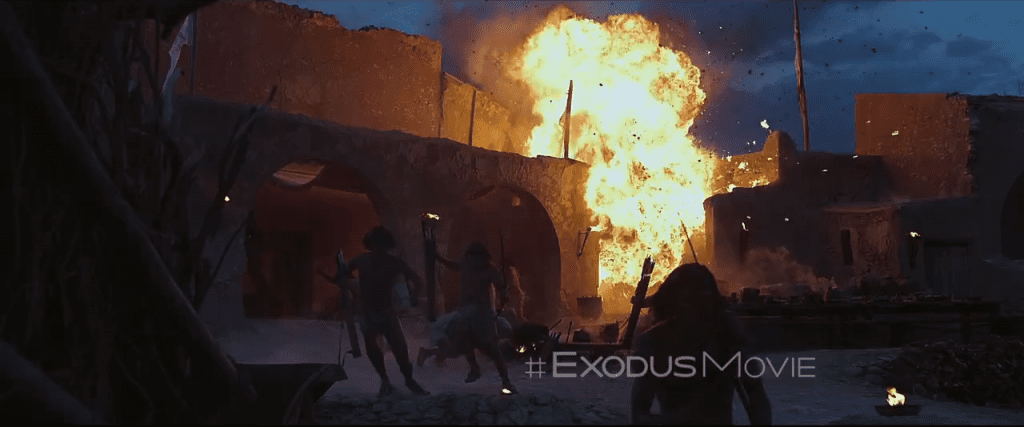 Moses touches the side of his wife Zipporah's head: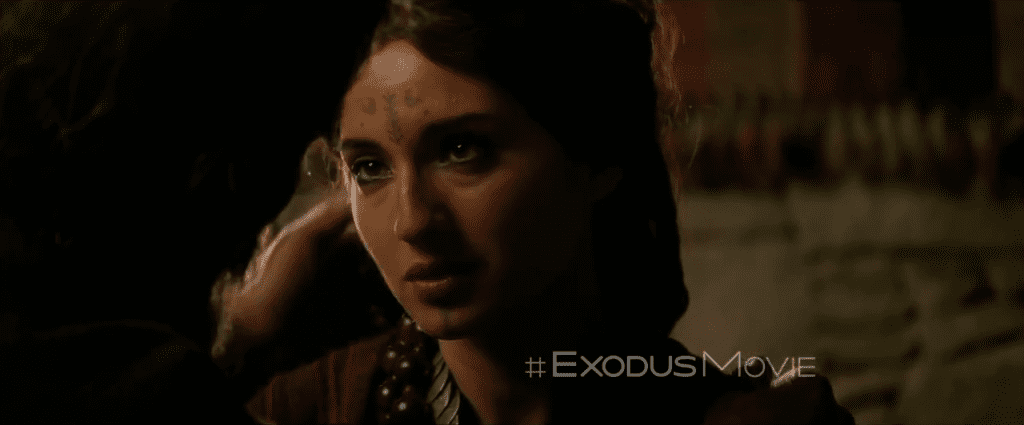 Egyptian chariots flip and fall down collapsing cliffs while in pursuit of the Hebrews: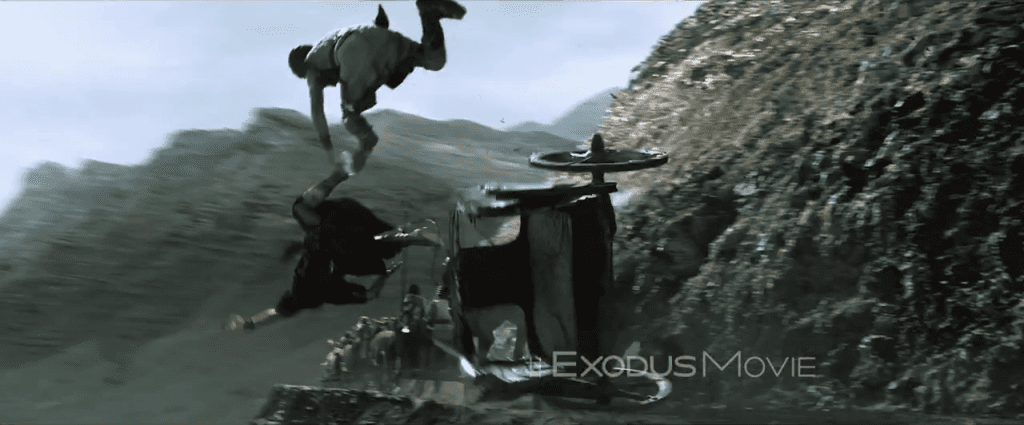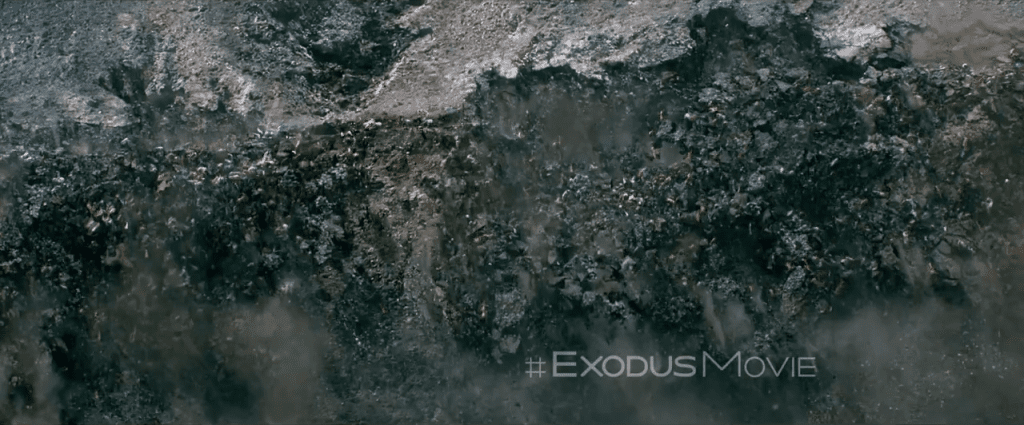 Lightning strikes a tornado: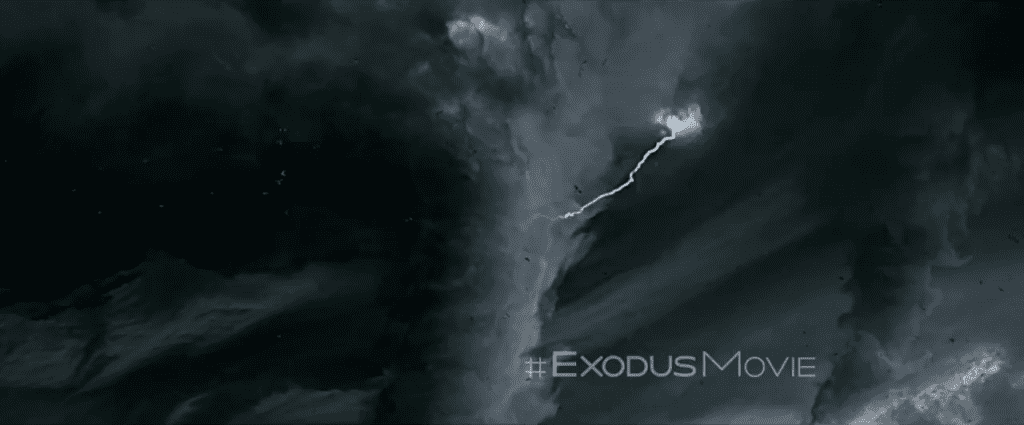 Ramses and his charioteer look to the left (at the incoming wall of water, perhaps?) while the horsemen and chariots move to the right: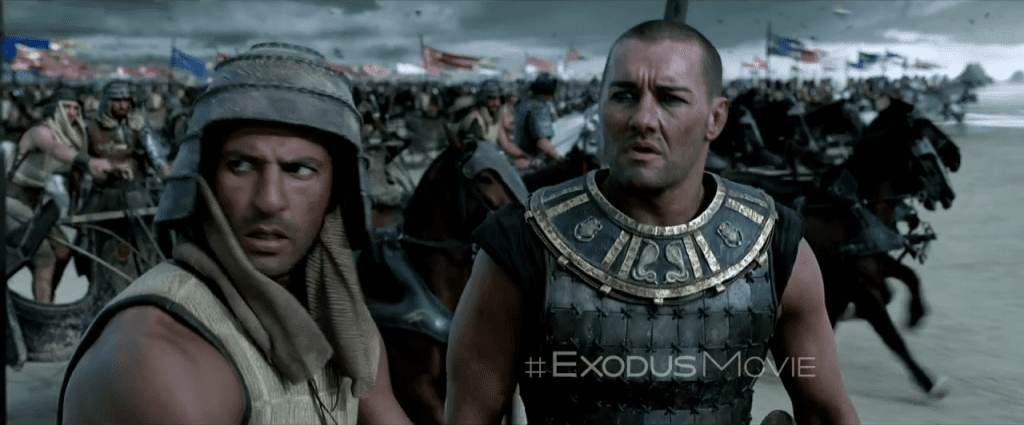 Four new shots (or new parts of existing shots) of the Red Sea tsunami rushing back in and growing bigger, and bigger, and bigger…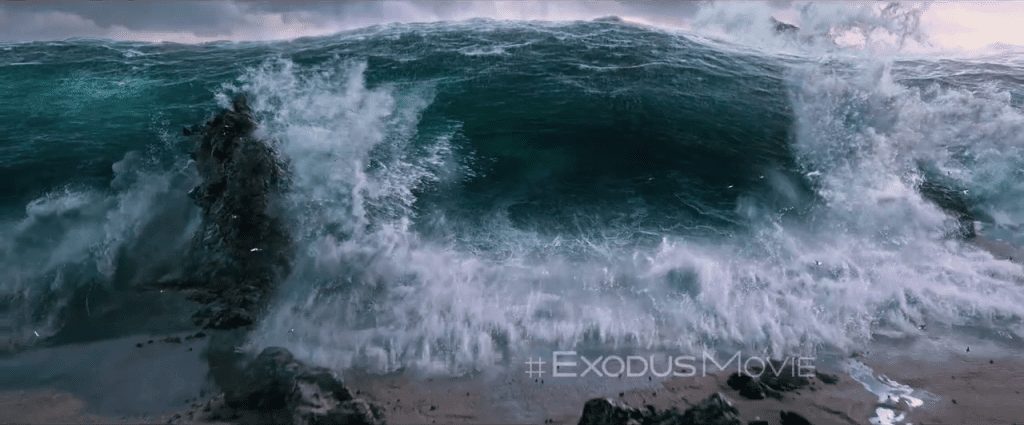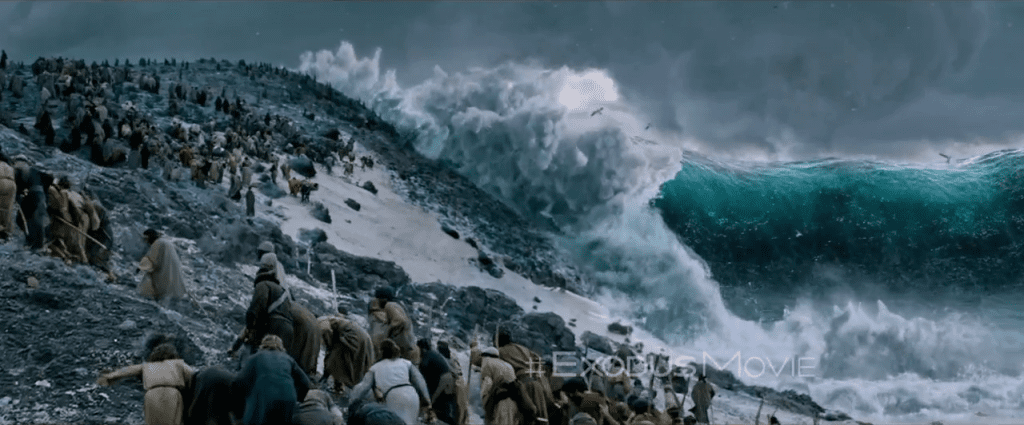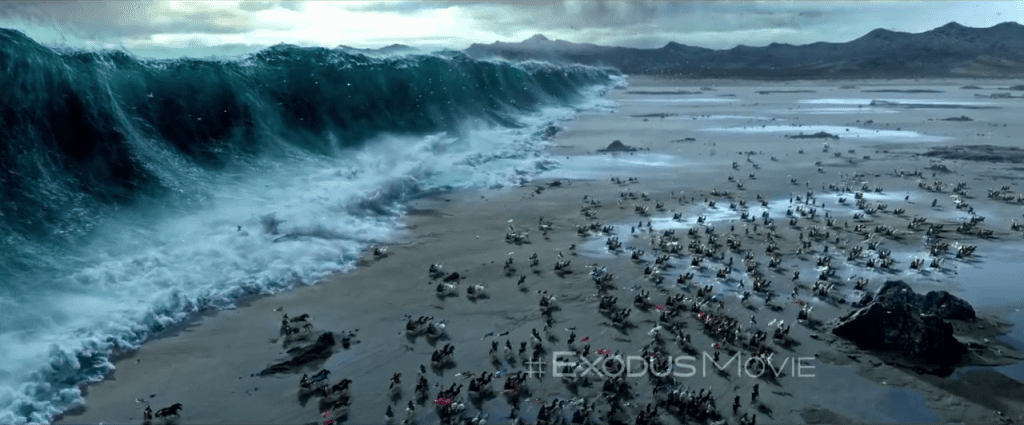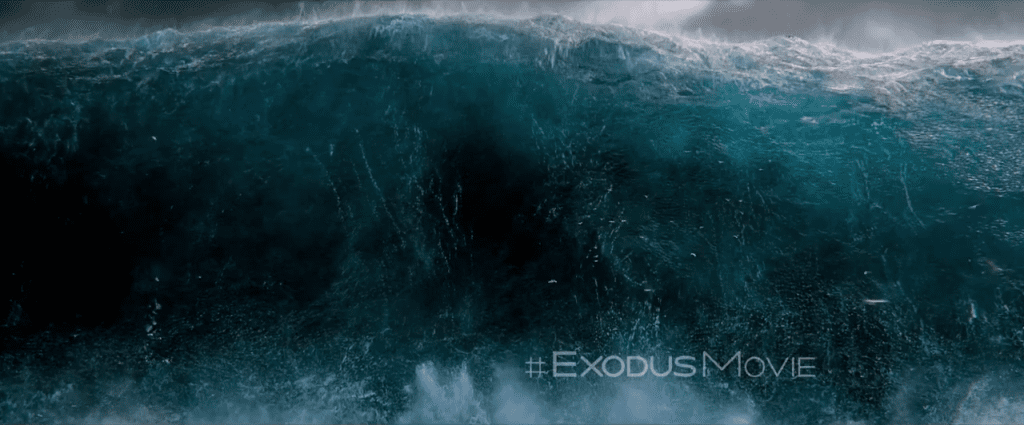 Moses also says to Ramses, in voice-over, "You sent assassins to kill me. Next time, do it yourself," but we don't see any actual footage that matches that dialogue.
Check out earlier videos and my shot-by-shot trailer analyses here: