Phase one of The Lumo Project is complete. Now it's time for phase two.
Phase one, in this case, meant the completion and distribution of The Gospel of John, which premiered on Netflix in 2014 and came out on DVD last year.
Now, the producers are getting ready to release their adaptation of Mark, which is the only gospel that has never been given the word-for-word treatment before.1
Two days ago, the Lumo Project sent out a tweet inviting British churches to host "exclusive" screenings of The Gospel of Mark between March 14 and April 4 (basically, during the two weeks before Easter and the week following it).
The Lumo Project's website also has a page devoted to the upcoming screenings which features a two-minute clip from the film and a PDF file with a booking form.
Interested parties can also send an e-mail to info@lumoproject.com.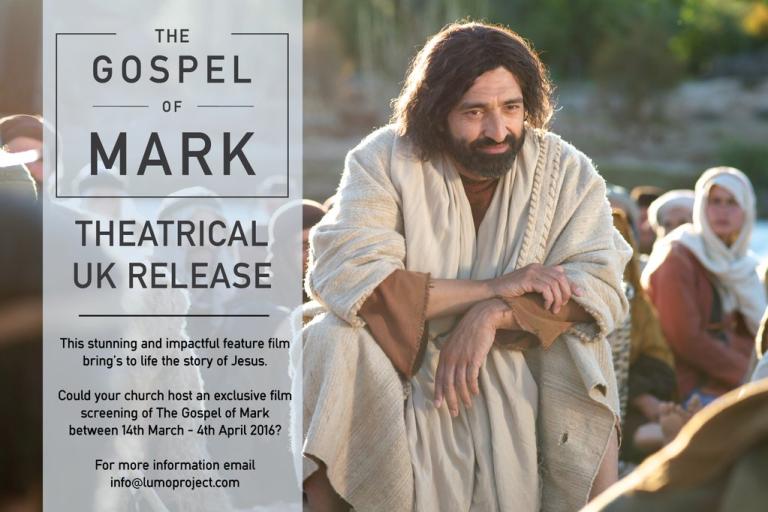 So the release schedule for this year's Bible and/or Jesus movies now looks like so:
If I omitted any films from that list, please let me know in the comments. Thanks!
–
1. The Genesis Project filmed Luke's gospel in the 1970s, and the Visual Bible filmed Matthew and Acts in the 1990s and John in 2003. The Visual Bible tried to film Mark as well, and they released a teaser to that effect in 2005 — but as of November 2009 they were still trying to "put it together" (a reference to how they were trying to find funding?), and it doesn't look like they ever made the film in the end.