The new version of Ben-Hur has always seemed like a bit of an odd beast. On the one hand, it is directed by Timur Bekmambetov, an action-movie stylist and horror-film producer best-known for Wanted and Abraham Lincoln Vampire Hunter. On the other hand, it counts "faith-based" power couple Mark Burnett and Roma Downey — creators of The Bible and A.D. The Bible Continues — among its producers.
Paramount has now released the first trailer for the film, and for now, it looks like the studio is emphasizing the film's Bekmambetovian side: it opens with a sea battle, it finishes with a chaotic chariot race, and in-between there is lots of action involving fists and blades. The new poster also carries the tagline "First to finish. Last to die." What glimpses we see of the story's biblical elements are very, very brief.
Here is the trailer:
And here is a shorter version that was released overseas:
The filmmakers haven't overlooked the "faith-based" angle altogether, though. Today Burnett and Downey unveiled a "faith resources website" at ShareBenHur.com:
Regarding the trailer, there are a few points worth noting.
First, remember how I wondered why we hadn't heard any official announcements regarding the character Quintus Arrius or who might be playing him? Well, he's there in the trailer, bossing the slaves around on the Roman warship…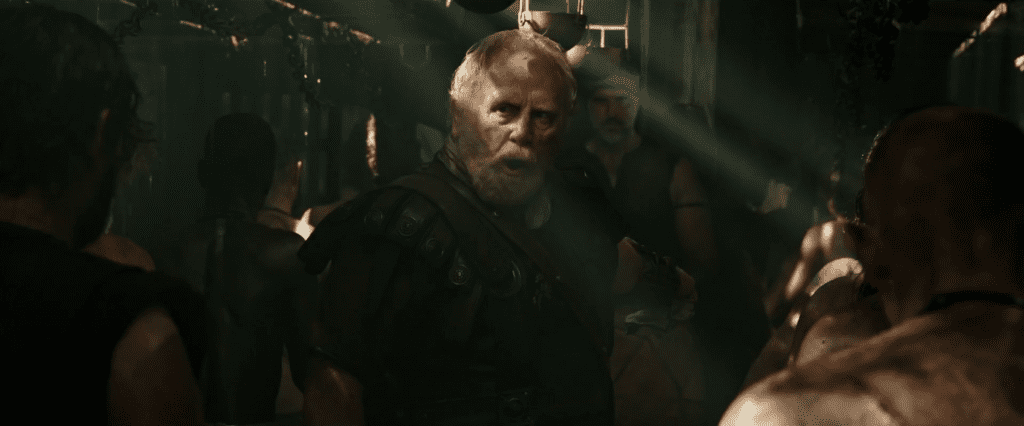 …but it appears he is not rescued by Judah Ben-Hur during the sea battle. Instead, it appears that Judah makes it to shore and is found by Ilderim all by himself.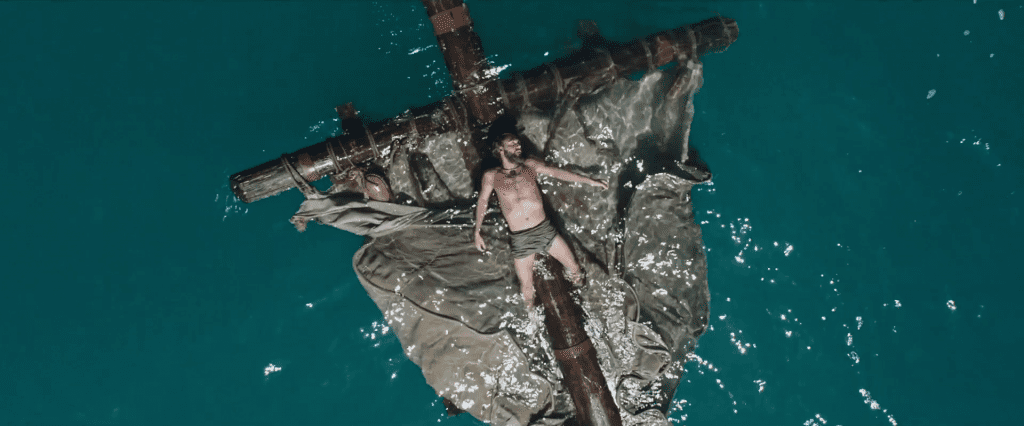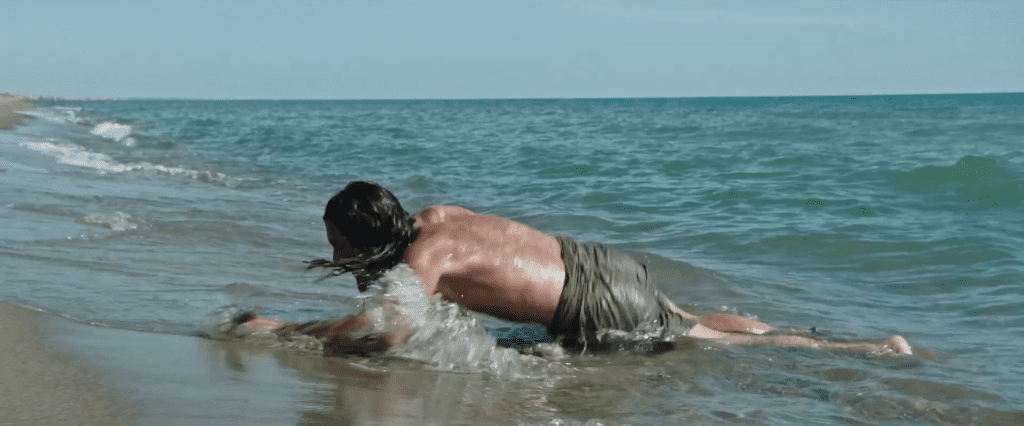 So it appears that the subplot in which Quintus liberates Judah and adopts him, thus making him a Roman nobleman, has been written out of the movie.
Interestingly, there is at least one set of images in this trailer that plays with our knowledge of the 1959 version of Ben-Hur. In that movie, Judah's ex-friend Messala is mortally wounded when he is dragged behind his chariot and trampled by another racer's horses. But in this trailer, it is Judah who is dragged behind his chariot.
Here is Messala in the 1959 film:

And here is Judah Ben-Hur in the 2016 film: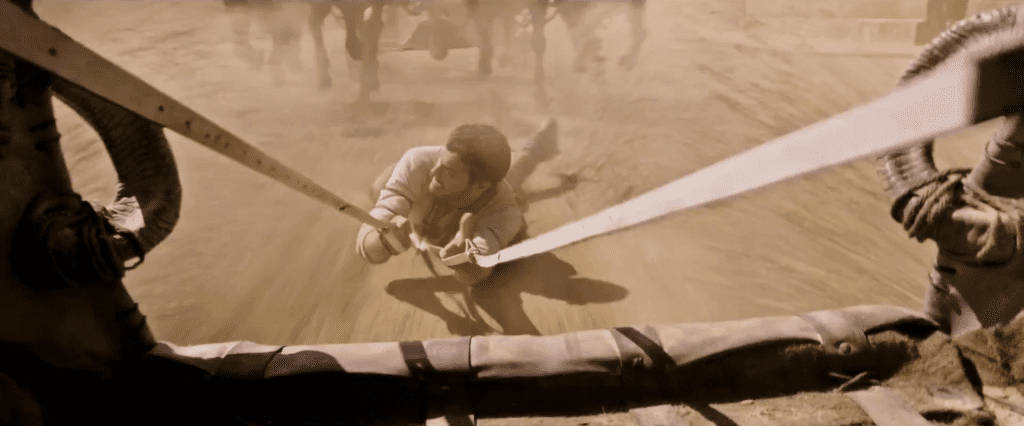 Note, also, that Judah seems to become separated from his chariot altogether — and he narrowly avoids being crushed under a chariot that flips over him…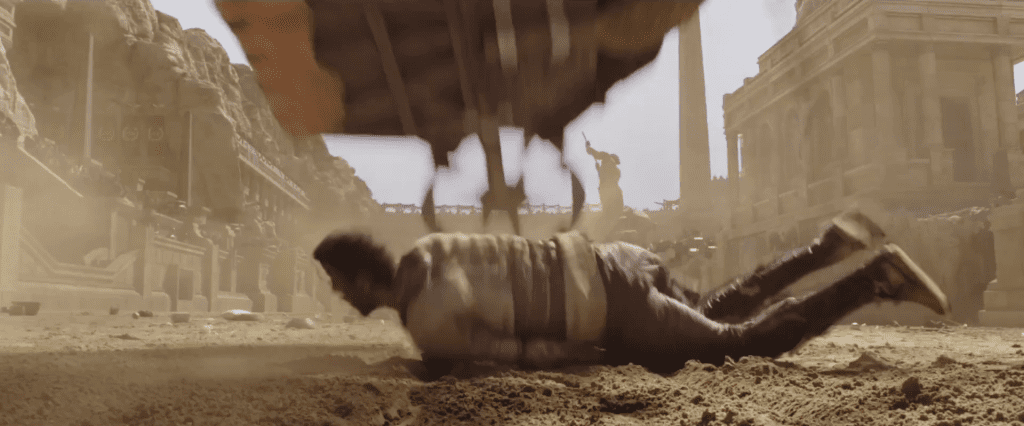 …much like a chariot narrowly missed Ramses in Exodus: Gods and Kings: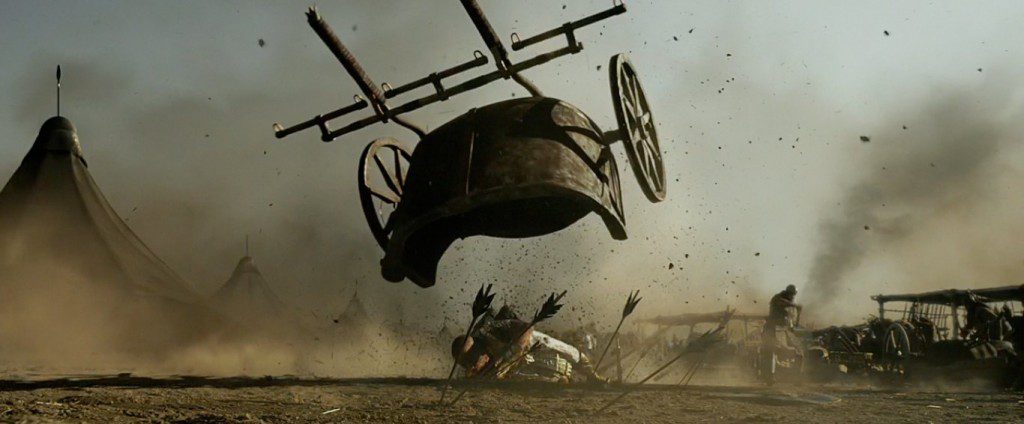 The trailer also has two very brief glimpses of Jesus on the cross — and it's worth noting that this is the first big-screen Ben-Hur adaptation to actually show the face of Jesus (the 2010 miniseries showed his face, too):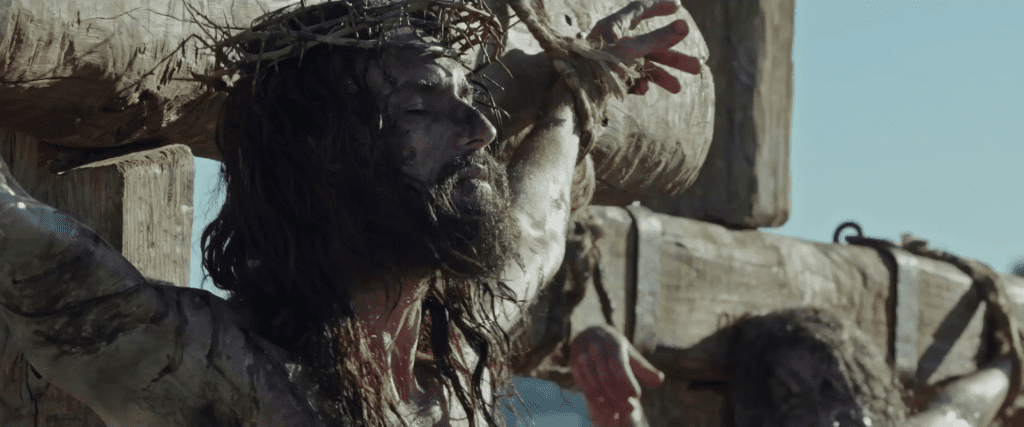 Finally, we have a brief glimpse of a bed scene — which is another element that was not in the 1959 film but was in the 2010 miniseries. (I don't think the 1925 film had a bed scene, but it did have topless girls tossing flowers in the street.)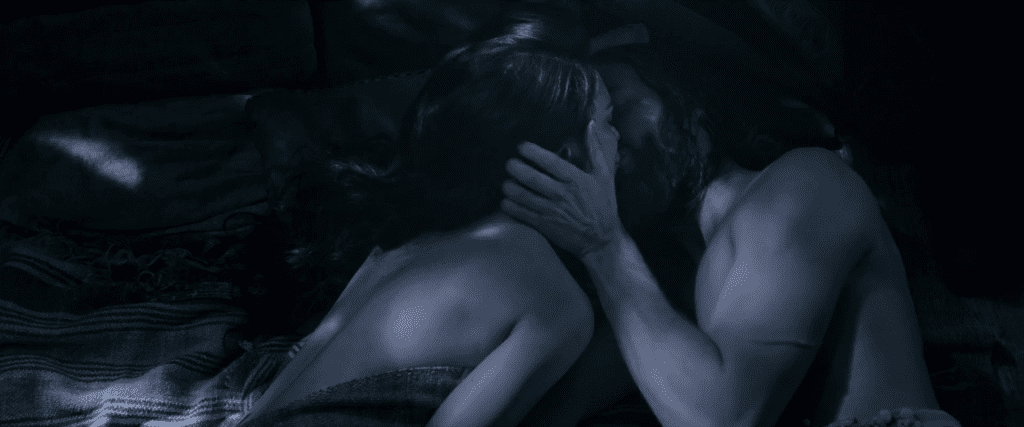 We also have a poster for the film — and note how it says the film will be released in 3D. That makes this, I think, the first major Jesus movie ever released in 3D, the second Bible movie released in 3D in North America (following Exodus: Gods and Kings), and the third Bible movie released in 3D globally (following Noah).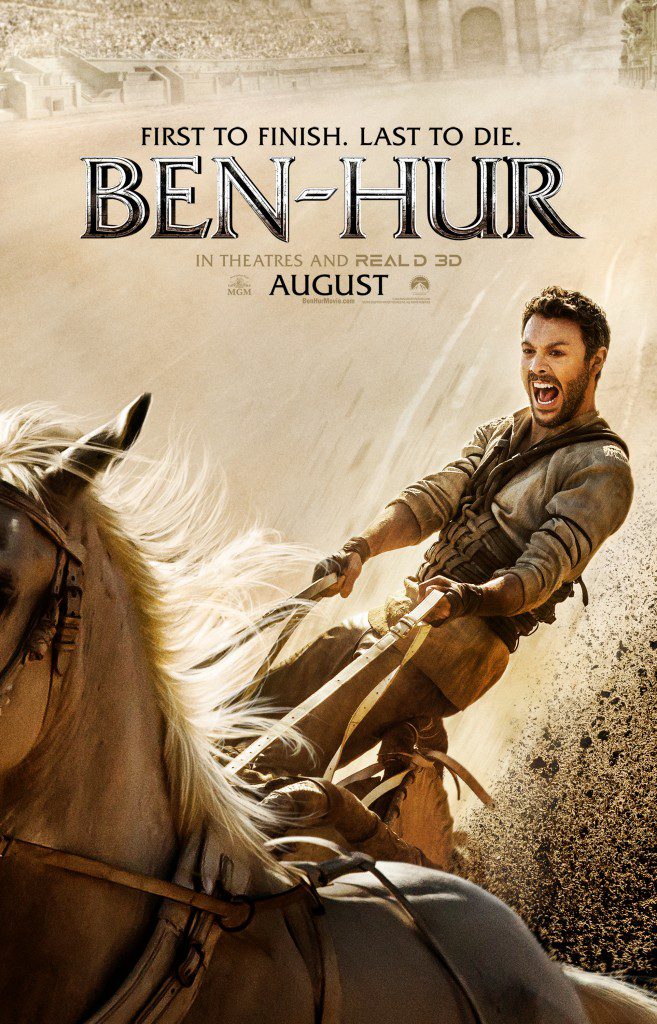 If you want to see how Ben-Hur has been adapted before, here is the 1907 film:
Here is a trailer for the 1925 film:
Here is a trailer for the 1959 film:
And here is a trailer for the 2010 miniseries:
P.S.: Regarding the header on this post: Yes, I know there was violence in the earlier versions of Ben-Hur. One of the reasons I loved watching the 1959 film, when I was a kid, was because of the bloody sea battle. But the trailer suggests there will be even more beatings and slashings in this film than there was in the earlier films; e.g., I don't recall Charlton Heston ever privately beating up Stephen Boyd.
March 20 update: The trailer (or parts of it) originally debuted on Entertainment Tonight, with an assist from co-star Jack Huston. Here is that segment: