Now that Timur Bekmambetov's Ben-Hur has come and gone from theatres, it's time for the film to come out on home video. And so, today, it was announced that Ben-Hur will come to iTunes and other digital streaming services on November 29, while the DVD and Blu-Ray release will follow two weeks later on December 13.
Neither Amazon nor iTunes have listed any bonus features yet, but the online retailer Christian Cinema has a list — and it indicates that the discs sold through Christian stores will have bonus features that the regular DVDs and Blu-Rays won't have.
Here, according to Christian Cinema, are the regular bonus features:
Ben Hur: The Legacy
The Epic Cast
A Tale For Our Times
The Chariot Race
Deleted and Extended Scenes
And here are the "CBA Exclusives" (CBA = Christian Booksellers Association):
A Story of Christ
Executive Producers Mark Burnett and Roma Downey Discuss Ben-Hur with Pastor Rick Warren
Ben-Hur Conversation with Bishop Kenneth C. Ulmer
I will update this post if I find any more information about the Blu-Ray release.
October 25 update:
Paramount has released the
cover art
for the upcoming discs.
The DVD will have the feature film: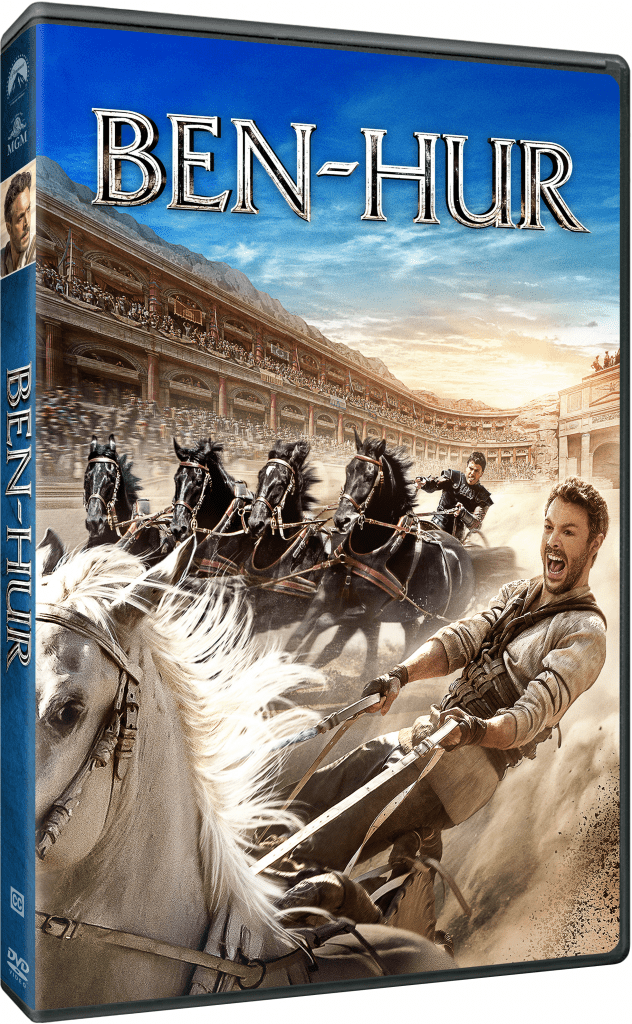 The Blu-Ray combo pack will have the feature film and over an hour of bonus content on the Blu-Ray disc, plus the feature film on the DVD: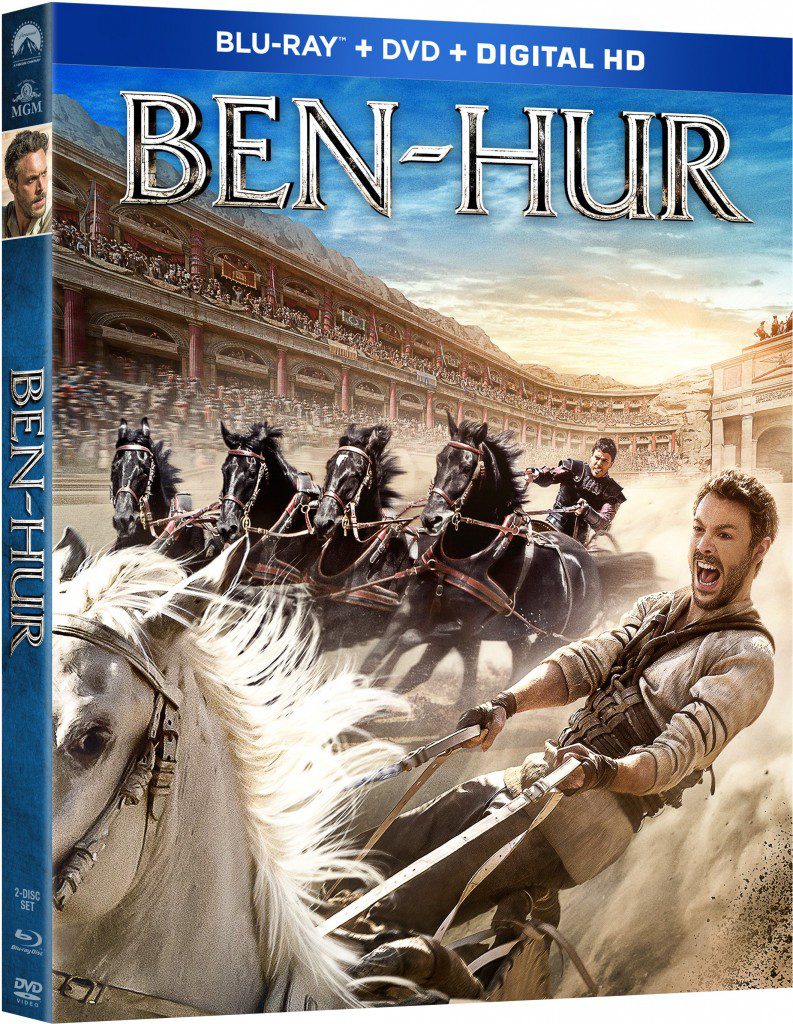 And the "Exclusive" Blu-Ray combo pack will have the same two discs as the regular Blu-Ray combo pack, plus a second DVD with extra bonus content: