"There is something seriously wrong with those animals."
So says Joseph (voiced by Zachary Levi) in the first trailer for The Star, an animated movie coming to theatres November 10 that tells the story of Christmas from the point of view of some animals, including a stubborn donkey, a booty-shaking dove, and three exhausted camels (one of whom, yes, calls the Wise Men "wise guys").
You can watch the trailer below:
The studio, Sony Animation, has also released three new images from the film.
Here is Bo the donkey (voiced by Steven Yeun) with Dave the dove (Keegan-Michael Key):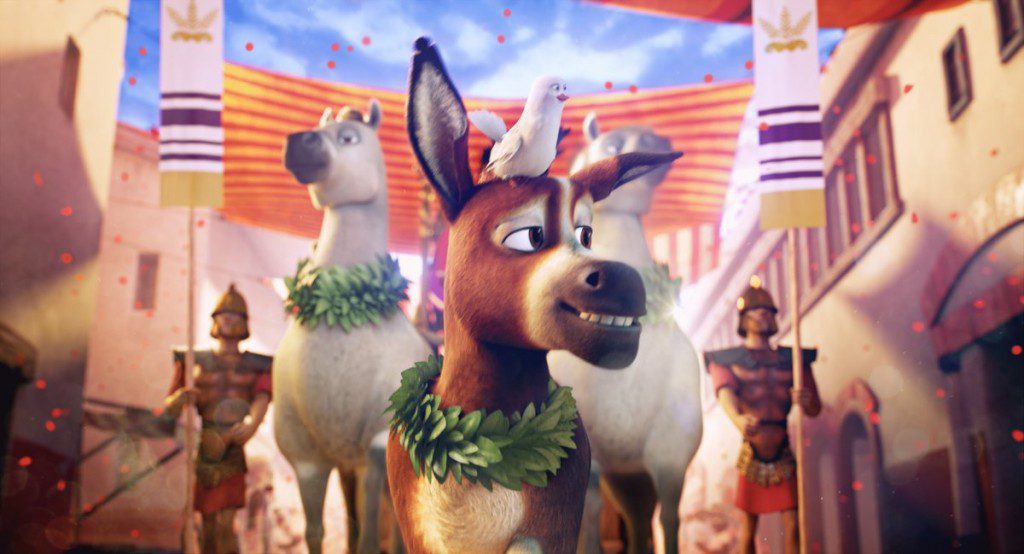 Here are Bo, Dave, and Ruth the lamb (Aidy Bryant) trying to get the attention of Mary (Gina Rodriguez) and Joseph:
And here are Deborah the camel (Oprah Winfrey) and Mouse the, uh, mouse (Kristin Chenoweth):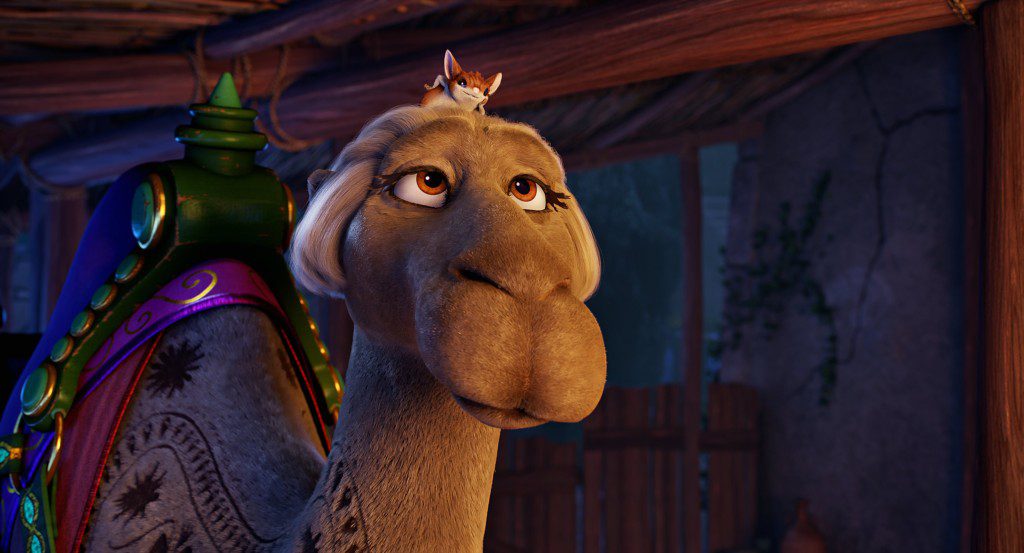 Notably, this movie will have a theme song performed and co-written by Mariah Carey, who collaborated with the late Whitney Houston nearly 20 years ago on 'When You Believe', the theme song for The Prince of Egypt, which is the only other animated biblical feature that has been produced by a major American studio (though Disney has made a handful of Bible-themed short films like 1978's The Small One, which was also about a donkey and was also tied in to the Christmas story).
Very excited to share a tease for the new movie #TheStarMovie which will be out in theaters in time for Christmas! #NewSong #TheStar pic.twitter.com/uRhGKugC8k

— Mariah Carey (@MariahCarey) July 26, 2017
Finally, USA Today ran an article with the trailer that includes soundbites from voice actors Steven Yeun, Gina Rodriguez and Patricia Heaton (Edith the cow).
Update: Cartoon Brew notes that The Star was animated in Canada by Cinesite, and that it may have had a budget as low as $18 million. That makes the film a fairly low-risk venture for Sony, similar to last year's R-rated Sausage Party, which was reportedly made for $19 million through another Canadian company (Nitrogen Studios) that was itself acquired by Cinesite just a few months ago.
Also, last month Faithwire spoke to The Star director Tim Reckart and producer DeVon Franklin, who has overseen a number of "faith-based" films for Sony.