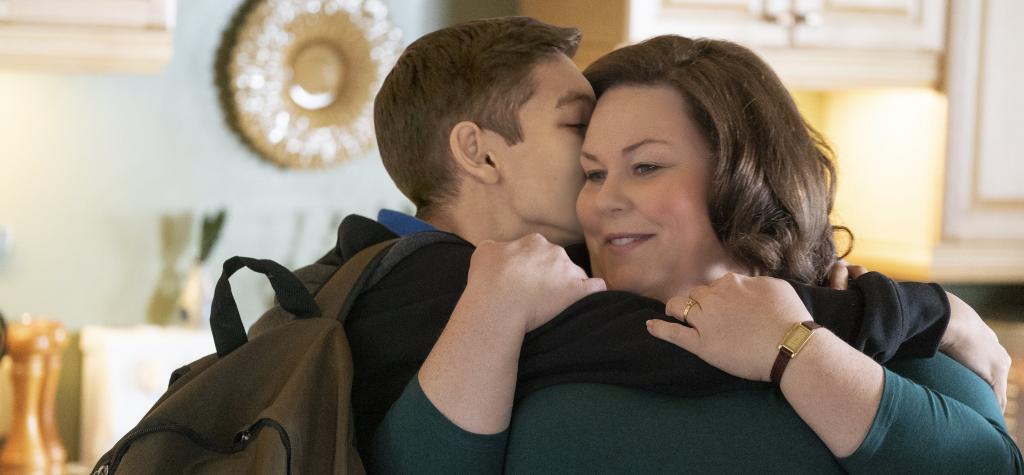 Disney finalized its acquisition of 20th Century Fox this week, and it is estimated that as many as 5,000 people could be laid off as Disney merges the two companies. Deadline reports that one of the more surprising casualties is Fox 2000, the division responsible for critical and box-office hits like Fight Club, Life of Pi and The Devil Wears Prada.
I happened to interview two Fox 2000 executives last year on the Winnipeg set of the "faith-based" movie Breakthrough, which is coming to theatres next month, on April 17 — so I figured I might as well run a few quotes from those interviews now.
The executives who came to the set were Fox 2000 president Elizabeth Gabler and vice president of production Marisa Paiva. Among other things, I thanked them for making Hidden Figures, a film that tackled a number of important social and historical issues in a PG-rated (not PG-13!) package that was eminently suitable for family audiences.
I asked what made Fox 2000 different from 20th Century Fox and Fox Searchlight, and Paiva explained: "The main division is responsible for a certain amount of films to fill the release calendar, whereas at Fox 2000 we just make the movies we love, and that we feel are special. We are kind of known — if there was a line to draw — as the literary-book adaptation division, so obviously between Fault in Our Stars and Life of Pi and Marley & Me and The Devil Wears Prada, those are all major book properties. So Searchlight has a cap on their budgets, that they can only do a certain level, so sometimes when a movie feels a little bit bigger, beyond their means, but is still a very special story that needs to be told and needs some TLC, we take a look at those. But the lines do get blurred between the divisions. "
Gabler and Paiva both talked about how Breakthrough — which is based on the true story of a teenaged boy who fell into a frozen lake, was clinically dead, and then came back, improbably, to perfect health as his adoptive mother and their community prayed for him — went from script to production very, very quickly.
The project was initiated by DeVon Franklin, a former Sony executive who has made "faith-based" films like Miracles from Heaven and The Star as an independent producer. He brought Breakthrough to Fox in late 2017, and cameras were rolling by March 2018.
"I actually tried to get DeVon years ago to come and work with us at Fox 2000," said Gabler, "so I kept track of his career and all his accomplishments, and his energy and spirit. So when he asked us to read the script, I read it right away, and said, 'Let's do it, let's do this one together.' "
As it happens, production began right around the time I Can Only Imagine came out and became one of the top-grossing "faith-based" films of all time — and that film was still going strong when I visited the Breakthrough set in April 2018. Did the Fox 2000 executives think the success of that film boded well for their own film?
"It was a nice confirmation of what we were already doing," said Paiva, "but again, this goes back to us in December, me sending script notes on Christmas Eve and New Year's Eve to the writer, so we were already full steam ahead. . . . But yes, everyone is now looking at us with great admiration [for greenlighting Breakthrough] after the success of that film, which is wonderful, and wasn't on my radar necessarily as a moviegoer."
One challenge facing "faith-based" films is that they don't necessarily travel very far outside of the United States. If Box Office Mojo is to be believed,
I Can Only Imagine
made almost nothing overseas, despite grossing $85.3 million in North America, and
Heaven Is for Real
— which, with $91.5 million, is the highest-grossing "faith-based" film in North America after
The Passion of the Christ
— grossed a paltry $9.9 million overseas.
Gabler had hope that Breakthrough could do better, though — partly because the real-life boy at the centre of the story is Guatemalan, which gives it international appeal, and partly because this movie had the promotional muscle of a major studio behind it.
"A lot of [faith-based films] have been made more independently, as opposed to major studios like Fox, that have a global distribution and international, domestic working together fully," she said. "I think some of the stories have been more rooted in smaller-town American culture, but are maybe not being sold in a bigger, more universal way around the world. This story could happen anywhere."
Of course, that interview happened almost a year ago, before anyone knew how drastic the changes at Fox would be once Disney acquired the company (as recently as last October, it was reported that Fox 2000 would continue to exist), and it remains to be seen how the studio merger will affect Breakthrough — and other "faith-based" films.
Wikipedia, for its part, says Breakthrough will be the first Fox film distributed by Disney, but yesterday — a few hours before the shuttering of Fox 2000 was announced — the regular Fox publicists here in Canada sent out preview-screening invitations. So for now, the film's North American release will apparently go ahead as planned, at least.
Beyond Breakthrough, there is also the question of how the Disney deal will affect religious films as a whole. Fox has shown a definite interest in films with biblical content, from those that were popular with Christian audiences (such as Son of God) to those that were not (such as Exodus: Gods and Kings), and about a dozen years ago they experimented with a special division called Fox Faith that released a handful of films theatrically.
More pressingly, it was announced just two months ago that DeVon Franklin, who has a production deal with Fox, was developing a musical about the Garden of Eden that would combine live-action cinematography and photorealistic CGI the way Disney's most recent version of The Jungle Book did. What will become of that project, now that Disney — a studio with many CGI movies of its own in the works, and a studio that has never been particularly interested in "faith-based" projects (if anything, their adaptations of The Chronicles of Narnia and A Wrinkle in Time have been widely criticized for watering down or outright eliminating the stories' religious aspects) — owns Fox?
As ever, time will tell. We'll see.
In the meantime, Breakthrough opens April 17. Stay tuned.