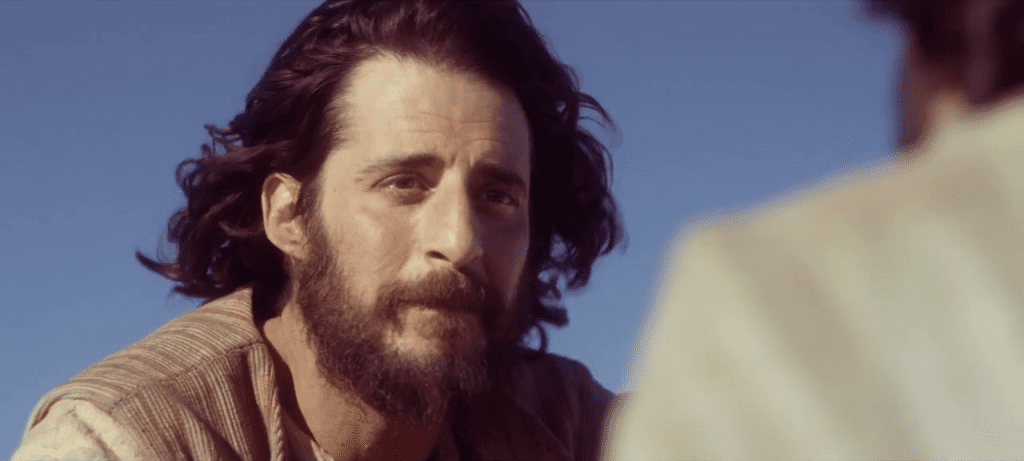 Christianity Today has a story on two Jesus-themed TV series that have either just premiered or are about to. I wrote my own review of The History Channel's Jesus: His Life last week — the series is now half-way through its four-week run — but The Chosen won't premiere until April 15, so this article gives us a bit of a sneak peek.
Like a number of other recent productions — such as National Geographic's Killing Jesus, NBC's A.D. The Bible Continues and the big-screen movie Mary Magdalene — The Chosen will feature actors of various racial backgrounds to reflect the idea that Jewish Galilee was a "melting pot" of ethnic communities from all over the world:
The team behind The Chosen also rejects past Gospel adaptations' "traditional white European look," to quote [director Dallas] Jenkins. Filming in Texas, their casting process proved challenging.

"Capernaum, where season one is based, was a melting pot," says the showrunner. "It was on a trade route, so there were travelers from all over: people with Asian influences, Latin influences, and African influences. When you're shooting outside of Hollywood or New York, it's harder to find that, [yet] we were aggressive in looking to reflect the ethnic diversity of that time."
Jenkins also reveals that one of the disciples will have Asperger syndrome, which is now considered one of the milder forms of autism spectrum disorder:
"We make these characters so human," says Jenkins, whose previous credits include faith-based comedy The Resurrection of Gavin Stone released by Walden Media in 2017.

"For example, we portray Matthew the tax collector as someone with Asperger's, which I've had experience with personally," notes the writer/director. "Because of what we can glean from the Gospels, we thought: That's not completely out of line. Matthew was a numbers and facts guy, and he didn't mind a job that made him socially unacceptable."
Jenkins also hints that the show might be for more mature viewers:
Despite Jenkins' résumé—mostly light dramas and comedies for Hallmark and PureFlix—he warns that this subject matter is hardly for children. Set to be distributed by VidAngel, a streaming service that filters profanity, violence, and mature content, the series will have its own filtering options.

"This is for sure a TV-14 show," says Jenkins. "In fact, episode one of The Chosen is not for kids—there is demonic possession and physical violence. The setting in which Jesus came was a very depressed and oppressive time period. On the surface, little about the Gospels is bright, happy, clean, fun, and family-friendly."
The first four episodes of The Chosen will premiere on VidAngel April 15.