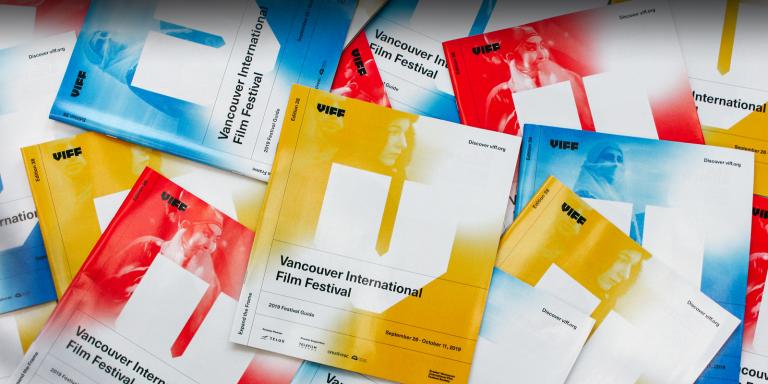 One of the fun things about film festivals is how themes and plot points can pop up simultaneously in otherwise unrelated films. One such synchronicity happened on my first day at this year's Vancouver International Film Festival, when the first two films I saw both made significant reference to Arabic pop songs, for very different reasons.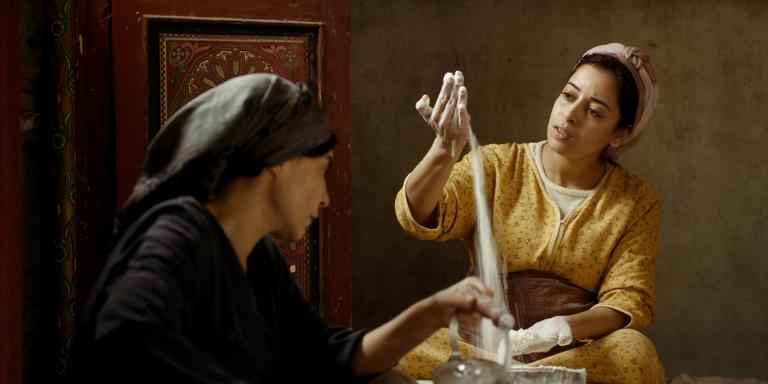 Adam (dir. Maryam Touzani; Morocco/France)
Oct 2 @ 8:30pm @ VanCity Theatre
The first film I saw was this beautifully compassionate look at female friendship and motherhood in Morocco. Samia is a pregnant, unmarried woman from a small village who, when we first meet her, is going door to door in Casablanca, looking for a job and a place to sleep. Eventually she is taken in by Abla, a widowed baker with a young daughter — and the daughter in question is named Warda, after an Algerian pop star. But it turns out Abla no longer listens to the pop star's cassette tapes, because they bring back memories of Abla's dead husband. So Samia and Abla are both dealing with feelings of loss and regret, and all within the context of a culture that marginalizes women like them: Samia hopes to keep her pregnancy a secret from her parents, and to give the child up for adoption before she goes home (director Maryam Touzani says the story was inspired by an incident that took place not too long ago, when it was still illegal for Moroccan hospitals to help unmarried women give birth), while Abla recalls how the men who buried her husband rushed through the process so quickly that she never got to say goodbye to him. Along the way, the film also underscores how tradition and modernity live side-by-side: at one point the camera lingers on three women, two of whom wear traditional head coverings while the third has more fashionable clothes and long, frizzy hair, and a key plot point involves Samia's expertise at making traditional Moroccan food by hand, instead of using machines as Abla has been doing. The lead actresses are perfectly cast, and the sensitive script is complemented by the sensuous imagery, from the tight close-ups on hands kneading dough to the way Abla's daughter waits for Samia's baby to kick in her belly; consider also how Abla's desire to touch, smell and sense her husband's body one last time is echoed in Samia's struggle to decide just how intimate she wants to be with her child after he is born. Well worth a look.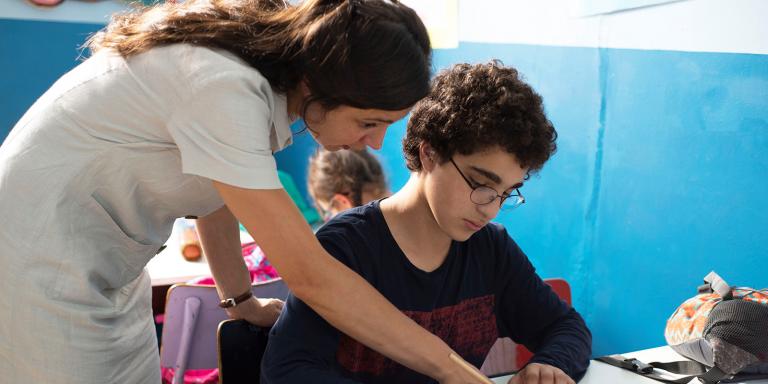 Young Ahmed (dir. Jean-Pierre & Luc Dardenne; Belgium)
Oct 2 @ 4pm @ Vancouver Playhouse
And then there was the latest film from the Dardennes, which concerns a 13-year-old Muslim in Belgium who, radicalized by a local imam, tries to kill his teacher and is sent to a juvenile detention centre. One of the best scenes takes place before the attack, and depicts a heated discussion between the teacher and some parents who argue over how, exactly, the children should be taught to understand Arabic. The teacher wants to use Arabic pop songs, both because she thinks the music will appeal to them and because it will familiarize the children with a modern version of the language. But some of the parents protest that the only proper way to teach "the Prophet's language" is from the Koran; they don't want their religion to compete with secular music for their children's attention, and they worry that the teacher will make it easier for their children to abandon the faith. (It's all very well and good to have pop songs in a majority-Muslim country like Egypt, says one parent, but Muslims are a minority in Europe and need to be more vigilant…) The Dardennes approach this material with their usual attention to detail — we get a look not just at the lengths the Belgian authorities will go to accommodate the religion of troubled teens like Ahmed, but also the steps that Ahmed takes as he plots his next act of violence — and there is some suspense as we wait to see whether Ahmed will act again and, if so, against whom. But the film ends — I shall be vague — on an unsatisfying note. In a way, I was reminded of the Dardennes' earlier film The Son, which was similarly suspenseful but, once it was over, it was simply over — and in that case, I felt at least that the main character didn't know what he was going to do until he did it. Suffice it to say that the dynamic here is quite different. In any case, like that film, this one left me wondering how it would fare on a second watch without the suspense to keep the viewer engaged. The Dardennes seem to be physically incapable of making a bad film, but this, on first viewing at least, is not one of their great ones.
— For more information or to purchase tickets, check out the VIFF website.