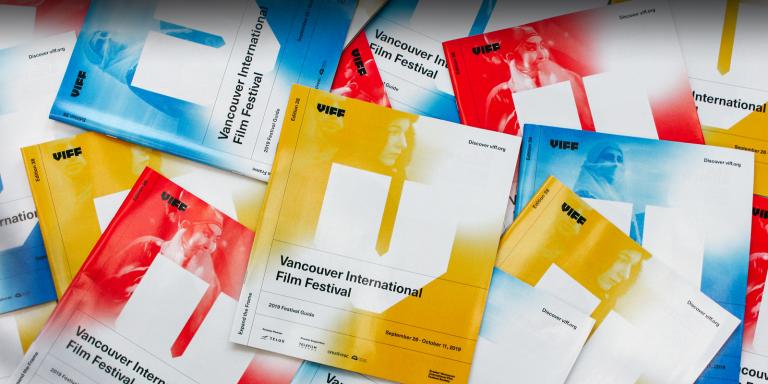 The 38th Vancouver International Film Festival begins tomorrow night and runs for the next two weeks (until October 11). Today's capsule reviews involve two films about missionaries and some of the political and cultural issues raised by their efforts.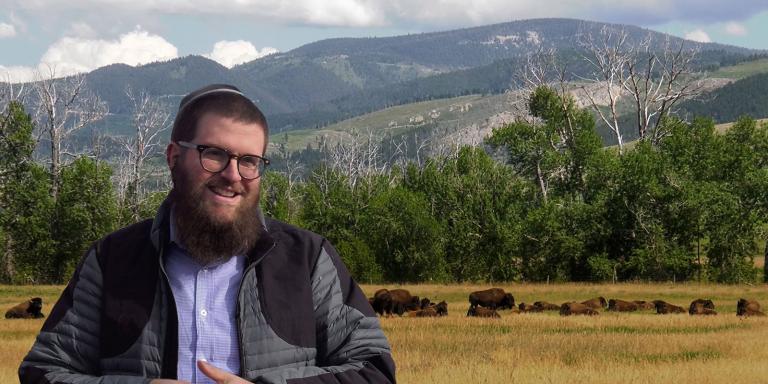 The Rabbi Goes West (dir. Amy Geller & Gerald Peary; USA)
Oct 7 @ 6:30pm @ The Cinematheque / Oct 8 @ 11:30am @ International Village 10
Some missionaries look for ways to get their foot in the door, as it were; for Chaim Bruk, a Lubavitcher who moved from New York to Montana to encourage secular and liberal Jews to follow a more traditional version of the faith, it might be more accurate to say he's trying to get his mezuzah in the door. (The mezuzah is a small case, mounted on the door post, containing a tiny scroll with verses from the Torah.) Bruk wants every Jewish home to have a "real" mezuzah, a kosher mezuzah, and not some random counterfeit mezuzah you might pick up on a sidewalk, which he compares to fake Nikes. The Reform and Conservative rabbis in town don't necessarily object to Bruk's mezuzah distribution — such things are good and Jewish, after all — but they worry about where it might lead, that there might be something cult-like about Bruk's activities and the community that he comes from. Bruk explicitly says that his outreach is aimed at fellow Jews, not Gentiles, but he also refuses to participate in interdenominational conferences where he would presumably be on equal footing with female rabbis — so, what if he ends up driving a wedge within the Jewish community? Montana has barely a million people, period — it's less populous than most big cities — and only a thousand or so are Jewish, so there's potential for a lot of friction, to say the least. And this is all happening at a time when neo-Nazism is on the rise, a trend that elicits very different responses from Bruk and the other rabbis. Amy Geller and Gerald Peary's documentary raises a lot of fascinating cultural, political and religious questions, many of which will be very familiar even to non-Jews, such as myself, who have switched from one community to another within the same religion. It helps that Bruk himself is a charismatic figure — given to statements like "If it's not fun, it's not Judaism" and "If you have a mezuzah and a gun, you're safe and secure" — but the filmmakers find humour in other areas, too, like when they cut from a pious Christian billboard of Jesus saying "I am the way, the truth and the life" to a more irreverent Jewish billboard with the tagline "You bet your tukhus."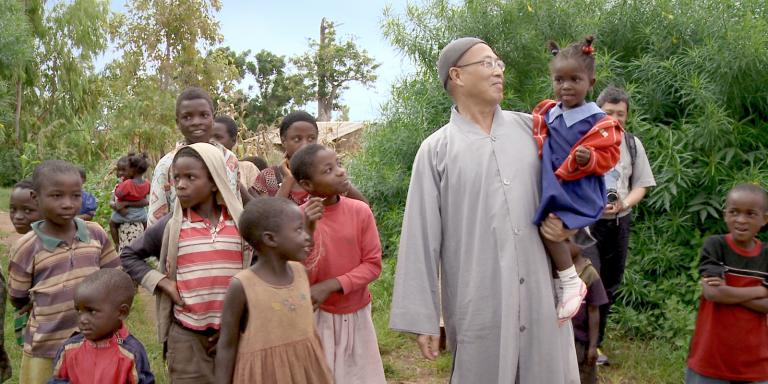 Buddha in Africa (dir. Nicole Schafer; South Africa/Sweden)
Oct 8 @ 2pm @ International Village 10 / Oct 10 @ 7:15pm @ International Village 10
Europeans brought Christianity with them when they colonized Africa a few centuries ago. Now, as China is developing increasingly strong economic ties with the African continent, those of Chinese ethnicity are bringing Buddhism. And, just as the Europeans tended to mix the spread of religion with the spread of their culture, so too the Chinese Buddhists — such as Master Hui Li of Taiwan, whose orphanage is profiled here — are keen to spread "Chinese culture", giving Chinese names to African children and teaching them Mandarin and martial arts because, the teachers say, Chinese culture is the solution to Africa's "uncivilization". Nicole Schafer's documentary explores this cross-cultural phenomenon from the perspective of Enock Belo, a teenager who has lived at the orphanage since he was six years old and is pondering whether to stay in Malawi or go to Taiwan to continue his studies once he graduates. Among other things, Belo says he isn't entirely sure what his Chinese name means, and he's not as fluent in the language spoken by his Muslim grandmother as he would like to be. (Granny, for her part, says Belo is "like a white person" now that he's been to Li's school.) Schafer also shines a light on some of the more dubious aspects of the orphanage's administration: coaches who said that living in Africa helped them to overcome their stereotypical ideas about the place are eventually sent back to China for physically abusing the students, and one of the school's primary sources of revenue is a skit program in which black kids act out poverty dramas for Asian donors. Belo and his fellow students also debate religion, and whether any of the faiths that are familiar to them are truly theirs. I would have liked a little more detail on the relationship between Chinese and Taiwanese organizations in the spread of "Chinese culture", but one of the strengths of this film is the way it encourages us to identify with Belo and see everything from his more limited point of view.
— For more information or to purchase tickets, check out the VIFF website.