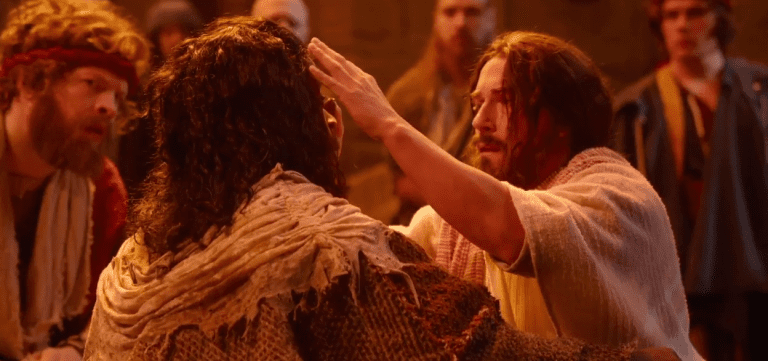 I'm still debating whether I want to say anything about a certain parody of the Jesus story that premiered on Netflix recently. In the meantime, however, I would definitely like to catch up and post a couple of trailers that have appeared for adaptations of the Jesus story that might be more recognizable, as it were, to Christian viewers.
First, there is a new trailer for The Chosen, which recently released the second half of its first season. The first four episodes, which were released in the spring, essentially created fictitious back-stories for Peter, Matthew, Mary Magdalene and others — but the next four episodes will evidently be based more directly on the gospels, depicting the early miracles of Jesus and the calling of at least some of his disciples.
Here is the trailer:
Second, there is a trailer for Jesus, the newest Sight & Sound musical to be getting the Fathom Events treatment in movie theatres, just in time for Easter 2020:
The Chosen is now available online and via DVD. Jesus will play in theatres across the U.S. on April 7, 9 and 11. I'll have more to say about both productions in future posts.
— The image at the top of this post is from the trailer for Sight & Sound's Jesus.