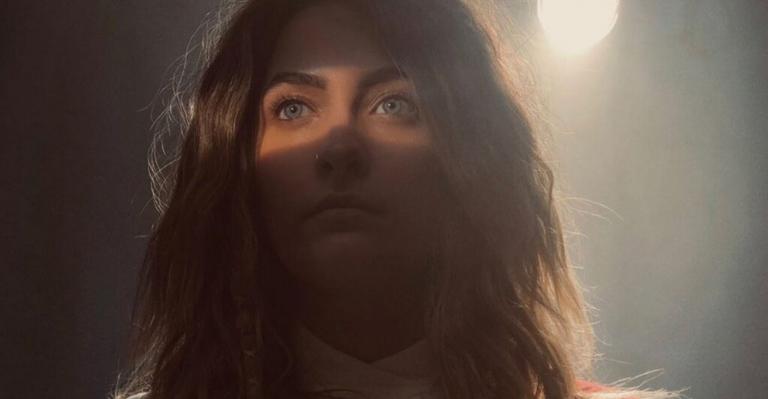 A new movie that depicts Jesus as a woman is, predictably, stirring up some controversy.
Back in April, it was revealed that Paris Jackson, daughter of pop star Michael Jackson, had been cast as Jesus in a film called Habit, which finished shooting in March, just before most other productions were shut down because of the Covid-19 pandemic.
The film stars Bella Thorne as "a street smart party girl with a Jesus fetish" who gets mixed up in a drug deal and finds a possible way out by masquerading as a nun.
Producer Donovan Leitch told Fox News that Jackson's Jesus "visits [Thorne's character] on a few different occasions." He added that the film is "inspired by early Tarantino".
The news has sparked at least three petitions — hosted by Movieguide, One Million Moms and Change.org — to try to stop the movie from getting a distributor.
The Change.org petition initially claimed that Jesus was going to be depicted "as a lesbian woman." The author of that petition later clarified that it was the actress, Jackson, and not the character, Jesus, who is a lesbian (though Jackson is currently dating a man).
Movieguide goes even further, without citing any sources for this information, and says Jesus will be depicted "as a woman who engages in a myriad of inappropriate and salacious acts while also serving as the romantic foil for the main female character."
Producer Cassian Elwes disputed claims like these on Twitter, calling them "completely blown out of proportion" and saying that Jackson "appears in a fantasy moment" in which the main character "has a vision of her mother (played by Paris) dressed as Jesus."
Of course the story has been completely blown out of proportion In fact Paris appears in a fantasy moment that Bella has in the film where Bella has a vision of her mother( played by Paris ) dressed as Jesus. https://t.co/TWNUxsNiSm

— cassian elwes (@cassianelwes) July 2, 2020
This suggests Jackson might not technically be playing Jesus himself, but an imaginary blend of Jesus and other characters, similar to the "Jesus" played by Will Ferrell in Superstar, who took the form of a boy at school that the main character had a crush on.
(Question: Jackson is younger than Thorne, so how is she playing Thorne's mother?)
Elwes added that it was "absolute nonsense" to say Jackson is playing a lesbian Jesus.
That's absolute nonsense https://t.co/VoIpxPRx8F

— cassian elwes (@cassianelwes) July 2, 2020
Habit marks the directorial debut of Janell Shirtcliff, who co-wrote the script with Suki Kaiser (an actress who also served as story editor on Van Helsing) and Libby Mintz.
Movieguide founder Ted Baehr told The Christian Post that at least some of the film's creators have a Christian background and ought to know the film is "blasphemy":
"The interesting thing about the movie is I know many of the people involved. Bella Thorne has come and presented at our gala and said that she was a Christian. So what do you do with that? She's a wonderful person. So now she's gone off the deep end like many of these people who come to the gala and tell me they're Christian and their family goes to church," Baehr said, referring to the annual Movieguide awards gala held in Hollywood, California.

"The writer [Suki Kaiser], is the daughter of a missionary in Thailand so it's really weird," Baehr continued. "They're not making this movie without knowing that it's blaspheming Jesus. They're actually taking Jesus, who they claim to know as a missionary daughter and the people who are involved in it, and are actively blaspheming."
It is not unprecedented for women to be cast as figures who are typically depicted as male in Christian iconography or described as male in Christian texts.
Tilda Swinton played the angel Gabriel in Constantine, and women have played Satan in films as different as Luis Bunuel's Simon of the Desert and Mel Gibson's The Passion of the Christ. A number of women have played God in stories that assumed a Christian framework, from Alanis Morissette in Dogma to Frances McDormand in Good Omens, and Octavia Spencer specifically played "Papa", a.k.a. God the Father, in The Shack.
Jesus himself was recently played by a woman in Cactus, a low-budget silent film from India about Mary and Jesus. Director Aneek Chaudhuri told The Citizen, an Indian website, that he cast a woman in the role because he "strongly" felt "only a woman" has the characteristics of "sensitivity" and "endurance" that the Christ of the Bible has.
So Habit would not be the first film to cast a woman as Jesus — assuming, that is, that that is what the film is doing. It all comes down to how those fantasy sequences with the protagonist's mother are handled — and we won't know that until the film comes out.
So, as ever, we'll just have to wait and see.