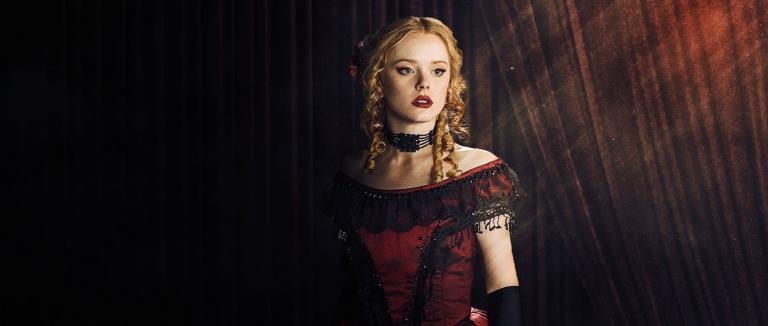 Heads up, Redeeming Love fans.
The film version of Francine Rivers' best-selling novel, which sets the story of Hosea and Gomer against the backdrop of the California Gold Rush in 1850, is still aiming for a theatrical release in early 2021 — and to that end, Rivers recently took part in an hour-long livestream with director D.J. Caruso and executive producer Roma Downey.
That livestream can be viewed at Facebook, here.
Among other things, Downey and the others talk about how "steamy" the film gets, but they also assure their audience that the film is aiming for a PG-13 rating.
It concludes with a one-minute tease that combines footage from the film, behind-the-scenes clips, a soundbite from producer Cindy Bond, and a statement by one woman who says, of the novel, "I'm not a Christian, and this book makes me want to believe."
As per the film's press release, Redeeming Love "is a powerful and contemporary retelling of the biblical book of Hosea. The timeless love story takes place against the romantic backdrop of the California Gold Rush of 1850. The story centers on Angel (Cowen), who was sold into prostitution as a child. She has survived through hatred and self-loathing, until she meets Michael Hosea (Lewis) and discovers there is no brokenness that love can't heal. The story reflects the redemptive power of unconditional and sacrificial love with characters and circumstances relevant to the contemporary world."
The film is currently aiming for a theatrical release in the spring of next year.
July 22 update: You can now watch the teaser via YouTube, too: