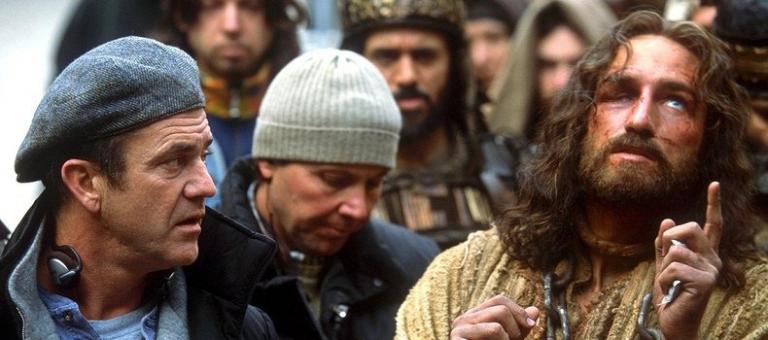 Sorry for the recent lack of blogging. Time to catch up on a few things, starting with:
Jim Caviezel was making the rounds last month to promote his new movie Infidel, and along the way he made a brief comment to the effect that Mel Gibson's sequel to The Passion of the Christ — which was first announced four years ago — is still in development. (One is tempted to joke that the film, which could show Jesus visiting the underworld, is stuck in "development hell", but we shall resist that temptation.)
Caviezel didn't have much to say about the potential sequel. His entire comment, in an interview with Breitbart News Daily, was:
Mel Gibson just sent me the third picture, the third draft. It's coming. It's called The Passion of the Christ: Resurrection. It's going to be the biggest film in world history.
This quote got picked up by many websites, but Caviezel didn't actually say anything all that new here. He did say that Gibson had "just sent" him a new draft of the script, which suggests the film is still in active development — but he said Gibson had just sent him the third draft of the script, whereas back in March, while speaking to Fox Nation host Raymond Arroyo, he said Gibson had recently finished the fifth draft of the script.
You can listen to the Breitbart interview with Caviezel here; his comments about the "third draft" of the potential sequel come up at the very end:
And you can see the interview in which he mentions the "fifth draft" here:
It's curious that Caviezel's "fifth draft" comment in March was virtually ignored at the time — I, at least, didn't learn about it until a few weeks ago — while his "third draft" comment six months later got picked up by so many websites. But there it is. At any rate, we don't really know anything about this film now that we didn't already know four years ago, except that Caviezel is still attached to it and still has high hopes for it.
It is not entirely clear just how the sequel will tackle the three days between the death and resurrection of Jesus. As noted above, Gibson has indicated in the past that the film could show Jesus battling demons in the underworld, and he has also said that it could have flashbacks to the Old Testament. The Italian website Papaboys cited an anonymous producer last year to the effect that the film could also tap into the political intrigue between Herod Antipas, Pontius Pilate and the high priest Caiaphas.
As ever, we'll just have to wait and see if anything comes of these plans.
Incidentally, Infidel reunites Caviezel with director Cyrus Nowrasteh, who directed him in 2009's The Stoning of Soraya M. I interviewed Caviezel back then, and I have since interviewed Nowrasteh too, when he directed 2016's The Young Messiah.