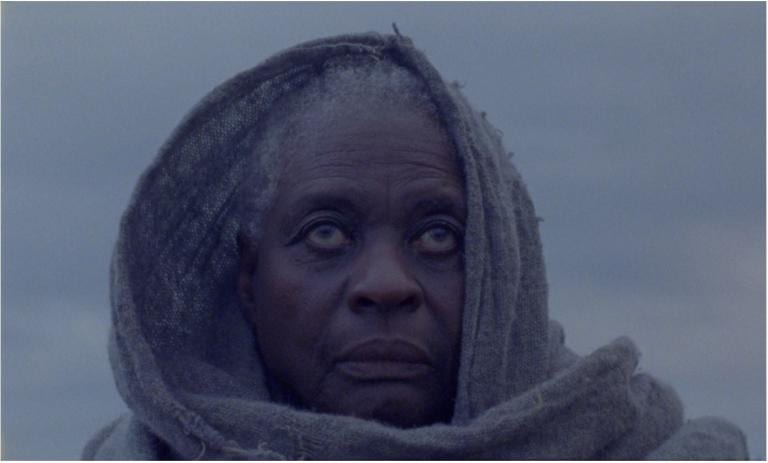 There's been a renewed cinematic focus on Mary Magdalene in recent years. TV shows like The Bible and A.D. The Bible Continues extended her role beyond the gospels into the book of Acts. The current streaming series The Chosen depicts her as one of the first disciples called by Jesus, even before Peter and the other fishermen. And of course there was an entire theatrical feature film about her, starring Rooney Mara.
Now comes word of another project, one that imagines the last days of her life.
Screen Daily reports that a French film called Magdala, which is currently in post-production, won a €50,000 award from the Les Arcs Film Festival in France this week, and it says this film "will star Jamaica-born, France-based choreographer Elsa Wolliaston as a destitute old woman living alone in the woods whose reality echoes and fuses with that of Mary Magdalene in her final days in the desert."
The film is directed by Damien Manivel, a dancer who won best director at the Locarno International Film Festival for his 2019 film Les enfants d'Isadora.
Cineuropa reports that the jury which awarded the prize, as part of the festival's Works in Progress competition, called the film "a mystical and sensorial immersion into the depths of nature. A sincere and unconventional cinematic journey following the final days of Mary Magdalene, by way of Elsa Wolliaston's striking expressiveness".
Unlike the other films and series mentioned above, which were all straightforward dramatizations of the past, it sounds like Magdala will juxtapose past and present, similar perhaps to Abel Ferrara's 2005 film Mary, which starred Juliette Binoche as an actress who plays Mary Magdalene and becomes obsessed with the character.
Either way, it's interesting that Magdala will focus on Mary Magdalene's "final days".
The Bible says nothing about Mary Magdalene's life after the resurrection of Jesus; however, traditions did emerge in the medieval era which claimed that she spent the last few decades of her life in the wilderness, either in Arabia or in France. These traditions appear to have been influenced by the stories of Pelagia, Mary of Egypt, and other female saints who started out as prostitutes and went on to become penitent ascetics.
Presumably Magdala, being a French film, will follow those traditions.