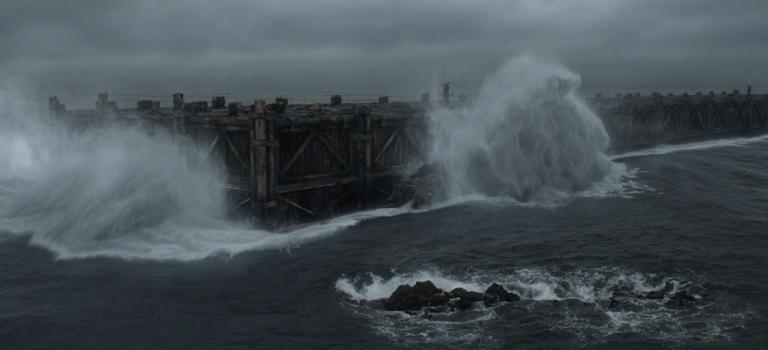 The Saudi Arabian movie industry is heating up, and now comes word that a studio owned by the Saudi government is developing a film about the discovery of Noah's Ark.
Variety reports:
Zeinab Abu Alsamh, who is general manager of MBC Studios in Saudi, said she has roughly 20 projects — both TV and film — in various stages and is looking to greenlight at least some of them for production within the next 18 months.

MBC is at the forefront of the current Saudi media industry boom, which is being accelerated by the growth in subscribers to its Shahid VIP streaming platform. The service recently reached the two million customers milestone.
And here is how Variety describes the Noah project specifically:
"The Ark" — This is a tentpole film in development with a budget of roughly $100 million and plans to shoot in NEOM, Saudi's futuristic city-in-the-making on the edge of the Red Sea. The story involves what is believed to be the remains of Noah's ark suddenly surfacing on the shores of NEOM due to climate change, which creates a huge media frenzy and the arrival of swarms of archeologists. "You have this very futuristic city, and then this archaic ark is found there," said Alsamh. "So these two worlds suddenly come together, as do the stories we learn about them. The contrast is very, very interesting," she added.
Two quick thoughts:
First, it is traditionally believed that Noah's Ark landed in eastern Turkey — possibly at Mount Ararat, or possibly Mount Judi — so a story that locates the Ark on the shores of the Red Sea, across the Gulf of Aqaba from the Sinai peninsula, is… different.
And second, it's interesting, in light of the environmental themes in Darren Aronofsky's Noah and the Noah-ish Evan Almighty, that this film would have a climate-change hook, too — though it sounds like more of a plot device than the central theme, here.
The Ark is one of multiple projects that MBC Studios currently has in development, but, in its own article about the studio a few weeks ago, The Hollywood Reporter said "The Ark is expected to be the first out of the block." So we may get to see it fairly soon.
— The image at the top of this post is a still from Darren Aronofsky's Noah (2014).