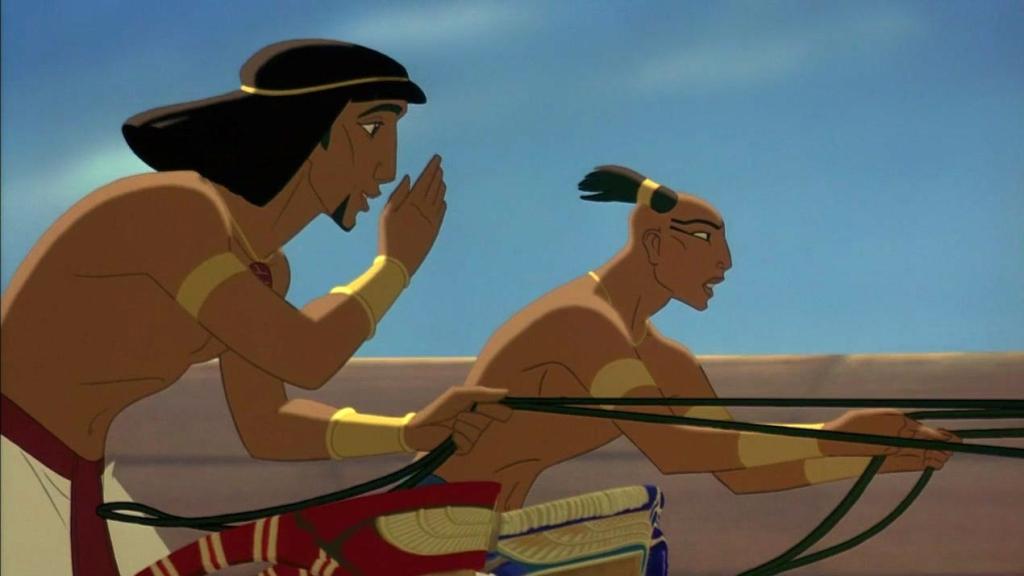 Forgot to mention this last week: The Arts & Faith community, which I was very involved with for most of the past two decades, posted a brand-new list of the 'Top 25 Movie Musicals' last week, and I had the privilege of writing a new blurb on The Prince of Egypt, focusing specifically on Stephen Schwartz's songs and the role they played in the artistic and even theological development of that film. A sample:
Interestingly, while the film gets much of its energy from the rivalry between two men – Moses and his adoptive brother Ramses – the music plays a key part in framing the story as an answer to female prayer (note whose voice we hear over the very last shot, as Moses comes down Mount Sinai with the tablets of The Law in his arms). Also, while the producers ultimately gave up in their efforts to give God a gender-balanced voice (or set of voices) in the burning-bush scene, opting instead to let Moses hear God in his own voice, it may be significant that the only lyrics which reflect the perspective of God ("I send the swarm, I send the horde," etc.) are performed by a mixed chorus, as Moses and Ramses face off against each other in 'Plagues'. It's subtle, but it's there.
The top film on the 'Movie Musicals' list is 1971's Fiddler on the Roof, and the blurb for that one is repurposed from a blurb that I wrote for an earlier A&F list. Schwartz fans might also be intrigued to learn that the list also features 1973's Godspell (blurb by Evan Cogswell) and 1996's The Hunchback of Notre Dame (blurb by Kenneth R. Morefield).