My art website Frankschaefferart.com opened my first online art show a few days ago. Here's what sold so far this week. I am very grateful for the interest and patronage! Thank you! Here's where you can see more of my art that is still for sale…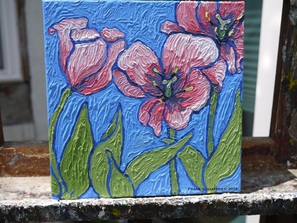 Tulip Paradise Oil on canvas 10 x 10 SOLD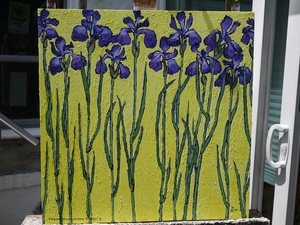 Iris Meditation Oil on canvas 24 x 24 SOLD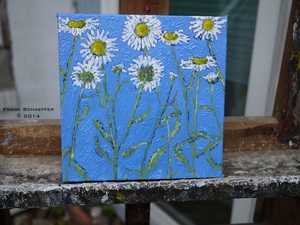 June Wedding Oil on canvas 8 x 8 SOLD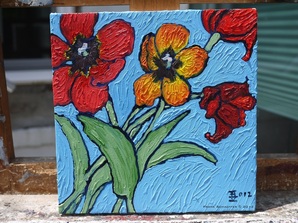 Tulip Prayer Oil on canvas 10 x 10 SOLD
Follow Frank Schaeffer on Twitter: www.twitter.com/frank_schaeffer
See Frank Schaeffer's paintings HERE!
Follow Frank on Facebook HERE
Frank Schaeffer is a writer. His latest book — And God Said, "Billy!" exploring the roots of American religious delusion, and offering another way to approach true spirituality, is on Kindle, iBook and NOOK for $3.99, and in paperback. It spent 8 weeks as Amazon's #1 best seller for Political Humor.