So I've really been getting into goatskin Bibles.
Recently, Crossway sent me the ESV Heirloom Bible, Omega Edition.
This is a beautiful Bible.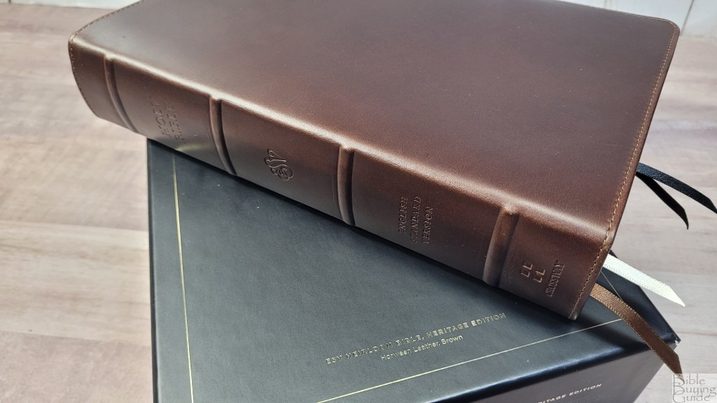 The cover is amazing to the touch. Goatskin leather beats calfskin any day.
This particular cover smells like cowboy boots.
Awesome!
It's also the only Bible I've ever seen that has four ribbons.
The ESV Heirloom Bible, Omega Edition combines elegance with readability.
Manufactured with the finest materials, this Bible is printed and bound with unparalleled craftsmanship by Royal Jongbloed in the Netherlands. Its features include a premium leather cover with a generous overhang to protect the pages, high-quality European Bible paper, art gilding, and 4 ribbon markers. This edition uses a large font size for an easy reading experience and includes footnotes and cross-references located at the bottom of each page. Guaranteed to last a lifetime, the ESV Heirloom Bible, Omega Edition is a treasure for anyone who values God's Word.
The leather for this specialty Bible is produced by skilled craftsmen at the Horween Leather Company in Chicago, renowned for their high-end leathers for over 100 years. Constructed with the highest grade of cowhide, Horween Bibles feature a deep brown cover that is beautifully rugged, flexible, and develops character over time.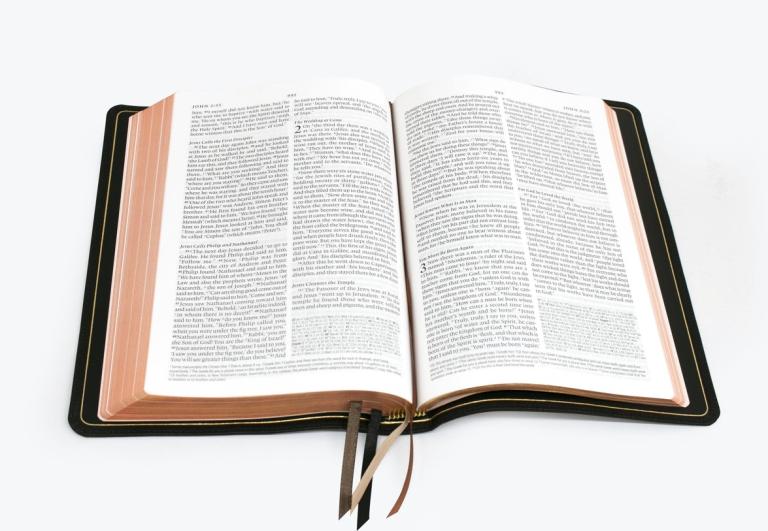 Features:
Bible text: 10.5-point Lexicon type
Black-letter text
Concordance and table of weights and measures
8 pages of color maps
More than 80,000 cross-references
High-quality Bible paper
Art gilding
4 ribbon markers
Extra-smooth Smyth-sewn binding