If you haven't picked up a copy of my new book Hang On, Let Go, you can check out free samples and author interviews on it here.
Recently, Thomas Nelson sent me a copy of their remarkable NET Bible (New English Bible).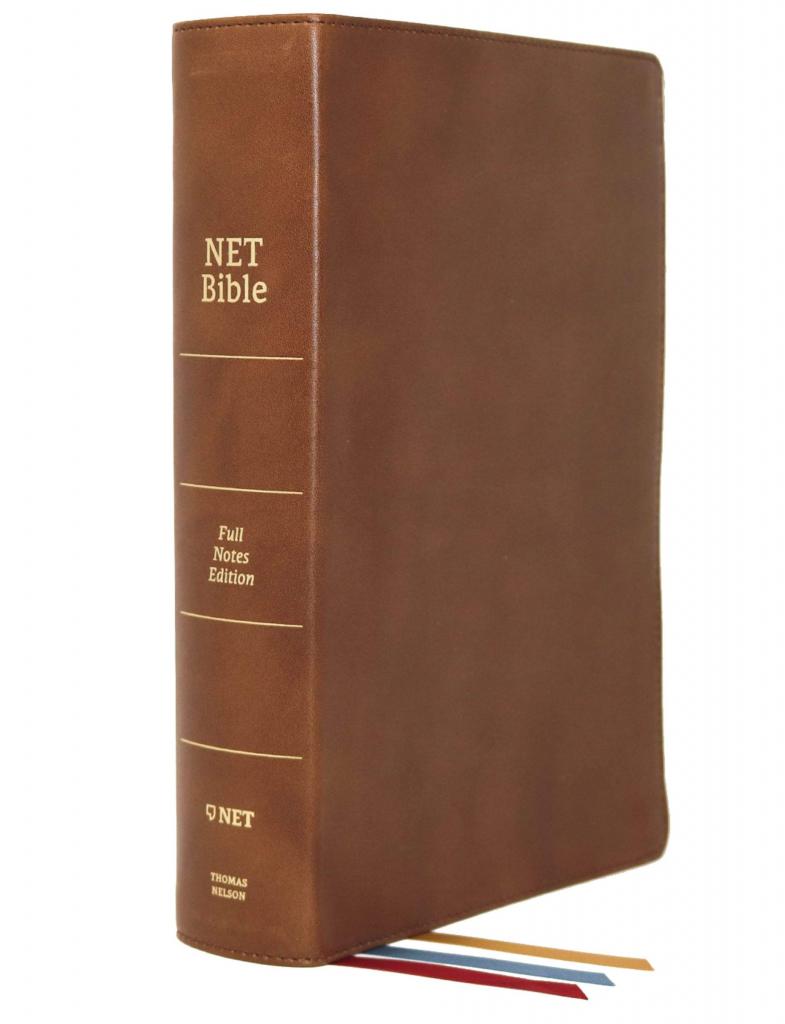 The specific one I received was the NET Bible, Full-notes Edition, Genuine Leather, Brown, Comfort Print.
All I can say is that this Bible floored me. I was so impressed by it that I use it almost daily.
Not only is it cosmetically appealing (the genuine leather edition with three ribbons), but the notes take up most of each page!
These aren't interpretation notes as is the case with most study Bibles. They are scholarly notes that treat manuscript diversities, the meaning of Greek words, and more.
Check out the photos.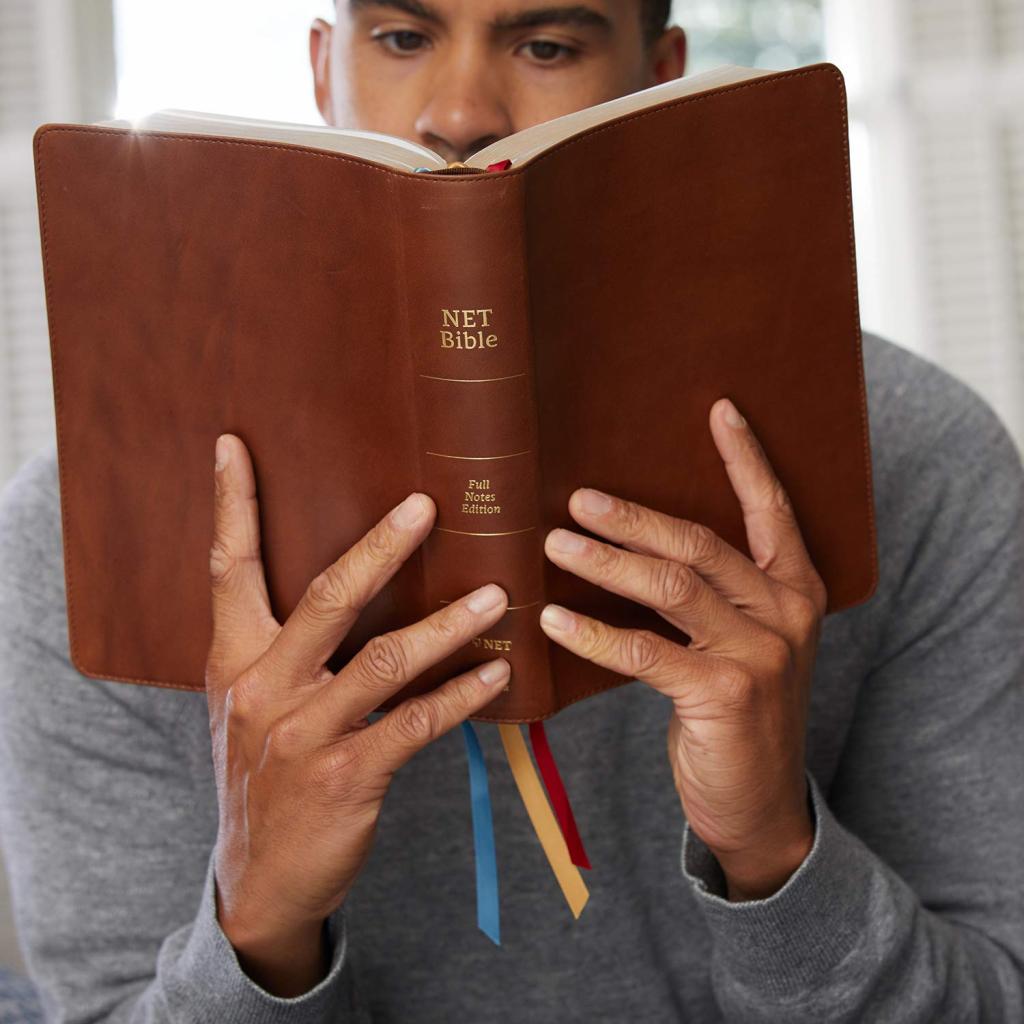 Here's a description from the publisher:
Ever feel lost in translation? With the NET Full-notes Edition of the Holy Bible, you don't need to be. Modern readers can find it challenging to connect with the ancient words and cultural contexts of the biblical writers. The NET offers a completely new solution: pairing a readable, everyday English translation with the largest set of translators' notes ever created for a Bible. The NET's 60,000 notes bring complete transparency to every major translation decision and invite you to look over the translators' shoulders, allowing you to come to your own understanding of the Scriptures. It is an indispensable resource for every Bible reader.
Features include:
The newest complete English translation based on the most up-to-date manuscript discoveries and scholarship
A translation that explains itself—over 60,000 translators' notes offer unprecedented transparency
Full-color maps
Durable Smyth-sewn binding lays flat in your hand or on your desk
8.75-point print size Scripture text in Thomas Nelson's exclusive NET Comfort Print® typeface
This from the translators:
The NET Bible (New English Translation) is a completely new translation of the Bible with 60,932 translators' notes! It was completed by more than 25 scholars – experts in the original biblical languages – who worked directly from the best currently available Hebrew, Aramaic, and Greek texts. Turn the pages and see the breadth of the translators' notes, documenting their decisions and choices as they worked.
The translators' notes make the original languages far more accessible, allowing you to look over the translator's shoulder at the very process of translation. This level of documentation is a first for a Bible translation, making transparent the textual basis and the rationale for key renderings (including major interpretive options and alternative translations).
This unparalleled level of detail helps connect people to the Bible in the original languages in a way never before possible without years of study of Hebrew, Aramaic, and Greek. It unlocks the riches of the Bible's truth from entirely new perspectives.
You can reach the preface here
Order from Amazon on discount here