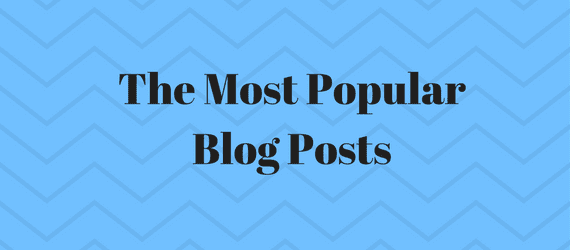 I've been blogging here on The Deeper Journey (Patheos) since 2014 and on Beyond Evangelical since 2008. What follows are my most popular blog posts of all time.
Check them out by clicking on each link.
The Gospel of the Kingdom Series
3 Shocking Quotes by Billy Graham
Stop Looking for an Organic Church!
The Swearing Christian: My 13 Cents
Warning: The World is Watching How We Christians Treat One Another
The Shocking Beliefs of the Great Christians
Who Are the Real Heretics? (written with Greg Boyd)
A Review of David Platt's Book
A Review of Francis Chan's Book
Frank Viola's groundbreaking book on the explosive Gospel of the Kingdom

20 Things the Blood of Jesus Does
50 Things the Holy Spirit Does
The 100 Best Christian Books Ever Written
Rethinking Paul's Thorn in the Flesh
Don't Believe Everything You Read or Hear
4 Sobering Observations about ISIS
Judge vs. Judge Not — Which Is It?
Rick Warren's Horrific Tragedy & the Sickening Response of Some Christians
What 3.42 Billion Women Are Missing Out On
How (Not) to Correct Another Christian
Maybe Faith Isn't What We Thought It Was
How to Respond to the World's Narrative
Stop Wasting Your Time Doing This!
Reflections on the US Presidential Election
Rethinking the Five-Fold Ministry
Who Are You? Accepting Your True Identity
The Art of Being a Jerk Online
5 Reasons to Unfriend Someone on Facebook
10 Myths About Pagan Christianity
Remember Joseph: Rethinking Righteousness
George Barna and Frank Viola Look Back on "Pagan Christianity"
Things Aren't Always What They Seem
20 Reasons Why the Christian Right & Left Won't Adopt Me
Scratch a Christian and You'll Find Out What's Underneath
The Shocking Beliefs of the Great Theologians
House Church vs. Organic Church
Watchman Nee Meets T. Austin-Sparks
Is Your Ministry Due for a New Season?
Legalism, License, Lordship, and Liberty
Rethinking the Second Coming of Christ
Rethinking the Sinner's Prayer
The Life-Changing Power of Courses
An Important Insight from President Obama