In a past blog post, I wrote about the book The New Testament in its World by N.T. Wright and Michael Bird.
The publisher kindly let me have access to the video lecture series on vimeo that goes along with the book, which you can check out here.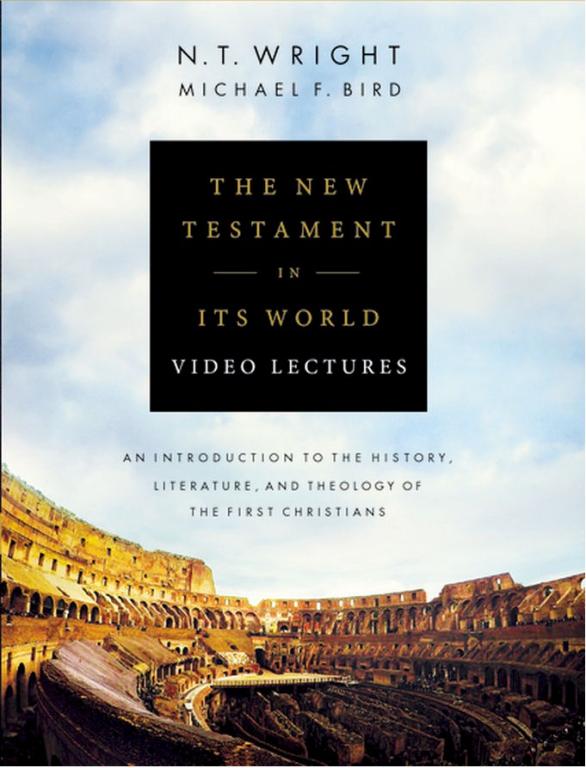 Let me explain what the video lecture series is and isn't.
What is it
The quality of the videos is top notch. They were obviously professionally recorded.
The content for each video runs from about 15 minutes to 40 minutes.
Each video features both Wright and Bird alternating.
Some videos capture places like Israel, Rome, etc. wherever they are speaking about.
There are 38 videos in all.
They go through the entire New Testament, from Matthew to Revelation.
The teaching content is mostly academic. They cover things like authorial intent, origin, who wrote what, the various debates on controversial questions of authorship, time, place, the main themes of each NT book, etc.
They give a general overview of each NT letter as they see it.
What it's not
It's not preaching.
It's not an in-depth study.
It's not aimed at the heart (or spirit), so the videos don't provide spiritual insight or revelation.
I saw some of the videos with a friend who isn't an academic. My friend was somewhat bored with the content. (Giving the arguments for and against Pauline authorship of some of the epistles and giving the ancient history of the city of Phillipi isn't their cup of tea).
On the other hand, the series does contain some helpful information for someone who is an author on NT studies or who is doing a deep dive into one of the NT books.
I learned a few tidbits here and there that I plan to implement in my revision/expansion of The Untold Story of the New Testament Church.
And again, the quality of the videos is stellar.