In the last several years journaling Bibles have become extremely popular.
One of Tyndale's offerings in this category is The NLT Reflections Bible.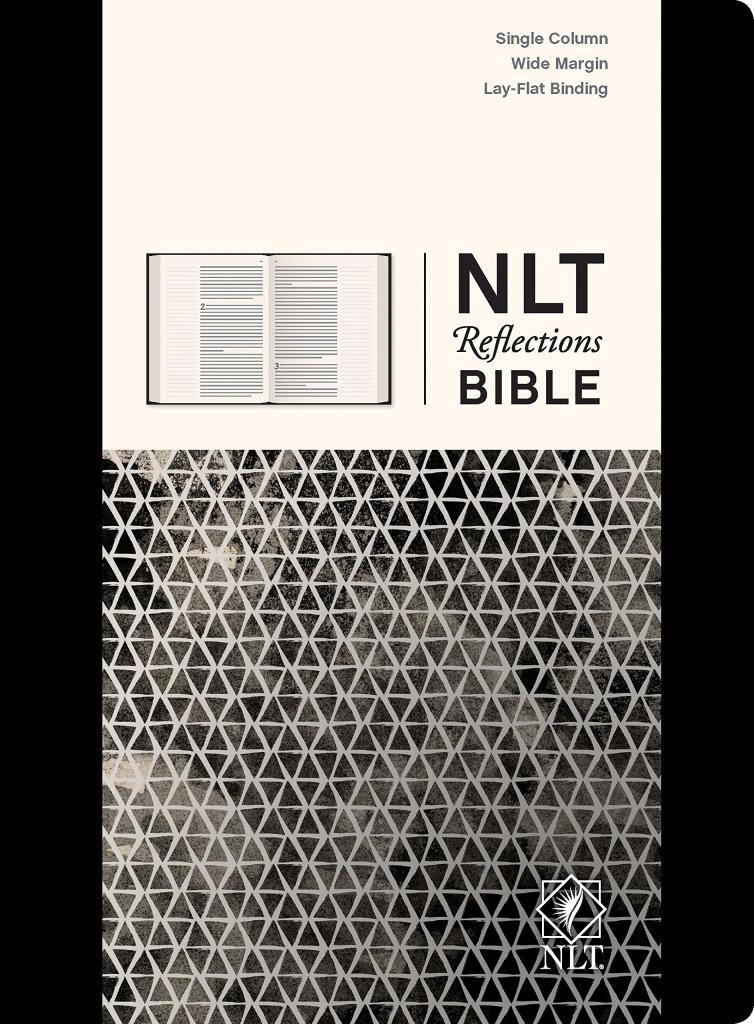 Journaling Bibles are usually wide margin Bibles which allow you ample room of lined note space (see photo) for note-taking or reflection or even artwork. This format can be very advantageous as it allows you to have both the text and your thoughts and reflections in one place. Creative people might really enjoy a Bible that has room in the margins for various forms of personal expression
Just a short word about the New Living Translation: this translation is an excellent choice for people who struggle with reading or need a simpler rendering of the text, like children or perhaps new believers. Rather than being a word-for-word type of translation, it falls more into the thought-for-thought category, allowing the translators more liberty to communicate the gist of the text.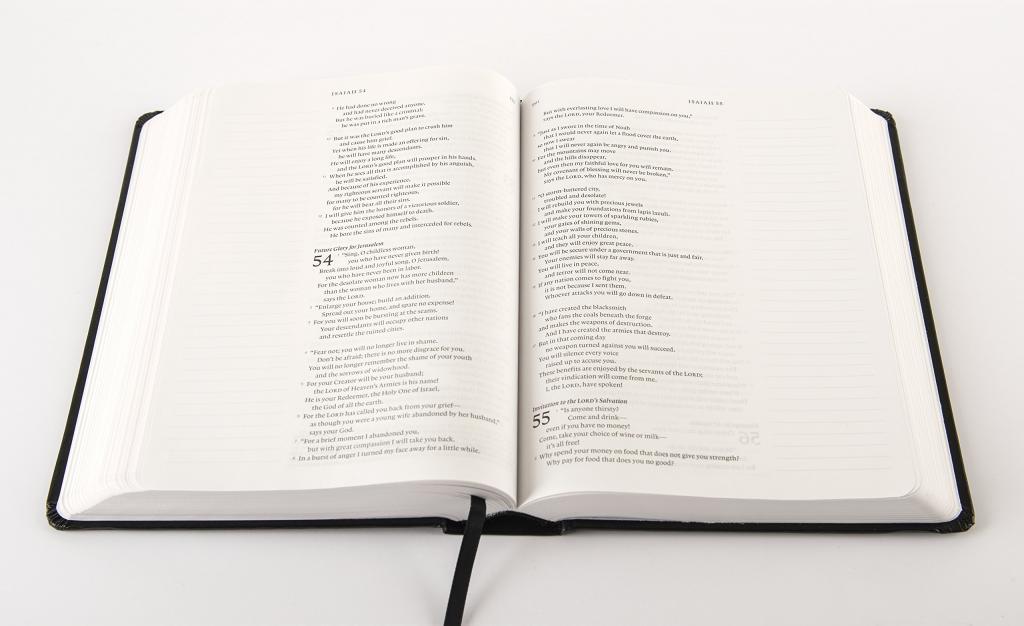 Bible specs:
This version is a single column (not my favorite layout). Obviously, a wide margin Bible is going to be bigger than a regular bible. The font is only 7 point on this one so you better have youthful vision. According to the publisher, some of the more elegant features on this Bible are:
A line-matching setting that's designed to prevent text show-through
A durable sewn lay-flat binding
Matching ribbon marker
Elegant spine hubs
Presentation page
One-year Bible reading plan