Back in 2005 and 2006, I delivered a series of messages on Paul's sublime masterpiece, Ephesians. The series was a 3D approach to Paul's highest letter.
It turned the book of Ephesians into a drama – all six chapters, along with a closer inspection at every verse.
Most of the messages ended with a practical exercise. A "handle" designed to make the letter a living reality.
(Those messages are only available on The Deeper Christian Life Network in a Master Class called Untraceable Riches: Ephesians in 3D, should you be interested.)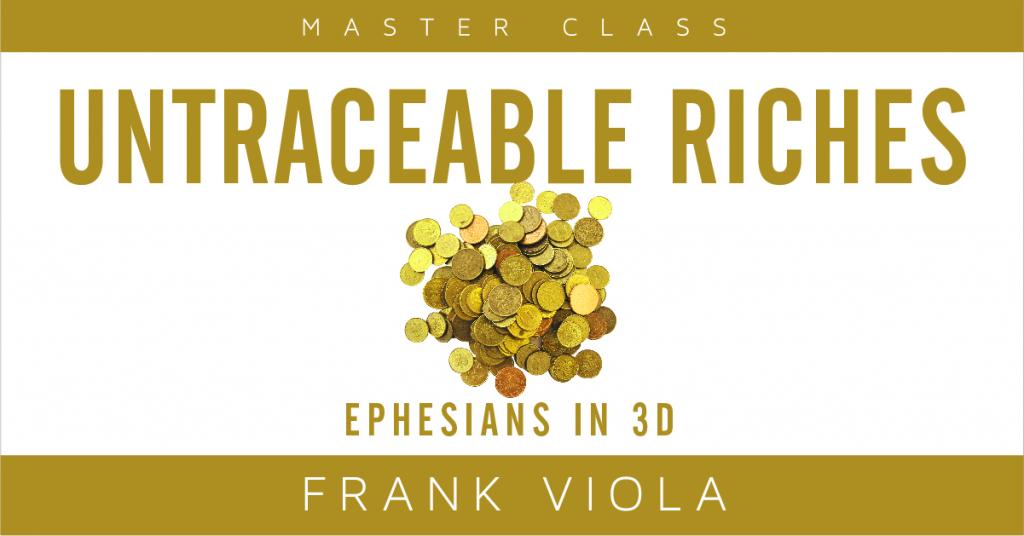 Anyway, recently — years after I delivered those right-brained talks on Ephesians — I came across a book called The Drama of Ephesians: Participating in the Triumph of God by Timothy Gombis.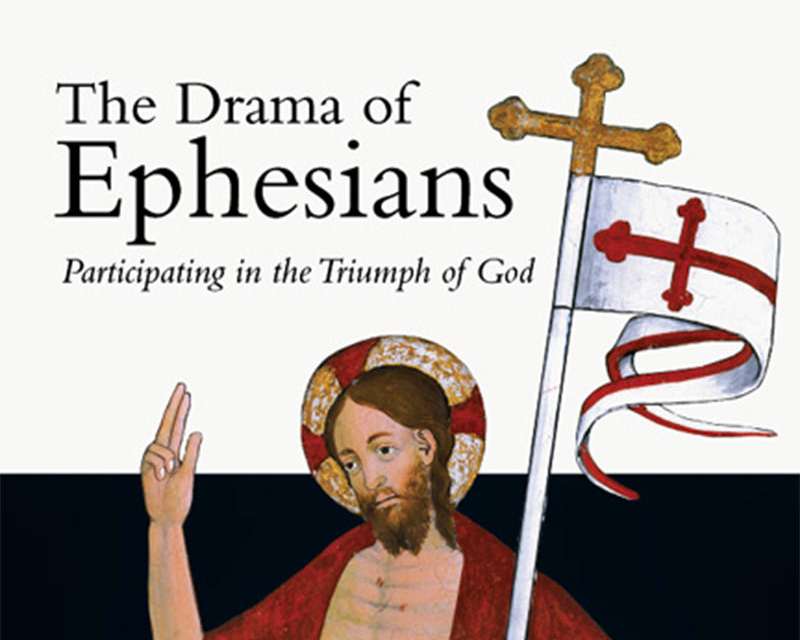 I wasn't sure if the book did the same thing I did with the letter in those messages. I was hoping it would, since confirmation is a beautiful thing. After finishing the book, however, alas — it did not.
It was a very different approach. Here's a description from the publisher:
"Ephesians has long been a favorite New Testament book among Christians. Its exalted language and soaring metaphors inspire devotion and worship. But too often the expositor's scrutiny has reduced this letter to a string of theological ideas and practical topics. Timothy Gombis has rediscovered Ephesians as a deeply dramatic text that follows the narrative arc of the triumph of God in Christ. Here Paul invites the church to celebrate and participate in this divine victory over the powers of this present age. In Gombis's dramatic reading of Ephesians we are drawn into a theological and cultural engagement with this epochal story of redemption. The Drama of Ephesians stands in the scantly occupied shelf space between commentaries and specialized studies in Ephesians, giving us a unified and dynamic perspective on this classic text. It is a book that will renew your excitement for studying, preaching and teaching this great letter of Paul."
The description sounds like the book would turn Ephesians into a play or movie. Something I attempted to do it my treatment of the letter. But Gombis' book didn't do that.
Gombis believes that Paul's Ephesian letter has as it's main objective Jesus' defeat of the powers through His work on the cross. I certainly agree that this is one of the themes laced within the letter, and I thought he did a good job riffing on that aspect.
However, my view is that Ephesians is primarily an earth-shaking unveiling of God's Eternal Purpose, which centers on Christ, the Body (while Colossians presents Christ, the Head).
Gombis' book is more of a theological volume, using theological language (like "cruciform," for instance). It's aimed at the intellect rather than the spirit or heart.
So this isn't a book that's going to leave you breathless with your jaw-dropped saying, "Wow! What a Lord!"
That said, I found some of the insights theologically helpful.
Beyond the seminal classics on Ephesians like Sit, Walk, Stand by Watchman Nee, The Wealth, Walk, and Warfare of the Christian by Ruth Paxson, and The Stewardship of the Mystery: Volume II by T. Austin-Sparks — all of which I believe are the best treatments on Ephesians in print — I appreciate Gombis' effort to move the book of Ephesians further on the right side of the brain. And his take on Christ's victory over the powers is a good one.
It's unfortunate that modern scholars and theologians rarely if ever look to the books I mentioned for insight. Most probably aren't even aware they exist because they aren't part of the guild.
I hope with this post that changes.