The ESV Preaching Bible, Verse-by-Verse Edition published by Crossway is a beautiful Bible.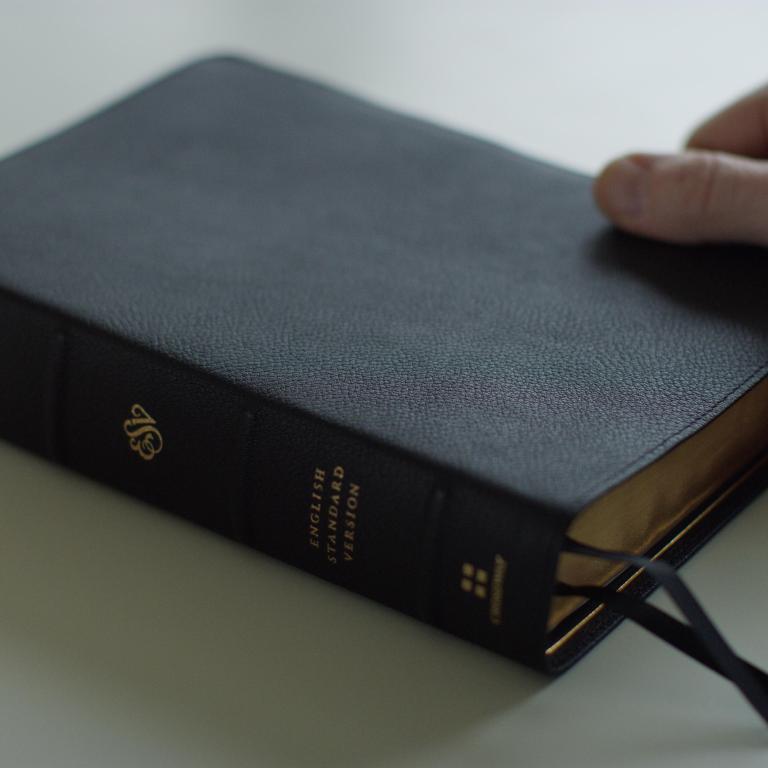 The layout is elegant. The verse-by-verse format makes it super easy for preaching, and the one-column design is cosmetically appealing, making it an easy read.
The way the Bible is put together is top-notch also.
The only complaint I have, which is a minor one, is that the goatskin leather cover is a bit thin. But hey, it's goatskin. And goatskin leather covers are always premium.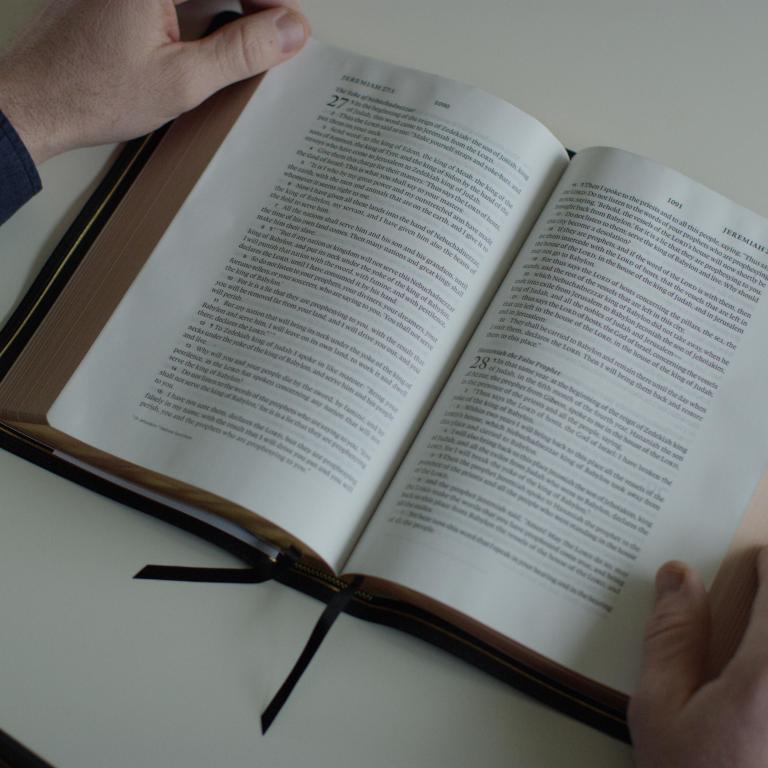 Here's a description from the publisher:
The ESV Preaching Bible, Verse-by-Verse Edition builds upon the foundational features of the ESV Preaching Bible with a new verse-by-verse format. The primary vision behind this edition was to create a Bible specifically tailored to the task of preaching. To that end, this edition maintains a preacher-friendly layout with each verse on its own line to ensure ease in public and personal reading. This elegant Bible features a highly readable type, enlarged and bolded verse numbers, extra-wide margins, high-quality paper, a durable smyth-sewn binding, and a premium goatskin cover guaranteed to last a lifetime.
Features
9.75-point Lexicon type
Single-column, verse-by-verse format
High-quality, coated Bible paper
Created from the ground up with input from pastors and church leaders
Enlarged and bolded verse numbers surrounded by extra space to easily locate verses on the page
Presentation page
Concordance
2 ribbon markers
Lifetime guarantee
Premium goatskin cover
Packaging: Box
As far as the version goes – the ESV – I really like it. As one of my friends once put it, "The ESV is a sexy translation."
He was using the term to mean attractive and exciting.
I use all sorts of translations in my reading, namely the NASB, NLT, and NKJV. The ESV is included in that list.
Here are some endorsements:
"We are building all our future ministry around the ESV. . . . The ESV satisfies the preaching, memorizing, studying, and reading needs of our church, from children to adults."
―John Piper, Founder and Teacher, desiringGod.org; Chancellor, Bethlehem College & Seminary; author, Desiring God
"The translation is outstanding. The ESV achieves a new standard in accurate Bible translations for our day."
―R. C. Sproul, Founder, Ligonier Ministries
"I highly recommend the English Standard Version to you."
―Joni Eareckson Tada, Founder and President, Joni and Friends
"The ESV represents a new level of excellence in Bible translations―combining unquestionable accuracy in translation with a beautiful style of expression."
―R. Albert Mohler Jr., President, The Southern Baptist Theological Seminary
"The ESV is the simply the best translation for combining accuracy, readability, and fidelity to the rich history of English Bible translation."
―Kevin DeYoung, Senior Pastor, Christ Covenant Church, Matthews, North Carolina
"The ESV has been my primary Bible for study and devotion. I like it best because it gives me a close sense of what the original says."
―Ajith Fernando, Teaching Director, Youth for Christ, Sri Lanka; author, Discipling in a Multicultural World
"Having now read through the ESV several times in my personal devotional life, I have adopted it as the primary text for my teaching and writing ministry."
―Nancy DeMoss Wolgemuth, author; host, Revive Our Hearts radio
"The ESV is my translation of choice. . . . My walk with the Lord and my ministry have been enriched and blessed through this wonderful translation."
―Crawford W. Loritts Jr., author; speaker; radio host; Senior Pastor, Fellowship Bible Church, Roswell, Georgia
"With the myriad of Bible translations on the market today, few stand out. The ESV is one of the few, and surpasses the others in its simple yet elegant style."
―Daniel B. Wallace, Ph.D., Executive Director, Center for the Study of New Testament Manuscripts
The author received this Bible gratis in exchange for an honest review.