The NASB Comfort Print Preacher's Bible is a striking premium Bible.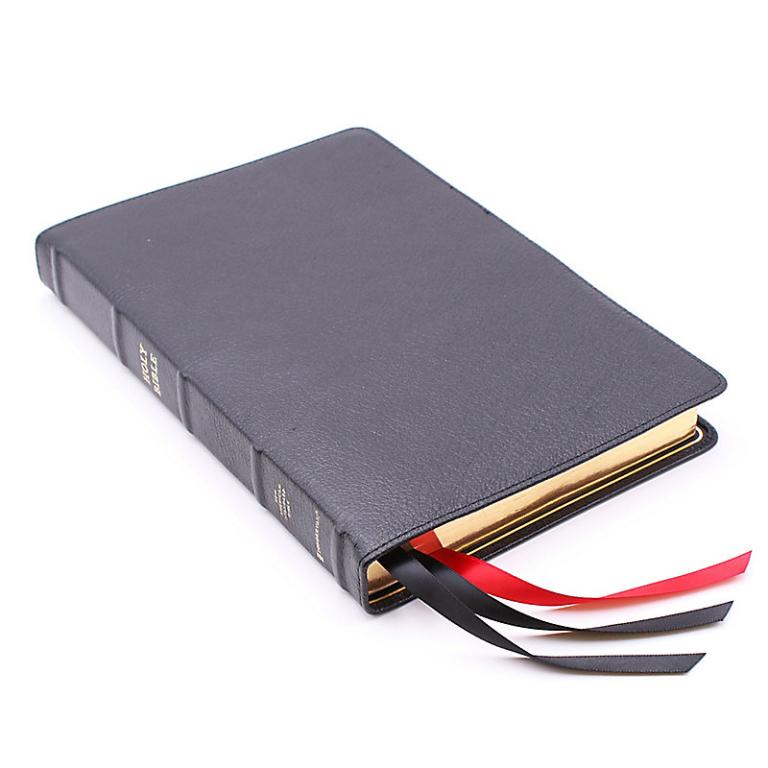 I simply love it.
The Bible is part of the Premier Collection and published by Zondervan.
This is a quality product. The goatskin leather cover is not only elegant, but it's well made (some Bible have thin goatskin leather covers, but this one is perfect).
The interior design is beautiful. Chapter and verse numbers are in red, along with section titles.
The verse-by-verse format makes it super easy for preaching or teaching.
The three colored ribbons just add to the quality.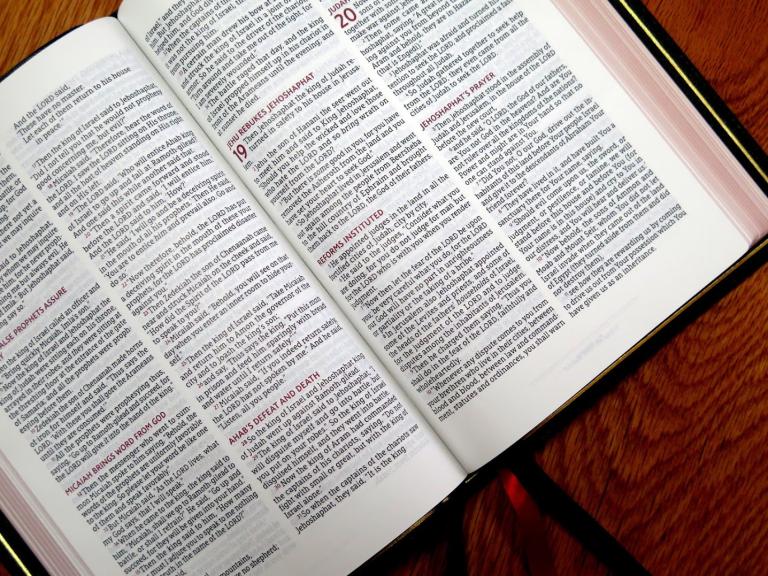 I've always been fond of the NASB, feeling it's the most accurate to the original manuscripts.
This is a description from the publisher:
The NASB Preacher's Premier Collection Bible is the ideal combination of readability and elegance. The easy-to-read print, thick, opaque paper, and a line-matched double-column layout bring the words into clear focus. Featuring a supple goatskin leather cover, raised spine hubs, and stunning red and gold art-gilded page edges makes it a top choice for any preacher.
Pairing the NASB Preacher's Premier Collection Bible with the NASB Pew and Worship Bible unlocks its true design ingenuity. While each Bible retains its distinct font and page layout, they were skillfully crafted so that the pages of these two different Bibles begin and end with the same word. That means you no longer have to preach from a pew Bible to be on the same page as your congregation.
Universally recognized as the gold standard among word-for-word translations, the beloved New American Standard Bible, 1995 Edition, is now easier to read with Zondervan's exclusive NASB Comfort Print® typeface.
Features:
The full text of the New American Standard Bible, 1995 Edition
Matches page-for-page with the NASB Pew and Worship Bible
Hand-bound in a supple goatskin leather cover with raised spine hubs
Smyth-sewn and edge-lined construction for flexibility
Art Gilt red-under-gold page edging, with gilt line and perimeter stitching
Three satin ribbon markers, each 3/8-inch wide
Premium European Bible paper, 36 gsm
Black-letter, line-matched text
Double-column, verse-by-verse format
Exclusive Zondervan NASB Comfort Print typeface
10-point print size
The author received this Bible gratis in exchange for an honest review.