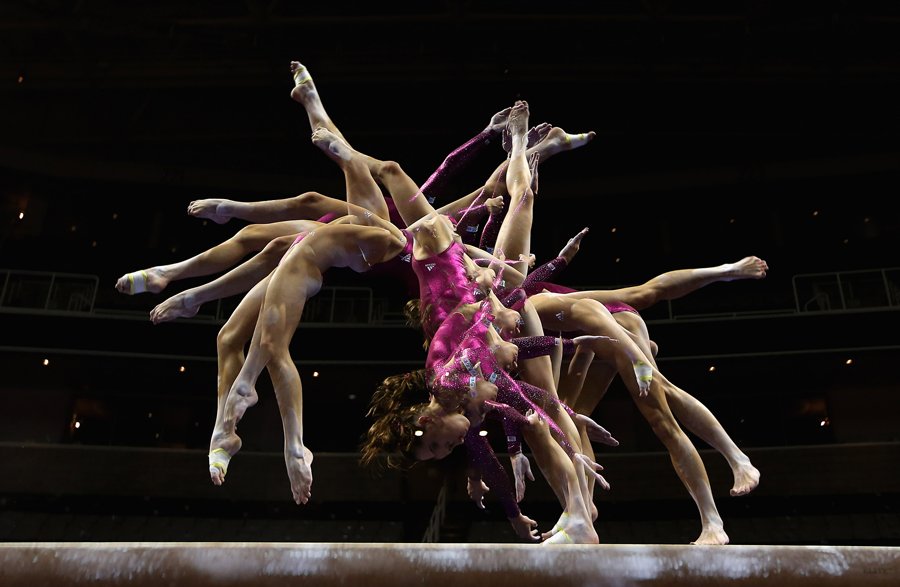 I miss the Olympics. I don't like these "off" years. Each Summer Olympics I get every moment of joy I can from watching women's gymnastics! Those girls are imperturbable in this increasingly extreme sport, performing skills that look ridiculously impossible.
Consider the balance beam: the commentator says the gymnast's boldness is the difference between winning and losing. The more she attacks each skill, the less likely she is to fall of the beam. As she throws tricks that honestly could leave her paralyzed if she missed them, she cannot hesitate. No second-guessing. No thinking! Just attack.
Counterintuitive, isn't it?
Honestly, we live the opposite. The more that's at risk, the more we hesitate, we weigh our options. The higher the stakes, the more we pause to analyze.
What ridiculously impossible challenges would give way if we attacked our lives the way these gymnasts—or other Olympic athletes—attacked their sport?
What if the harder it was, the more we took it on full-force? What if we truly believed that failure is not an option? Of course we need time to ruminate, time to let thoughts steep to bring out their full intensity. But when the time comes to act, we cannot hesitate or we stand to fall. Hard.
Whole vistas are opening in front of us, new chapters are just ahead – are we ready to boldly attack?
I'm reminded of one of my favorite quotes, from Mary Oliver:
"Tell me, what is it you plan to do with your one wild and precious life?"