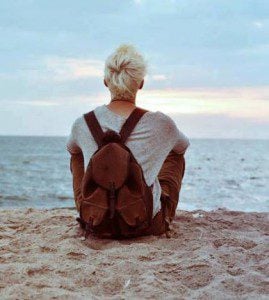 "My heart is heavy. My daughter's friend killed himself on Thursday. No one knows why yet, but in conversation I've heard over and over he was lonely. I think about the pain he was feeling. It must have hurt so deep for him to take his life. ALL life matters! You wrote about people not understanding the fullness and completeness of God's love. If he only new he would be here. I want to be an extension of God's love to everyone I come in contact with. We must show love to help stop the hurt! Show love to stop the hurt and pain in people's lives. Your message transcends the LGBTQ community to the community of all people – all human life matters! We must LOVE others!"
That was a message I received recently from a Mom. On the same day, I received this message from a friend who is transgender.
"I have had such lonely feelings about being trans – wanting to be loved and to know I'm loved. I just want to feel right and be a woman… why can't that be simple?"
And this message from another Mom just a few days before.
"Got an email at noon from my bff. She and her husband have chosen to let our family go because they struggle with difference in our beliefs about homosexuality and scripture. Our families are, well, were very close."
Are we listening? What is at the heart of the answer?
I think of the many suicides I've learned of – from Robin Williams and Leelah Alcorn to Wes and Tina and Candace… well-known and little-known – people who just couldn't take it anymore. I think that, deep inside, all they wanted was to feel loved.
Truly loved.
Every soul, every heart wants to be loved. That is the basic human need.
Put everything else aside and love. Make a life out of love. Greet the people in your day with love. Interact on social media with love. Be the person who brings a loving spirit into an unloving situation.
Be known as someone who is all about love.
Err on the side of love and acceptance, go overboard, be accused of loving too much! And remember, we can never love too much or too fully.
Love is patient and kind; love does not envy or boast; it is not arrogant or rude. It does not insist on its own way; it is not irritable or resentful; it does not rejoice at wrongdoing, but rejoices with the truth.  Love bears all things, believes all things, hopes all things, endures all things. So now faith, hope, and love abide, these three; but the greatest of these is love. (1 Cor 13)
The greatest of these is love.
Start with your spouse, your partner, your children, your family. But please, start with loving yourself.
For heaven's sake – accept my permission to be comfortable with who you are! You are you, imperfectly perfect. You deserve to be here as much as anyone else, you have a place on this planet. You deserve to be loved at much as anyone (and everyone) else!
You deserve to be unconditionally loved for exactly who you are.
One more message from the mom dealing with her daughter's friend's suicide.
"Love is the answer. Period. Everyone needs to feel valued and that they matter. We as humans get to do that by LOVING others and embracing them in that love EXACTLY where they are! It's a privilege to love without expectations. Thank you for helping me process through life and loving others more. Jesus loved us so much and wants us to love others – love heals, love heals. I'm happy I was able to inspire you. You inspire me! To love more and not be afraid to love! Let's keep inspiring!"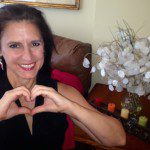 If you need help with this, reach out. If you don't know who or where, please start with me.
Let's talk.
Love,
Susan