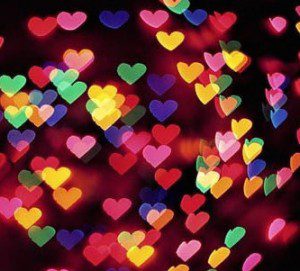 Parents, their LGBTQ children, the church… what happens when their hearts are freed from hate and condemnation and fear?
For a parent of an LGBTQ child, their heart is freed when they can unconditionally love, accept and affirm their child without feeling that they have sacrificed their faith.
For someone who is LGBTQ, their heart is freed when they come to know in the deepest places of their soul that they are absolutely unconditionally loved by God, as they are, for who they are. And when parent, family, church and community wounds begin to be healed.
For a person in a non-affirming church, their heart is freed when they come to know that the truth of God does not in any way condemn same-sex loving relationships.
It was a wonderful end to the summer.
Hearts were freed to love and be loved.
Just during the last three weeks of August, we held a parents conference and had a television appearance in Indiana; held a Moms Retreat and a special Reconciling Faith PFLAG event in Nashville; held a Moms Retreat and a special PFLAG event in San Diego; and taught at a national United Methodist conference in San Antonio.
Sometimes it is easy to get caught up in the heated and often angry debate. It was inspiring and encouraging to see the impact of the work we do every single day. It was wonderful to meet parents and those in the LGBTQ community whose hearts have been freed and see the impact of that on their lives, their families and their church communities.
We look forward to the last four months of what has been an incredible year!
I will release my new book – True Colors ​- within just a couple of weeks! Look for the official announcement and previews in the coming days.
And as a word of hope to those whose hearts still struggle…
"You with the sad eyes, don't be discouraged. You can lose sight of it all, and the darkness inside you can make you feel so small. I see your true colors shining through. That's why I love you. So don't be afraid to let them show. Your true colors are beautiful, like a rainbow." – From the song True Colors by Cyndi Lauper