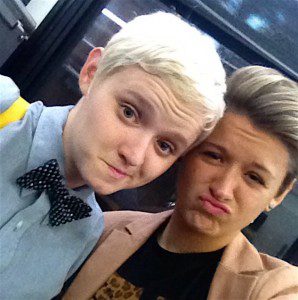 I'm a mother, through and through. I can't help mothering those around me who can use it. I offer motherly advice freely to those who want it. I'm all about compassion.
Perhaps the "motherly advice" you got growing up was only to correct or diminish you. If you will allow me, I will offer some motherly advice to inspire life.
Draw closer to the people who love and encourage you, who put light in your eyes and peace in your heart. Steer clear of those who make you feel bad, or sad, or lonely.
Don't try to fight battles by yourself. Allow safe friends to come alongside you and support you.
Try not to throw out the baby with the bathwater. As far as you can, if you have it in you, let God show you how different God is from the God you were told about. There you will find a true friend and advocate.
Keep your heart soft and open so you can engage authentically with those safe people, and enjoy the beauty of close connection.
Welcome those who help reveal the truth and beauty of the real you. Exciting times are ahead for you—because life brims with exciting times!
Love, Susan
This is an excerpt from Susan's brand new book—True Colors: Celebrating the Truth and Beauty of the Real You. AVAILABLE NOW! Click here for details.