I briefly and inadvertently got involved with a troll on Facebook the other day. Well, not really inadvertently—I did it on purpose because he pissed me off. My largest collection of Facebook acquaintances is comprised of alums–
"Johnnies," as we lovingly call ourselves–from my alma mater St. John's College, with matriculation dates ranging from the 1970s (I'm 1978) to last May. They are as eclectic, insightful, brilliant, and annoying as we all thought we were in the 70s, with opinions and interests ranging across every conceivable spectrum on every conceivable matter. These opinions and interests are most often expressed on several sites reserved for St. John's graduates—"Johnnies," "Johnnies in Education," "Johnnies in Religion," and so on—there probably are "Vegetarian Johnnies" and "Johnnies who eat meat" groups as well. I'm sure there are similar sites for the alums of my other two alma maters, but my fellow students at those universities were not as interesting as Johnnies.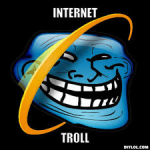 I don't always participate in Johnnie Facebook discussions, but when I do—sometimes I encounter trolls.
Technically speaking, the troll in question is not really a troll, given that he is also a Johnnie (he presumably would not have gained access to the "members only" Johnnie site if he weren't). I actually have no doubt that he is a Johnnie, since in style and tone he reminds me of any number of fellow students from forty years ago who thought that seminar was all about them, who violated every known law of logic (many of which I did not even know at the time), who could not abide a contrary opinion, and who would not shut the fuck up even when others in seminar shifted their seats so they wouldn't have to look at the person in question.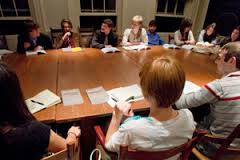 There is, of course, the possibility that the above description fits me in seminar forty years ago, but I doubt it. I was far too introverted and uncertain to have sustained that level of obnoxiousness for over two hours.
I have spent a bit more time than usual perusing Johnnie discussions over the past few weeks—it is summer and the beginning of sabbatical after all—and noticed on three different occasions a particular person weaving through conversations with the apparent intention of offending and annoying everyone under the guise of being a "philosopher." Often the position taken by the troll was defensible, but the conversation never got that far because soon a dozen or more people were saying, in various ways, "Would you please just stop and go away?" Tone and presentation do matter as much as content, the former was regularly blocking the latter, and the troll not only did not seem to care but was reveling in producing such reactions. I have a high tolerance for bullshit—I have participated in more than twenty years of philosophy department meetings, after all—but the troll finally got to me the other day as he continually prefaced every one of his comments with "As a philosopher . . .".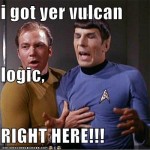 Such as
As a philosopher, I am not bound by the rules of logic. Logic is for Vulcans.
As a philosopher, I am frequently abused for what I say (just as Socrates was).
I know I've made a good point when they respond with a personal attack. As a philosopher, I get that all the time.
As a philosopher, I put my pants on one leg at a time.
I made the last one up, but you get the point. After reading several such gems, I decided that enough was enough (poor choice) and wrote:
Mr. Troll, I'd be interested at some point in knowing what "as a philosopher" means to you. You throw it indiscriminately into any number of comments on any number of threads–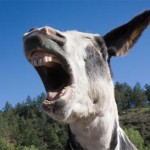 are your qualifications self-established? Or is it just another way of saying "as a total jackass"?
Mr. Morgan, your question is impertinent. Is it sincere?
Sometimes an impertinent question is called for. And yes, I am entirely sincere.
And it was on. Mr. Troll never did provide an explanation for why he considered himself to be a philosopher, but he in short order let me know (after presumably checking out my Facebook home page) that those with advanced degrees in philosophy who have taught philosophy for more than two decades not only are not real philosophers, but are actually the antithesis of a philosopher. This, as you might imagine, bothered me a bit and caused me to point out a few non-sequiturs and other fallacies in his logic.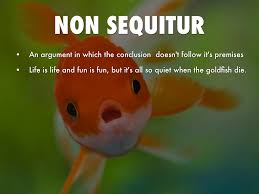 I had forgotten, of course, that Mr. Troll is not a Vulcan and that for him logic is optional.
I was not the only person Mr. Troll was taking on in this discussion thread—after allowing complaints and responses from several combatants to accumulate, he would dismiss each person in rapid-fire fashion, just waiting for each of us to respond in frustration so that the troll-a-thon could continue. Eventually, one person posted that since she had blocked Mr. Troll several days ago in a different discussion, she was unable to read his comments on this thread and only could read our responses. She concluded her post by saying "If I may make a humble suggestion—don't feed the troll." This, of course, was excellent advice, something that I often am able to accomplish but on this particular day had failed at. As a colleague from work once suggested, it is at times impossible to allow falsehood and trollishness to go unresponded to.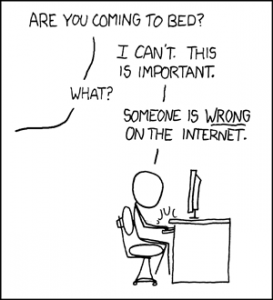 I can already tell in the early days of my sabbatical that with increased time and opportunity to participate in discussions with my colleagues and acquaintances on line, I need to streamline my communication techniques. In the future, I will be using the following to communicate with folks like Mr. Troll: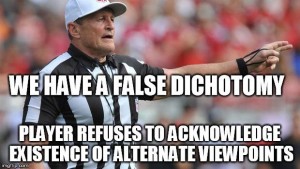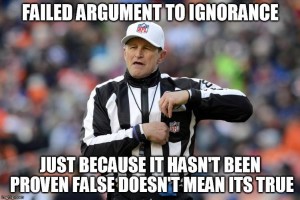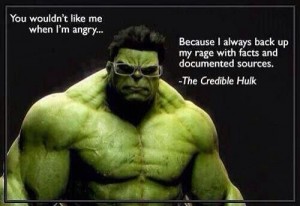 I know, I know, I'm not supposed to be feeding trolls. But I actually have a soft spot for trolls. I met one when I was about five or six years old with whom I have had a healthy friendship for five decades—and he really doesn't eat much. His story coming soon!