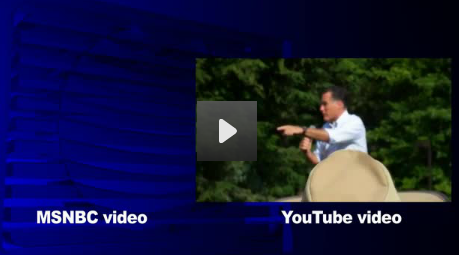 I'm a big fan of WaWa and so is Gov. Romney. This, however, I don't appreciate.
NBC is taking heat again for selective editing a day afterpresenting video of Mitt Romney seemingly awestruck by the process of ordering a sandwich at a convenience store.
During an afternoon broadcast of "Andrea Mitchell Reports," video of the GOP presidential candidate seemed to show a politician out of touch as he discussed ordering a hoagie at Wawa.
Thankfully, someone was at the speech filming it live. You'll be amazed at the NBC doctored clip and the real clip.