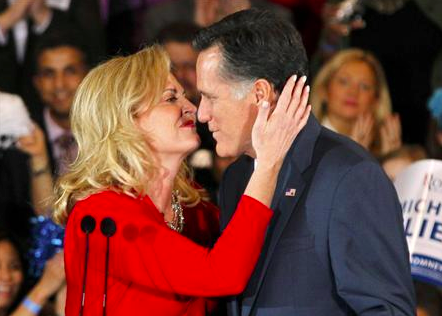 Well, this is a new.  Today, David gave a quote to the Christian Post about how authentically wonderful Ann Romney is, in preparation for her speech tonight.  The unique thing about the interview was that… it was via text!
Everyone here in Tampa is excited about hearing Ann's remarks.  She's a beautiful person and I can't wait to hear what she'll say!  Here's the Christian Post article with David's text:
After years on the campaign trail, Ann Romney will not need much of an introduction when she addresses a nationally televised audience tonight, but there is still much to learn about the person who is Mitt Romney's biggest supporter.

Friends say the first time she campaigned with her husband in the early 1990s, she was somewhat distant and awkward in front of people she did not know. They attributed that to her sheltered upbringing in the upper-income Michigan suburbs. Now the former first lady of Massachusetts is anything but distant and the campaign is confident her genuine warmth will come through at this week's Republican National Convention in Tampa, Fla.

David French and his wife Nancy have known the Romneys for years and help support the campaign by running the pro-Romney website, Evangelicals for Mitt. French says Mrs. Romney's personality will be a winner in Tampa and over the next two months when the rest of America gets engaged in the presidential election.

"To know Ann is to love her," French wrote in a text message from the convention floor in Tampa. "Rarely do you meet anyone in politics who is so immediately warm and open."
Read the article by Paul Stanley here.