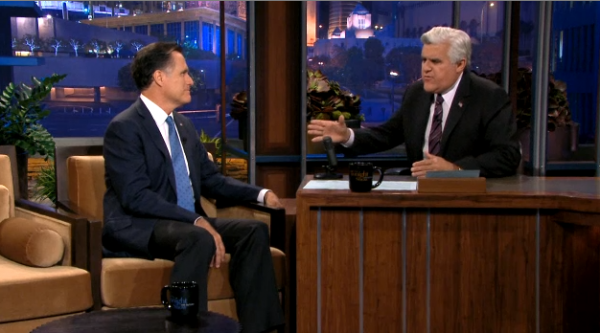 For all of you Romney fans, who need a fix…  Gov. Romney appeared on Jay Leno's show looking relaxed and happy, even though he was talking about all the scandals circulating around the President.
Part One:
Part Two, for those who need an Ann fix!

Follow Nancy on Twitter and Facebook!