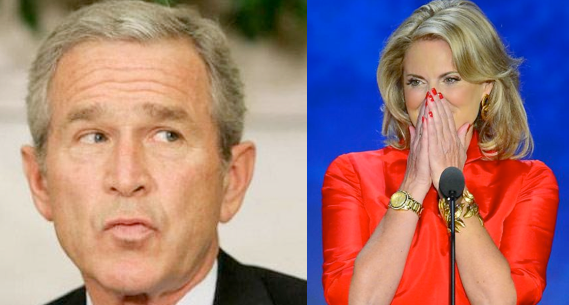 The Clicker on Today has this hilarious nugget from a recent Kelly Ripa interview with Mitt and Ann Romney.  When Kelly asked what Ann's most embarrassing was, I bet she didn't see this coming:
Opening a door, she said she was shocked at what she found: "It was George Bush having a massage."

"He was covered up. I was so embarrassed that the next time I saw him I didn't know what to say. He looked at me and winked and said, 'I look pretty good, don't I?'" she said.
Asked what was her most embarrassing moment, Ann Romney had a doozy: the time she and her husband spent the night at the White House when George W. Bush was president and Ann decided to do some exploring.
The interview will air on ABC's "LIVE! with Kelly and Michael" show next Tuesday.
Read more on the Faith and Family Channel, follow me on Twitter, and fan me on Facebook!