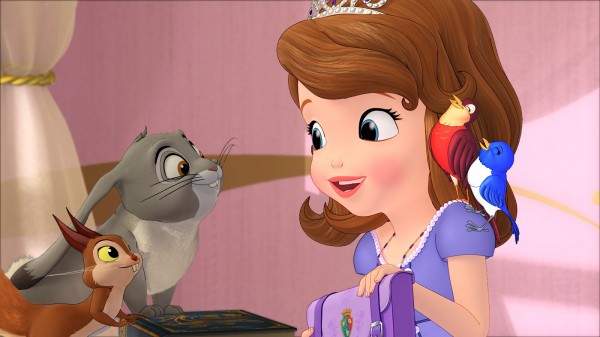 My six year old's favorite show, Disney's "Sofia the First," recently aired an episode that caught my attention.
Sofia is the wide-eyed daughter of King Roland II, after he married her mother and swept them into royal life.  That means that Sofia, recently a commoner, must learn the ways of the princess.  Shows are full of sparkly dresses and beautiful tiaras.  However, the focus of the show tends to be on the "inner beauty" of princesses — kindness, generosity, and grace.  (This character focus echoes this Disney advertisement.)
In one episode, King Roland had grown weary of ruling the kingdom of Enchancia (which is puzzling, since the only "work" I've seen him doing is planning the kingdom's elaborate balls).   After wishing for a simpler life as a baker, he and his entire family end up as "one of the common folk."  But soon he realizes a simple life has its own set of problems…. especially when the royal subjects are so lost without their king.
"Wait, guys," I said to the television screen when they showed the confused subjects, wondering what they were going to do without royal leadership.  "Rise up!  Govern yourself – you don't need a king.  He's wasting all the money on dances anyway."
My fifteen-year old daughter smiled, but my six year old look confused.  I let it drop.
But are there real-world consequences to raising our kids on a steady diet of "benevolent king" storylines?
Please enjoy my thoughts on Rare.
Follow Nancy on Twitter and Facebook!